Xiaomi Redmi Note 11S review
GSMArena Team, 18 April 2022.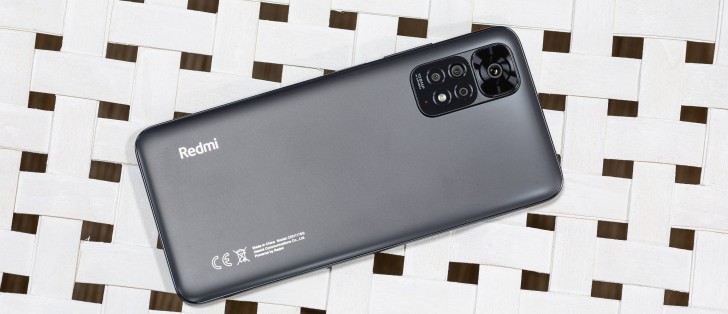 Display
The Redmi Note 11S uses the same screen we experience on the Redmi Note 11, an upgraded version of the Redmi Note 10S panel. It is a 6.43-inch AMOLED of 1080p resolution and 90Hz refresh rate.
The exact resolution of the OLED panel is 1,080 x 2,400 px or 409ppi. A flat sheet of Gorilla Glass 3 handles the screen protection.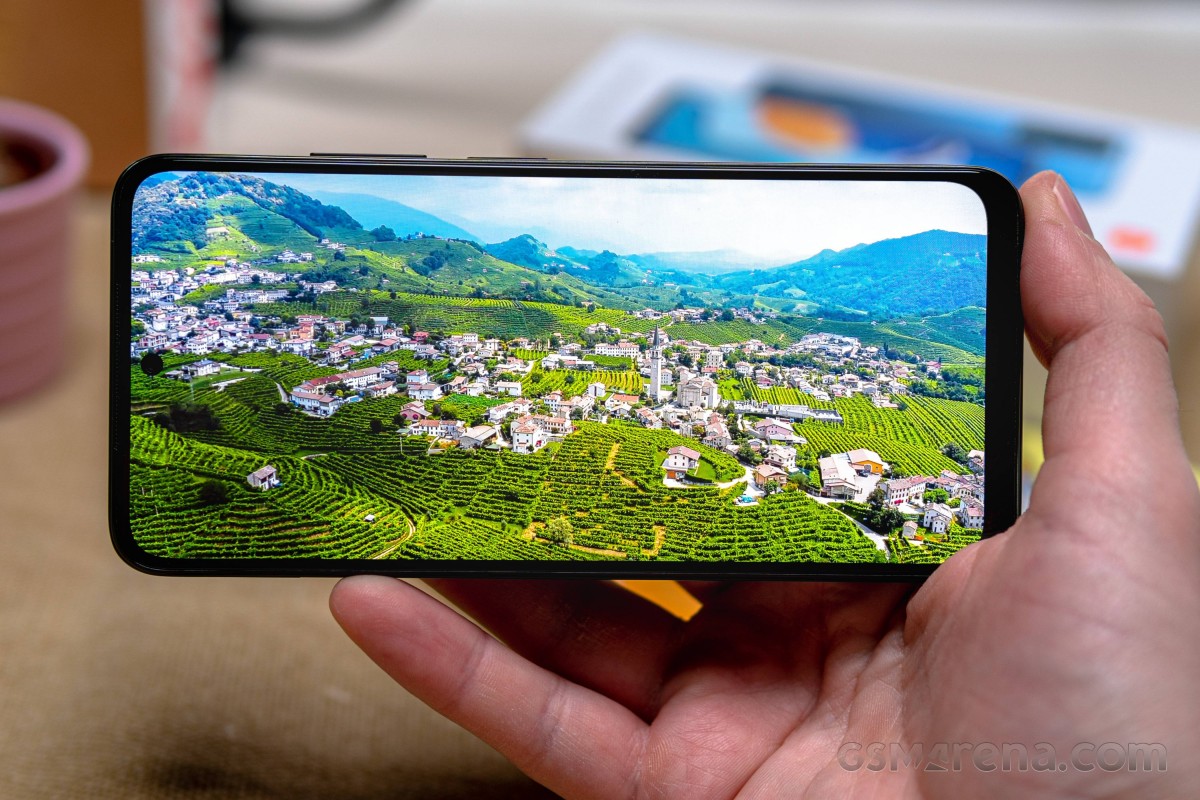 The AMOLED screen of the Redmi Note 11S supports DCI-P3 color space. The official numbers for the screen brightness are 700nits for the sunlight mode and 1000nits for local peak. There is no HDR support whatsoever.
The max brightness we measured on our matches what Xiaomi promises. The numbers are also identical to what we've captured on the vanilla Redmi Note 11.
The Redmi Note 11S has a typical maximum brightness of 465 nits, but it can reach 744nits when the automatic sunlight/bright light boost kicks in.
Meanwhile, the minimum brightness is just 2.1 nits, similar to what we've seen on the other Redmi Note 11 phones and an excellent one.
Display test
100% brightness
Black,cd/m2
White,cd/m2
Contrast ratio
Xiaomi Redmi Note 11S
0
465
∞
Xiaomi Redmi Note 11S (Max Auto)
0
744
∞
Xiaomi Redmi Note 11
0
465
∞
Xiaomi Redmi Note 11 (Max Auto)
0
736
∞
Xiaomi Redmi Note 11 Pro
0
470
∞
Xiaomi Redmi Note 11 Pro (Max Auto)
0
746
∞
Samsung Galaxy A52s 5G
0
383
∞
Samsung Galaxy A52s 5G (Max Auto)
0
800
∞
Samsung Galaxy A53 5G
0
427
∞
Samsung Galaxy A53 5G (Max Auto)
0
830
∞
Poco F3
0
511
∞
Poco F3 (Max Auto)
0
716
∞
Poco X3 Pro
0.327
458
1401:1
Poco X3 Pro (Max Auto)
0.4
534
1335:1
Poco X3 GT
0.301
429
1425:1
Poco X3 GT (Max Auto)
0.38
537
1413:1
Realme 9 Pro+
0
433
∞
Realme 9 Pro+ (Max Auito)
0
613
∞
Realme 9 Pro
0.288
461
1601:1
Realme 9 Pro (Max Auto)
0.385
567
1473:1
OnePlus Nord 2 5G
0
438
∞
OnePlus Nord 2 5G (Max Auto)
0
633
∞
Color accuracy
The display on the Redmi Note 11S supports DCI-P3 wide color space, just like the rest of the Note 11 models. The screen settings offer three different color models - Vivid (default, DCI-P3), Saturated (DCI-P3 with boosted saturation), and Standard (sRGB accurate). You can tweak the color temperature for each mode.
The default Vivid option is tuned to reproduce DCI-P3 rather well, and we did find it to be fairly accurate, excluding the slightly bluish-white and gray colors. Then there is the Standard mode, which has a perfect accuracy to sRGB, including the white and gray hues.
Refresh rate
The Redmi Note 11S display supports 60Hz (Standard) and 90Hz (High) refresh rates. The default 90Hz option uses 90Hz most of the time, though it switches between 90Hz and 60Hz on static pictures and interface. Other than that, the screen also reverts to 60Hz for video playback and across apps that cannot support higher than 60Hz.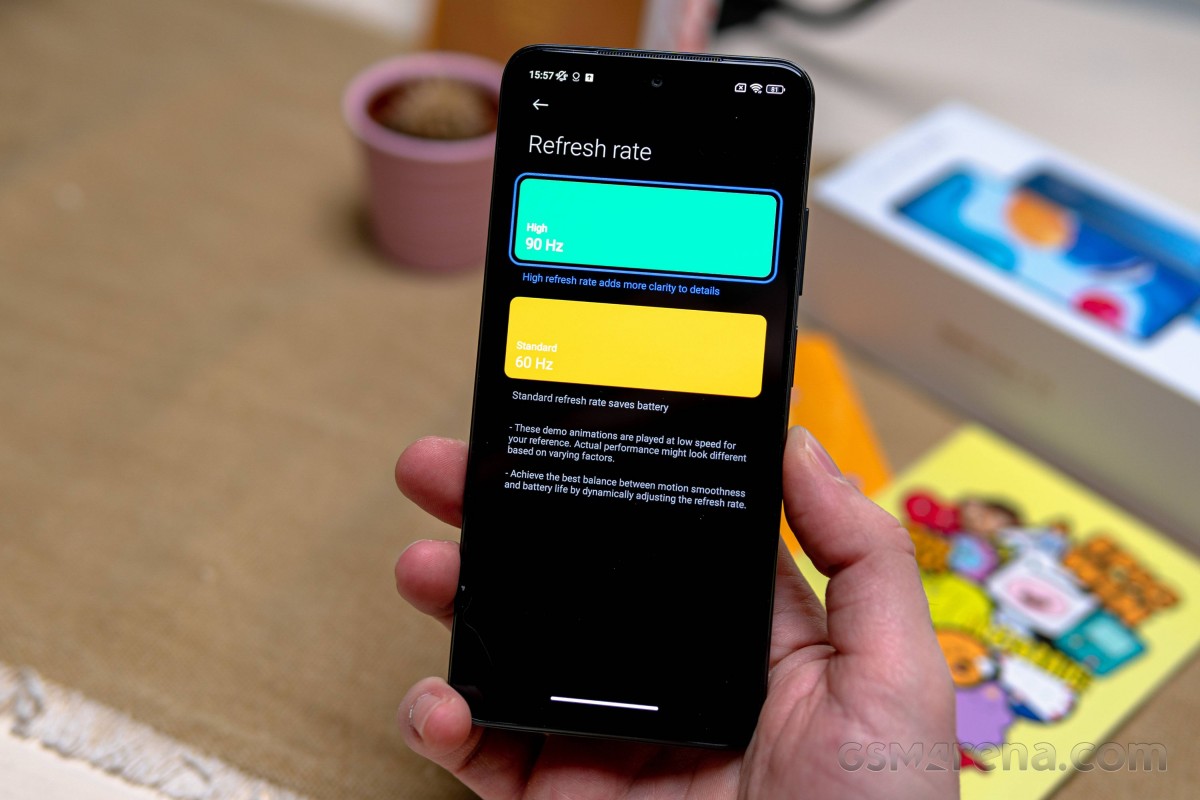 The Redmi Note 11S has a rather weak GPU, and even if high refresh gaming is theoretically possible, we doubt you will be able to run games at higher than 60fps even on lower graphics settings.
Streaming
The Redmi Note 11S has Widevine L1 DRM support out of the box, and it can stream Full HD content from all popular video services. There is no HDR support on the phone, and HDR video streaming is not possible.
Battery life
All Redmi Note 11 smartphones are powered by 5,000mAh batteries, and the Note 11S is no different. The Redmi Note 11S has the same battery and chipset as the Redmi Note 11 Pro, though its AMOLED screen is smaller in size, and we can expect more Screen-On-Time on some of the battery tests.
So, the Redmi Note 11S scored an outstanding endurance rating of 133 hours. It indeed posted much better times on the screen tests, both web and video, while the call time is a match to the Note 11 Pro.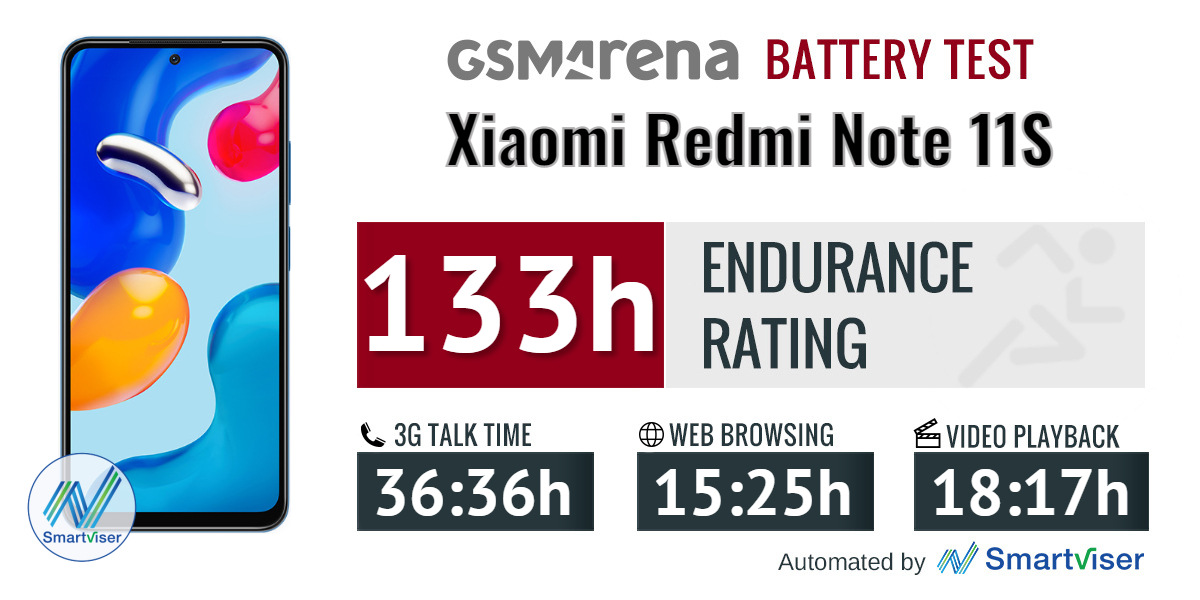 Another thing that's drastically better than the otherwise identical Note 11 Pro is the standby performance - the power consumption is much lower on the Note 11S.
All test results shown are achieved under the highest screen refresh rate mode. You can adjust the endurance rating formula manually so it matches better your own usage in our all-time battery test results chart where you can also find all phones we've tested.
Charging speed
The Xiaomi Redmi Note 11S comes with a large 5,000mAh battery, and it supports 33W Xiaomi fast charging. The phone ships with the needed power adapter, so you can fast charge it straight away.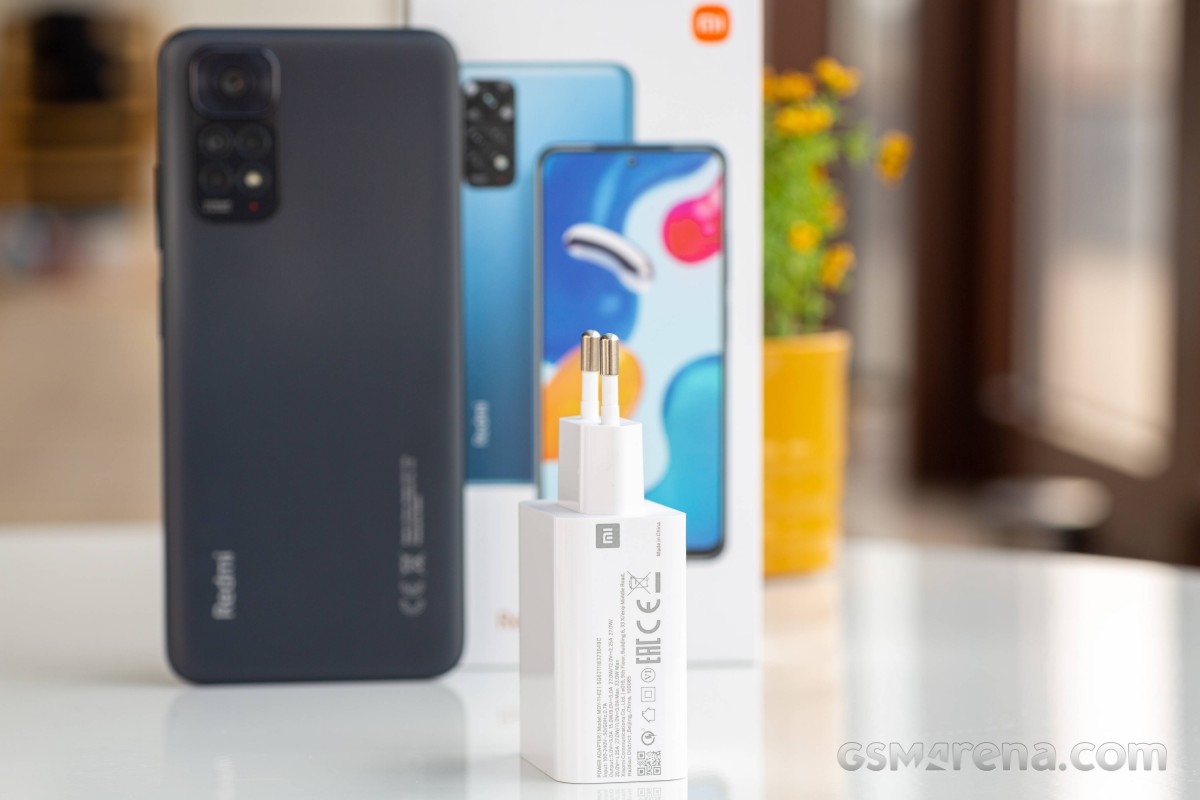 We tested the Redmi Note 11S with the bundled 33W charger, and the experience is indeed satisfying. The original power adapter takes the battery from 0% to 59% in 30 minutes. This is even faster than the same battery and charger on the vanilla Redmi Note 11, and the only variable that could account for this noticeable difference is the chipset.
30min charging test (from 0%)
Higher is better
Xiaomi Redmi Note 11 Pro
78%
Realme 9 Pro+
77%
Poco X3 GT
75%
Poco F3
67%
Xiaomi Redmi Note 11S
59%
Samsung Galaxy A52s 5G
53%
Realme 9 Pro
52%
Xiaomi Redmi Note 11
51%
Samsung Galaxy A53 5G
45%
A full charge requires 62 minutes - that's plenty fast! This time is also better than the Redmi Note 11's 78 minutes, and once again, we can only guess it's a Qualcomm vs. MediaTek difference.
Time to full charge (from 0%)
Lower is better
Xiaomi Redmi Note 11 Pro
0:48h
Poco X3 GT
0:48h
Realme 9 Pro+
0:49h
Poco F3
0:56h
Xiaomi Redmi Note 11S
1:02h
Realme 9 Pro
1:14h
Xiaomi Redmi Note 11
1:18h
Samsung Galaxy A53 5G
1:24h
Samsung Galaxy A52s 5G
1:28h
Speakers - loudness and quality
The Redmi Note 11S has two symmetrically placed speakers. They are found behind grills on the top and bottom sides. The speaker above the screen has two outlets - one front-facing and one top-firing, and unlike on other Redmi Note 11 phones, it is incredibly weak on the Note 11S. We'd say it acts like a slightly amplified earpiece instead of an actual speaker.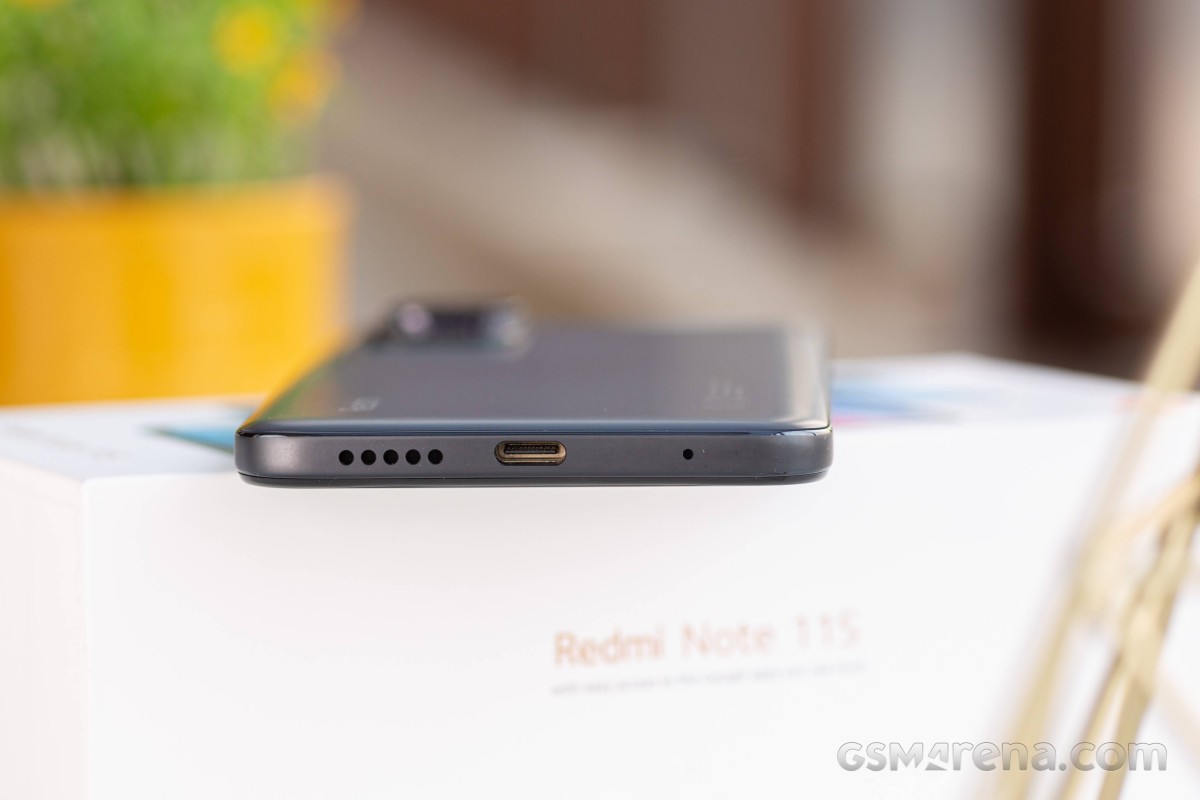 Meanwhile, the bottom speaker is powerful, and we can hear both bass and mid-tones. The earpiece is responsible for high frequencies mostly. Luckily, those are tuned quite right, the sound is balanced, and the multimedia experience is pleasant.
The Redmi Note 11S scored a Very Good mark on our loudness test, just like the other Note 11 models.
The sound quality is good, even if our tool didn't manage to capture it well. In real life, we could hear good mid-tones and minor bass, in addition to the well-presented high notes.
Use the Playback controls to listen to the phone sample recordings (best use headphones). We measure the average loudness of the speakers in LUFS. A lower absolute value means a louder sound. A look at the frequency response chart will tell you how far off the ideal "0db" flat line is the reproduction of the bass, treble, and mid frequencies. You can add more phones to compare how they differ. The scores and ratings are not comparable with our older loudspeaker test. Learn more about how we test here.
thehopeguy
26 Jun 2022
61K
I hope this phone get a mass price drop
Anonymous
03 Jun 2022
fI@
hardware is disappointing compared to the note 10 pro, but the 11s comes under xiaomi's new policy with 4 years of software updates, which the note 10 doesn't benefit from
stupid comment, internet connection refer to your ISP and Local Operator, not depend of smartphone type or brand.