Xiaomi Redmi Note 12 4G review
GSMArena Team, 3 April 2023.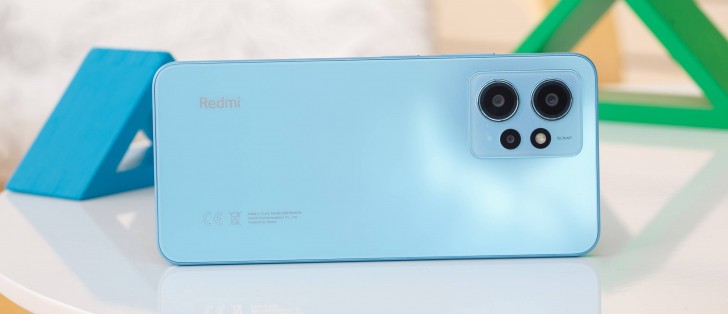 Latest Android 13 with MIUI 14
Unlike the 5G version, the 4G one runs the latest Android 13 beneath the proprietary MIUI 14. Feature-wise, however, there's little to no difference between the Redmi Note 12 4G and the rest of its siblings running Android 12. That's also true when compared to the previous version 13. Changes are mostly under the hood and aim to improve performance and efficiency.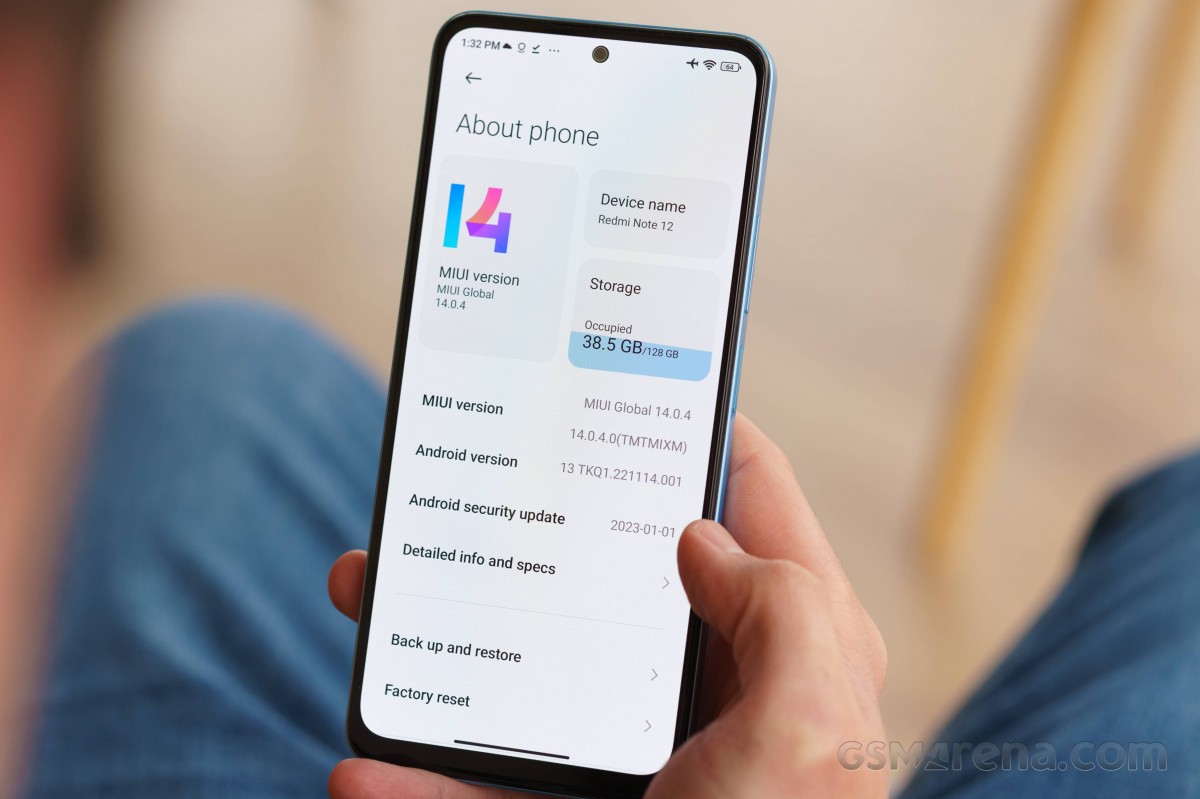 Supposedly, MIUI 14 is built almost from scratch as engineers have reworked the core architecture of the MIUI ROM down on Android's Kernel level. That includes new CPU, GPU and memory scheduling, smaller firmware size and decreased memory usage overall. As a result, Xiaomi claims 60% smoother experience and considerably optimized processes. Automatic compression for apps that are not actively used is also there. Unfortunately, though, those are not features that we are able to reliably test and confirm.
Feature-wise, we found some of the advertised functionalities of MIUI 14. The new enlarged folders are here, and the Gallery app gains native text recognition in addition to the Google Lens integration. New large folders on the home screen are also available.
Other features such as Smart Devices toggle for easier management of Xiaomi smart devices, new widgets and a toggle for turning off permanent notifications are nowhere to be found. We are also still waiting for the notification history option, which is an Android-intrinsic feature.
The rest is business as usual, and we will try to focus on features that are somewhat unique to MIUI or are standout functionalities in a way.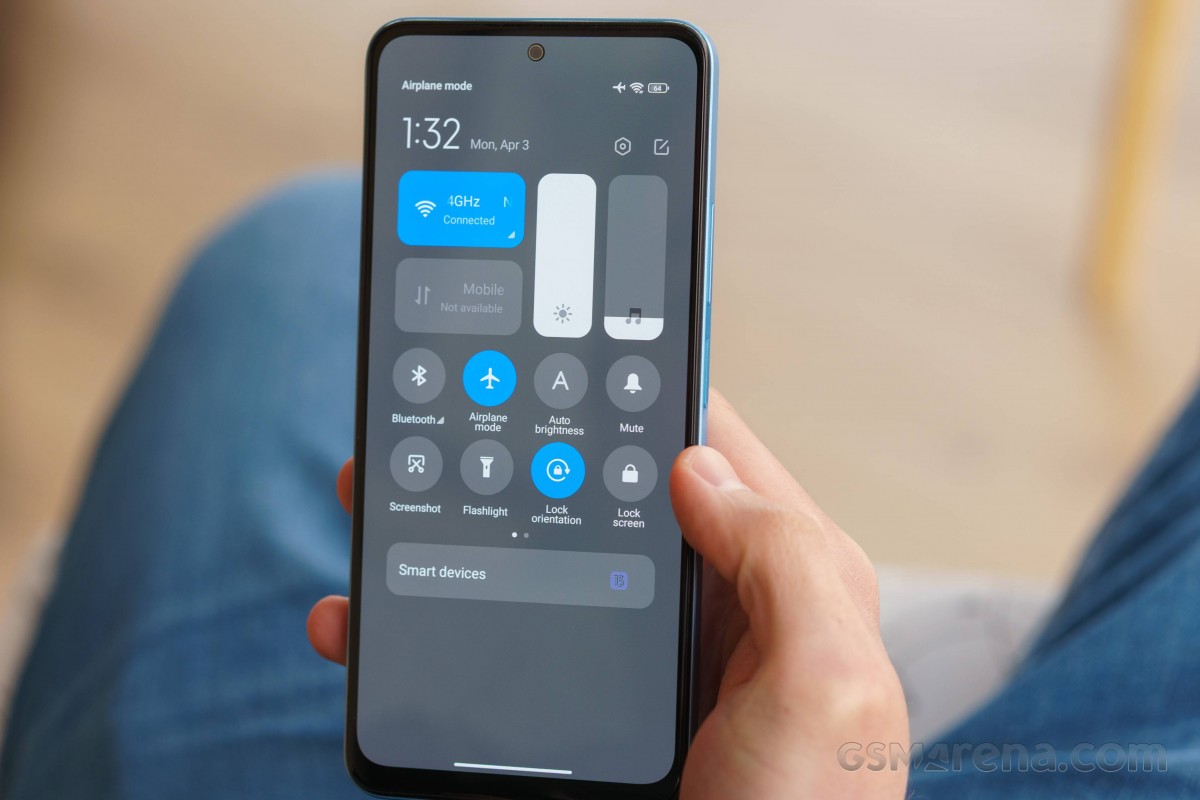 The split between a notification shade and Control Center is enabled by default, and that's probably a good thing. We found it to be quite convenient, and it's a way to educate users about MIUI's unique approach to the UI. And in case you are not a fan, you can always revert back to the standard notification shade with quick toggles in one place.
The home screen, recent apps and the general settings remain unchanged. The app drawer is also enabled by default, and we like that Xiaomi has placed the search bar at the bottom of the screen for easier reach. There are custom and preset app categories for faster navigation.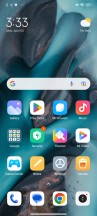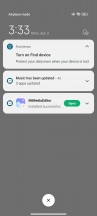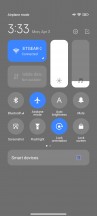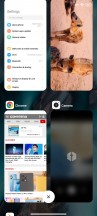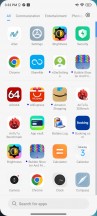 Home screen, recent apps, notification shade, Control center, app drawer
Unlike the standard recent apps menu, MIUI's one lists the apps in a vertical arrangement (you can switch to the standard horizontal alignment) and provides several useful shortcuts. That's where you can open up apps in floating windows. However, you can keep up to two apps open at a time. In case you want a faster shortcut to apps that support free-form windows, just enable the Sidebar.
Themes have always been a huge part of MIUI, and they are available on MIUI 14, too. You can download new ones from the Themes store, and they can change wallpapers, ringtones, system icons, and even the always-on display style.
Of course, Always-on display customizations are also available in addition to the presets. The Notification effect lights up the edges of the display when new notifications come in, but there's little in the way of customization other than a couple of different colors and a 'Starlight' option. This effect can work with or without the AOD.
Moving on to privacy and security, MIUI has come with a pre-installed system Security app. Aside from the additional malware protection layer it provides, the app holds many of the app settings and privacy features in one place. It can manage your blacklist, manage or restrict your data usage, configure battery behavior, and free up some RAM. It can also manage the permissions of your installed apps, define the battery behavior of selected apps, and apply restrictions only to certain apps.
All in all, MIUI 14 has changed little over the 13th iteration in terms of overall user experience, and that's not bad. It's just as snappy and customizable as ever.
Xiaomi has paid special attention to the haptics on this unit, and we found the motor to be crisp, strong, accurate and responsive. It reacts to many actions across the system and when navigating. There's even a haptic feedback intensity if you find it obtrusive or not strong enough.
Benchmark performance
The Redmi Note 12 4G runs on a brand new Snapdragon 685 chipset based on the 6nm manufacturing node. Despite the name, the SD685 is a newly announced mid-range SoC, which is closely related to the Snapdragon 680. It features the same 4 + 4 CPU core configuration but with higher clock speeds. The 685 has 4x Cortex-A73 cores ticking at 2.8 GHz and 4x Cortex-A53 cores running at 1.9 GHz. The Adreno 610 is taking care of the graphics tasks.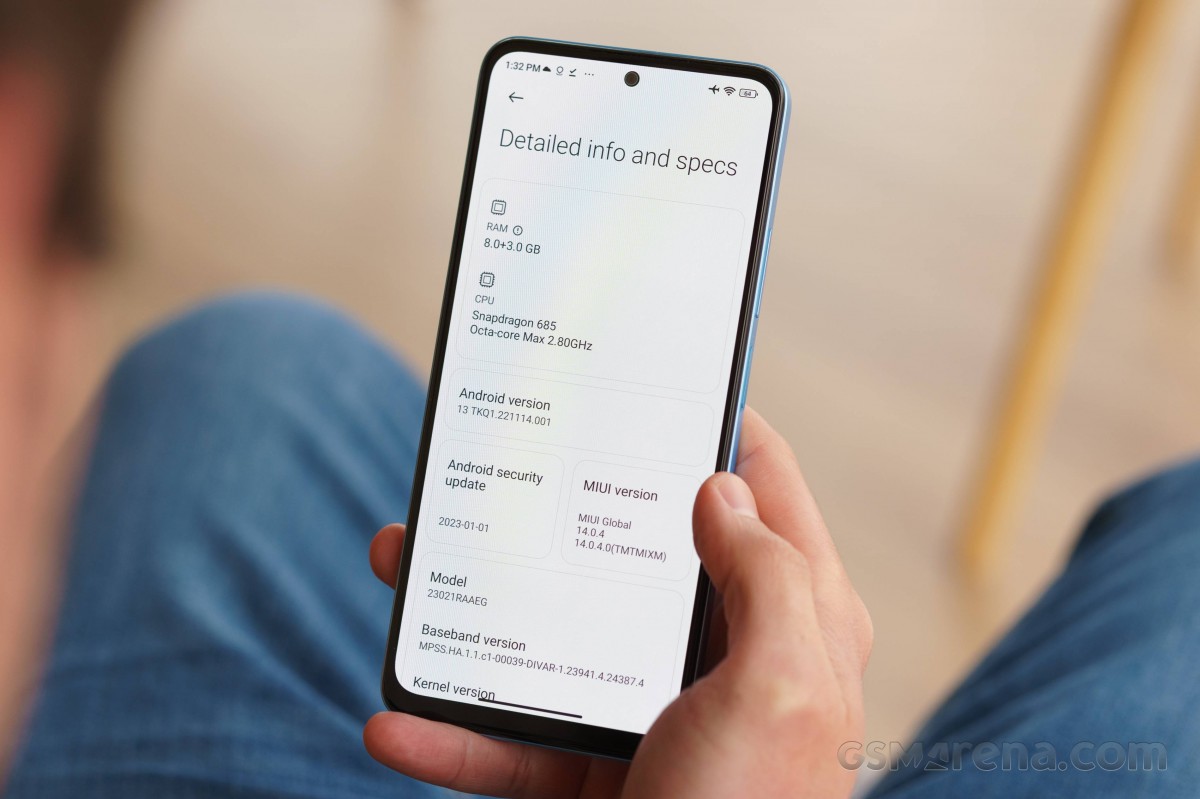 And just like the Snapdragon 680, the 685 also lacks 5G connectivity, but connectivity has been improved. It has a FastConnect 6200 chip supporting Bluetooth 5.2.
GeekBench 5 (multi-core)
Higher is better
Motorola Moto G72
1842
Poco M5s
1831
Xiaomi Redmi Note 12 4G
1797
Realme 10
1762
Galaxy A14 5G
1727
Galaxy A23
1632
Realme 9i
1581
GeekBench 5 (single-core)
Higher is better
Realme 10
567
Motorola Moto G72
546
Galaxy A14 5G
530
Poco M5s
516
Xiaomi Redmi Note 12 4G
440
Realme 9i
384
Galaxy A23
380
AnTuTu 9
Higher is better
Realme 10
385829
Motorola Moto G72
383317
Poco M5s
360681
Xiaomi Redmi Note 12 4G
319219
Galaxy A14 5G
307886
Galaxy A23
273554
GFX Car Chase ES 3.1 (onscreen)
Higher is better
Poco M5s
18
Realme 10
17
Motorola Moto G72
13
Galaxy A14 5G
12
Xiaomi Redmi Note 12 4G
7.5
Realme 9i
7.3
Galaxy A23
6.7
GFX Car Chase ES 3.1 (offscreen 1080p)
Higher is better
Poco M5s
19
Galaxy A14 5G
15
Motorola Moto G72
15
Realme 10
14
Xiaomi Redmi Note 12 4G
8.6
Galaxy A23
8.3
Realme 9i
8.2
GFX Aztek Vulkan High (offscreen 1440p)
Higher is better
Realme 10
6.1
Motorola Moto G72
5.5
Galaxy A14 5G
5.3
Xiaomi Redmi Note 12 4G
3.6
Galaxy A23
3.2
GFX Aztek Vulkan High (onscreen)
Higher is better
Realme 10
9.3
Motorola Moto G72
8.7
Galaxy A14 5G
7.9
Xiaomi Redmi Note 12 4G
5.3
Galaxy A23
4.6
GFX Manhattan ES 3.1 (offscreen 1080p)
Higher is better
Poco M5s
32
Motorola Moto G72
26
Galaxy A14 5G
25
Realme 10
25
Realme 9i
23
Xiaomi Redmi Note 12 4G
16
Galaxy A23
15
GFX Manhattan ES 3.1 (onscreen)
Higher is better
Realme 10
28
Poco M5s
28
Motorola Moto G72
24
Galaxy A14 5G
21
Xiaomi Redmi Note 12 4G
14
Realme 9i
14
Galaxy A23
12
No surprises in the benchmarks, though. The Snapdragon 685 is performing well in the multi-core CPU benchmark scenarios but fails to impress in GPU-heavy and combined workloads due to its less-than-ideal Adreno 610 GPU. It does get the job done in this budget context, though. And besides, most competitors we picked in this comparison are slightly more expensive.
Anonymous
18 Nov 2023
X%Q
Oled displays have green line issue. And i'm tired of this So unless display manufacturers address this issue and solve it, i aint buying a oled display phone
Anonymous
07 Nov 2023
J5d
That's kinda funny considering the screen in this phone is MADE BY SAMSUNG. Lol.
You have to go in the settings and there under apps, click on manage apps and fing YouTube or which app you want and there under battery saver choose no restrictions, maybe this will help 🙂