Xiaomi Redmi Note 12 5G review
GSMArena Team, 12 April 2023.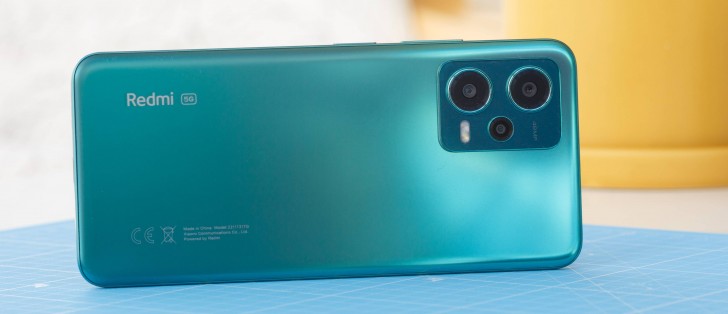 120Hz OLED for the masses
Both, the Redmi Note 12 4G and Note 12 5G share the same display panel - AMOLED, 1080 x 2400px resolution, 6.67" in diagonal and with 120Hz refresh rate. There are no HDR video capabilities, but we weren't expecting any.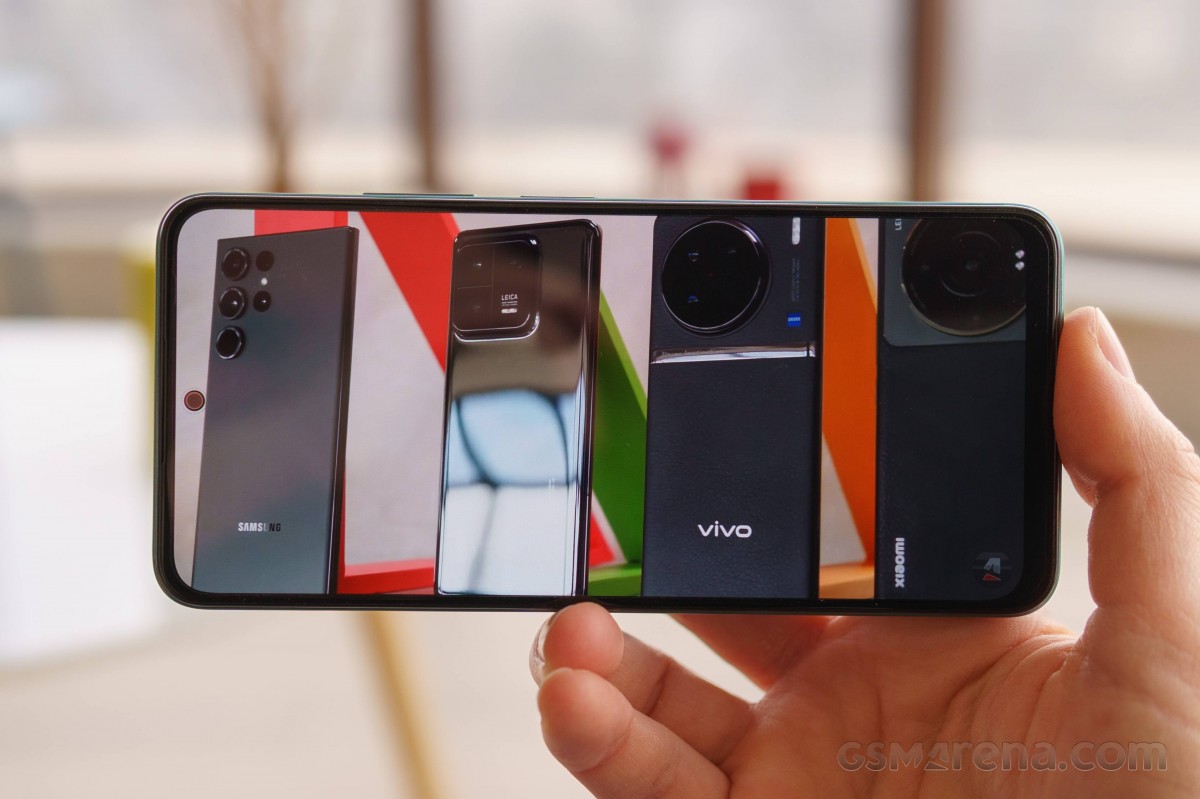 And since the two handsets share the same panel, our test results came back identical for all intents and purposes.
In manual mode, we got 447 nits max brightness, while in Auto mode, the panel peaked at 706 nits. Those are pretty close to the 474 and 744 nits we got on the 4G version, respectively. Don't mind the 30-40 nits difference; that's a fairly standard deviation across different units and hardly noticeable.
Long story short, with either Redmi Note 12, you'd be getting a bright enough OLED screen that will provide excellent sunlight legibility.
Max display brightness test
White test pattern, 75% fill (nits)
Sort by
Name
Manual mode
Auto mode
Xiaomi Redmi Note 12 Pro

890

490

Xiaomi Redmi Note 12 4G

744

474

Poco X5

728

456

Samsung Galaxy A33 5G

728

407

Xiaomi Redmi Note 12 5G

706

447

Motorola Moto G82

690

496

Realme 10 Pro

619

590
Manual mode Auto mode
When it comes to color reproduction, we got the best results in the so-called Standard color mode. The dE2000 we measured against the sRGB color space was 1.4, which is impressive - that's a color-calibrated screen if we've ever seen one.
HRR control
The high-refresh-rate control is pretty simple. Too simple, in fact. The software won't dial down to 60Hz when the UI on the screen is idling, and it will only do so when you start a video player, such as YouTube, Netflix or the Gallery app. In all other scenarios, you will be getting fixed 120Hz. This approach increases overall power consumption, but it's not unseen - the Galaxy A34, which we reviewed recently, had pretty much the same behavior.
Battery life
The Redmi Note 12 relies on the same 5,000 mAh battery as its 4G sibling but also employs a different chipset, supposedly a more efficient one. And judging by the screen-on tests, it is somewhat better in the web browsing scenario, but it didn't last as long in the video playback test.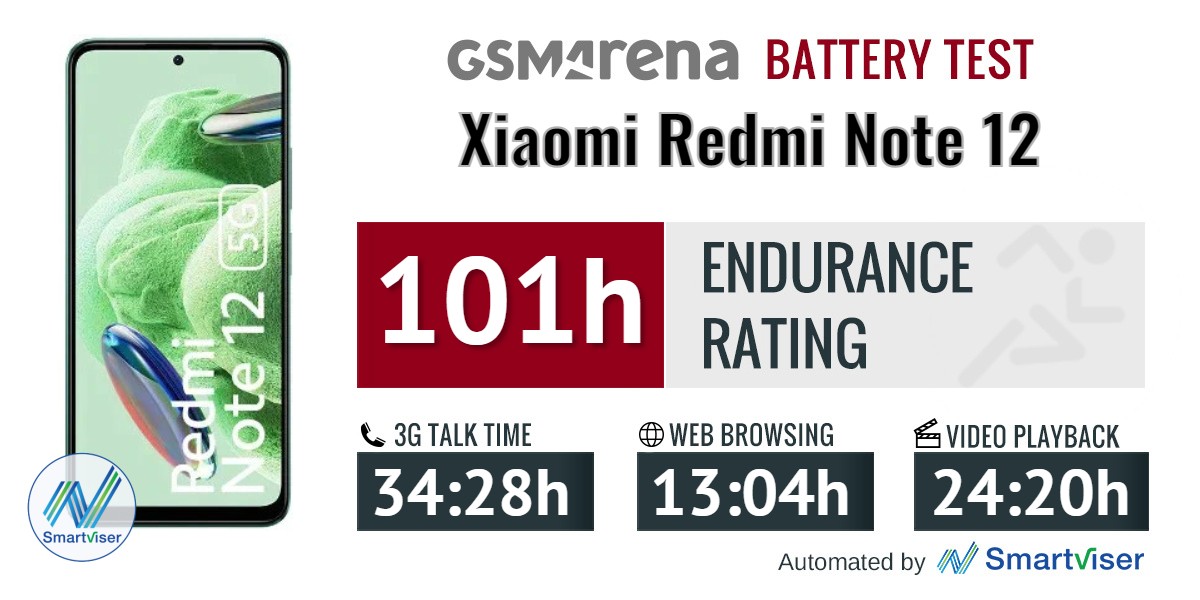 Our battery tests were automated thanks to SmartViser, using its viSerDevice app. The endurance rating denotes how long the battery charge will last you if you use the device for an hour of telephony, web browsing, and video playback daily. More details can be found here.
In any case, we are happy with the screen-on runtimes, but due to the poor standby time, the handset receives an unimpressive 101 hours endurance rating. That's a bit little for a low-end smartphone with a large battery.
This appears to be the common theme across the entire Redmi Note 12 lineup. The standby power draw seems to be higher than usual for all of them.
Video test carried out in 60Hz refresh rate mode. Web browsing test done at the display's highest refresh rate whenever possible. Refer to the respective reviews for specifics. To adjust the endurance rating formula to match your own usage patterns check out our all-time battery test results chart where you can also find all phones we've tested.
Charging speed
The two Redmi Note 12 phones also share the same battery and charging standard. We doubt that the chipsets would introduce any difference to the equation, and the results attest to that. The 5,000 mAh battery fills up completely after an hour and 8 minutes using the included 33W charger, while at the 30-minute mark, you would be looking at 56% of the charge. The difference between charging times on both devices is rather negligible and can be easily explained with statistical error.
Against competing solutions, the Redmi Note 12 fares well. The supported 33W fast charging is more than adequate for the price category.
30min charging test (from 0%)
Higher is better
| | |
| --- | --- |
| Xiaomi Redmi Note 12 Pro | 78% |
| Poco X5 | 63% |
| Motorola Moto G82 | 57% |
| Redmi Note 12 | 56% |
| Redmi Note 12 4G | 55% |
| Samsung Galaxy A33 5G | 50% |
* Tap/hover over the device names for more info
Time to full charge (from 0%)
Lower is better
| | |
| --- | --- |
| Xiaomi Redmi Note 12 Pro | 0:55h |
| Poco X5 | 1:06h |
| Redmi Note 12 | 1:08h |
| Redmi Note 12 4G | 1:11h |
| Samsung Galaxy A33 5G | 1:15h |
| Motorola Moto G82 | 1:15h |
* Tap/hover over the device names for more info
Speaker
This year's vanilla Redmi Note is skipping the loudspeaker setup and relies solely on the bottom-firing one. This is a bit of a let-down since the Redmi Note 11 from last year offered a stereo setup.
In any case, loudness isn't amazing, but it's "Good" enough at -28.1 LUFS. In terms of quality, you shouldn't be expecting much, either. Bass is dull, and high-frequency sounds start to ring at higher volumes.
And while there weren't many alternatives to the Redmi Note 12 4G with stereo speakers, many of the Note 12 5G's competiors do have stereo loudspeakers.
Use the Playback controls to listen to the phone sample recordings (best use headphones). We measure the average loudness of the speakers in LUFS. A lower absolute value means a louder sound. A look at the frequency response chart will tell you how far off the ideal "0db" flat line is the reproduction of the bass, treble, and mid frequencies. You can add more phones to compare how they differ. The scores and ratings are not comparable with our older loudspeaker test. Learn more about how we test here.
Doughnuts
17 Sep 2023
7SD
Stop capping. Its you people thats always see "chinese" and think its bad. I have switched form iphone to samsung and then to xiaomi. Supposed to say xiaomi was the least buggiest, best phone i have ever used. Theres no ads like your saying...
Anonymous
08 Sep 2023
pd%
who can stand those chinese phone anymore ? I used to like redmis when they were really cheap and MIUI was fine. nowadays, it is all expensive sh.t to me... MIUI has always been privacy leaker anyway. It's more worse than it has ever ...
Anonymous
22 Aug 2023
BSg
The camera is the worse I've even seen