Xiaomi Redmi Pro review: Peripheral vision
Peripheral vision
GSMArena team, 19 September 2016.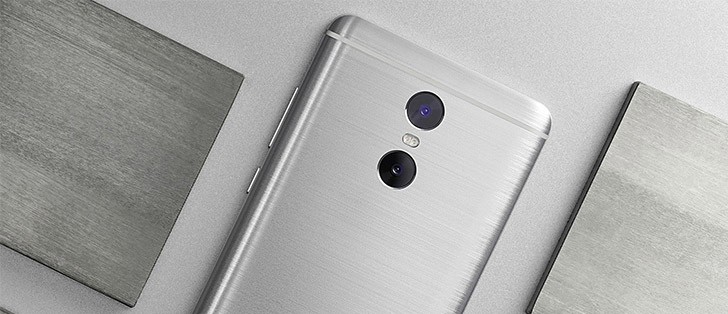 Final words
The new craze on the smartphone block is the dual camera setup. First pioneered by HTC, it seems that now everyone is into it. The results are only getting better.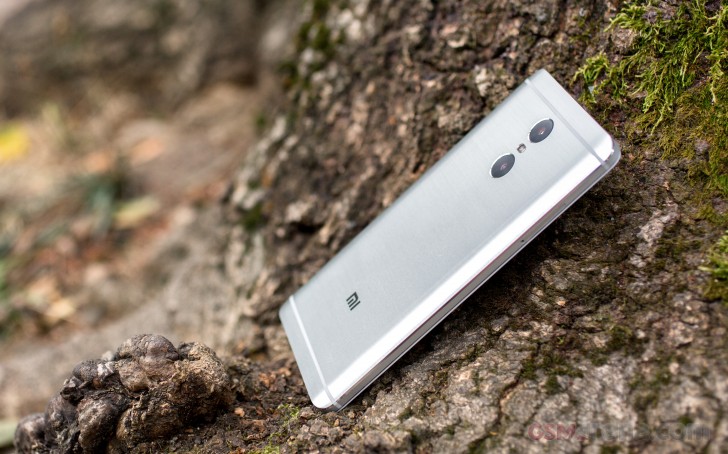 Xiaomi might be a bit late to the dual-camera party but it one-ups the competition so far by offering the faux bokeh as a real-time video effect.
Still, the depth-of-field effects produced by Xiaomi are hardly out of this world (meaning they still look artificial on most occasions), but the primary snapper is quite good on its own even without the magic tricks.
Not only that, but this smartphone punches way above its price tag in most every department. Just take the great looking metal body or the OLED display as an example.
The real issue here is that the Xiaomi Redmi Pro is currently available only in China (officially at least), so your only way to get one is through gray importers, which sell them online. Getting one is cheap but getting after-sales support from the manufacturer or arranging warranty claims can potentially turn into a hassle down the line so make sure you understand the compromises you're committing to in this respect.
If you need more convincing, have a look at the list below which sums up our test results with the Xiaomi Redmi Pro nicely.
Xiaomi Redmi Pro key test findings:
Excellent build quality with a top-notch metal body; the only downside is it's quite slippery;
Great looking OLED panel with vibrant colors and good brightness and contrast. Excellent sunlight legibility;
Fingerprint sensor works fast but requires you to press the Home button to wake it just like on Samsung phones;
MIUI 8 is a clean and light Android Lollipop launcher but with rich customization options;
The MediaTek Helio X20 offers reasonable performance, but nothing chart-topping;
Video player supports every common video codec and AC3 sound but has no subtitle support;
Loudspeaker gets a Good score, but while it's loud, it lacks a bit of bass.
Clean, but moderately loud audio output with an external amp, but readings with headphones on were shaky.
The 13MP snapper shoots photos with good detail and dynamic range. Adjusting the virtual aperture on the fly is neat, but often produces blurry edges. Selfie camera is good.
The 1080p video recording is of good detail and with accurate colors.
Xiaomi is not playing the trendsetter role with the Redmi Pro. However, the way the company manages to mix and match ideas from the smartphone scene is admirable, to say the least. There aren't that many companies that can pull off a better budget product than Xiaomi. Nevertheless, there's still viable competition out there.
For starters, the Huawei Honor 8 is an excellent contender with a dual camera setup (12MP + 12MP). Its glass design and metal frame offers similar premium quality to the Redmi Pro, but you don't get as much screen real estate. It's also a bit more expensive, but not as much as the Huawei P9.
The Samsung Galaxy J7 Prime is a viable alternative and comparably stylish at that. At the back there's a single 13MP snapper, but with f/1.9 aperture. Furthermore, the 5.5" 1080p display is covered with Gorilla Glass 4.
Yet another AMOLED-rocking smartphone is the Meizu MX5. It's cheaper than the Redmi Pro, but lacks microSD card slot and sports a less powerful Helio X10. However, the 20.7MP camera records 4K video and is infinitely better than the 13MP snapper on the Redmi Pro.
LG offers the X Cam with dual camera setup (13MP + 5MP) and an octa-core CPU touting MediaTek MT6753. It's the perfect alternative if you're seeking a phone with a smaller screen. In this case, it's 5.2" 1080p one.
Finally, take a look at the Moto G4 Plus with its 16MP camera. It's about the same price as the Redmi Pro, but unfortunately, comes with an uninspiring Snapdragon 617 chipset.
It's worth noting that the High and Exclusive editions of the phone should also be considered, as they offer better performance and more storage for just a few bucks more.
The Xiaomi Redmi Pro will have an easy time drawing eyes to itself if people figure out that dual cameras are a feature they like to have on their phone. And this may happen sooner than later having in mind the iPhone 7 Plus has a dual camera setup as well. But even if you are not that much into the faux bokeh effects, the Redmi Pro with its large battery, punchy screen, solid metal build and reasonably quick performance, is an excellent deal all-around.
Special thanks to HonorBuy for providing the review unit.
Paulo Richard paulo
18 Oct 2021
fmL
I need battery for redmi pro
There is a daily wallpaper feature that can showcase you a new wallpaper each day, and i m very much of loving it.
Redmi Pro X25
18 Dec 2017
KgW
Redmi Pro X25 is just beast to begin with. If you know your workaround with MIUI 8 or 9 you would be able to weild the X25's true potential. Disable bloats and unneccesary background processes. If you're rooted, you can get past the 45c thermal ...