Xiaomi reports 13.6% increase in revenue for Q1 2020, higher gross profit
Peter, 22 May 2020
Xiaomi published its financial results for the first quarter of 2020 and the numbers are up across the board, despite the difficult market situation.
Total revenue was up 13.6% year on year to CNY 49.7 billion, beating the estimations. Gross profit increased significantly, up 44.9%, to CNY 7.56 billion, despite the higher R&D expenses (CNY 1.9 billion, +13.4% YoY).
60% of that total revenue was generated by smartphones, which brought in CNY 30.3 billion (+12.3% YoY). The number of shipments went up to 29.2 million units, representing a small increase compared to Q1 last year. Analysts at Canalys place Xiaomi in the #4 spot globally with a market share of 11.1%.
Xiaomi is calling its dual brand strategy a success. The Mi 10 and Mi 10 Pro totaled over 1 million units shipped in the February-March period. Meanwhile, sibling Redmi Note 8 was one of the best-selling phones of Q1.
An increase in the average selling price of 7.2% compared to last year indicates that the company's premium phones have been received well. Xiaomi says its 5G models have achieved a penetration rate of 25.9% in China.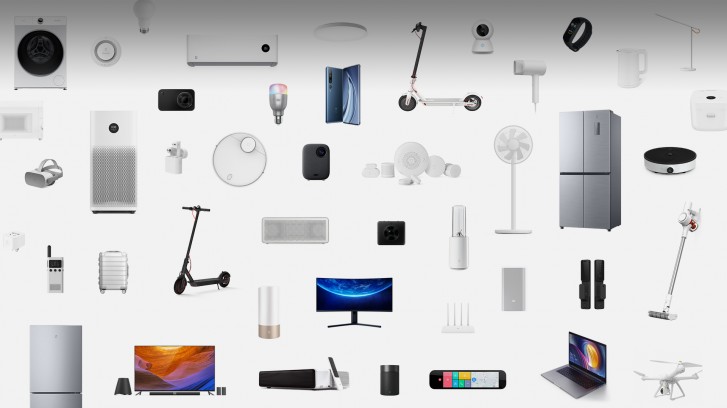 Xiaomi IoT and lifestyle products brought in CNY 13.0 billion in revenue, up 7.8%. The company claims that its IoT platform is the biggest in the world with 252 million devices online (not counting smartphones and laptops). Also, the number of die-hard fans is going up, 4.6 million users had five or more Xiaomi IoT gadgets.
Sales of the Mi TWS earbuds are up over 600%, the Mi Band, electric scooters and robo vacuums saw major increases as well. Xiaomi sold more than twice as many routers as Q1 last year, in part thanks to the AX3600.
This quarter marks the first time that half of the company's revenue came from abroad. Shipments to Europe grew by 58.3%, capturing 14.3% of the market (placing Xiaomi in 4th place). Spain was the company's biggest market on the Old Continent, the rest of Western Europe saw higher demand as well. Shipments in Latin America, Africa and the Middle East also increased significantly.
As China recovers, demand for Xiaomi's key products has been restored and the company is working with its supply chain to ramp up production. The situation in Europe is returning to normal too, smartphone activations are back to 90% of the weekly average experienced in January.
Xiaomi was one of the first to join the fight against COVID-19. It donated medical supplies to 30 hospitals in the Hubei province. It went on to donate supplies, PPE and ventilators to 30 countries around the world.
Related
Anonymous
26 May 2020
GT6
This is what you are doing😁
if you're not from China, why would you worry so much.
Anonymous
24 May 2020
m5g
Only difference is that CCP is evil at its core and its intentions are to conquer the free world. Id much rather be tracked for marketing (ads purposes) instead of being tracked to make sure I dont speak against the regime.
Popular articles
Popular devices
Electric Vehicles