Xiaomi's Black Shark 2 gaming phone excels this durability test
Ro, 26 April 2019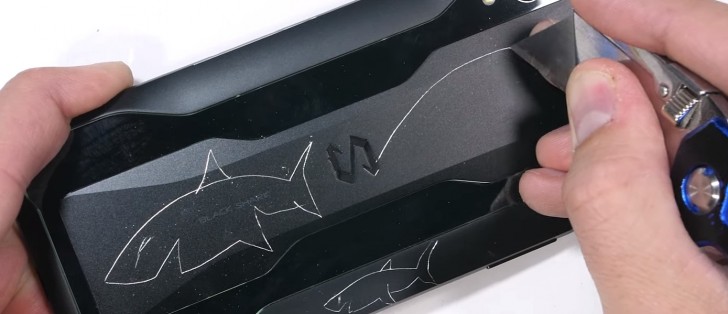 Today's video from JerryRigEverything is dedicated to Xiaomi's budget gaming smartphone - the Black Shark 2. However, calling it a budget handset won't do it justice as the handset features high-end hardware, premium build and as it turns out very durable body.
The scratch test confirms that the front and some parts of the rear panel are made of glass while the rest is pure metal with an anodized finish on top. It's probably not that easy to scratch it, but the grooves are quite prominent. Oh, and the buttons are also made of metal.
Interestingly, the in-display fingerprint reader works flawlessly even if the screen is severely scratched.
The final test is the bend test. You can see from the video that even if big pressure is applied, the chassis hardly moves. Perhaps the fact that it's almost entirely made of aluminum gives the phone better structural integrity. So despite its comparatively low price, the Black Shark 2 proves it's worthy of playing with the big boys.
Related
hows your blackshark phone now? still working? i accidently dropped my phone in the toilet bowl earlier this morning lol
I did drop my phone in water. It happen during flood. When a friend of mine told me that water level is rising and I need to moved my car to higher ground. I rush to my car and moved it to safe place.Than I notice my BS2Pro is missing and search it m...
Is it somehow water resistant. I don't think it has an IP rating, but can it somehow survive some water abuse? Some phones doesn't have IP ratings but are not susceptible to water. Clear example is the Oneplus 7 series, but clearly they made it (OP7)...
Popular articles
Popular devices