Xiaomi's MIUI 10 closed beta is open for registration
Ro, 24 May 2018
Xiaomi's latest version of its own user interface, MIUI 10, is set to launch alongside the anniversary edition Mi 8 smartphone on May 31 but the company just dropped the news that the closed beta program is open for registration.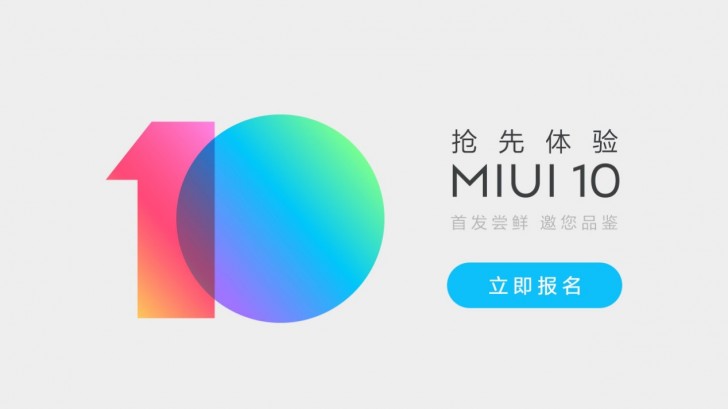 If you want to be one of the first to get the MIUI 10 software, you have to register before the end of today, Beijing time. After the official announcement on May 31, you will be eligible to get the new OS version. There are some requirements, though.
First, you have to own a modern Xiaomi smartphone - Redmi Note 5, Mi Mix, Mi Mix 2, Mi Mix 2S, or a Mi 6 all qualify. Then, you have to register a WeChat ID and follow these steps.
Step 1: Search for the MIUI WeChat public number.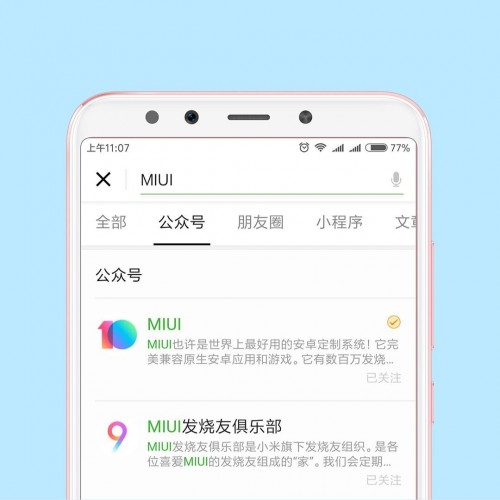 Step 2: Send "MIUI10" as a text to the number.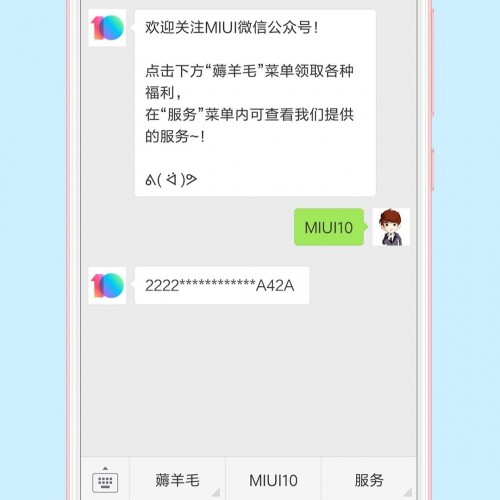 Step 3: Tap on the MIUI10 button on the menu bar and type in the registration code that you've just received.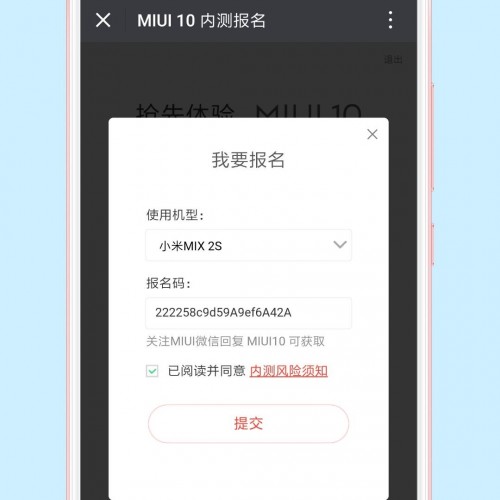 Step 4:Once the registration is complete, you will have to wait for the application results on May 29 and shortly after the official announcement on May 31, you should get the latest software update.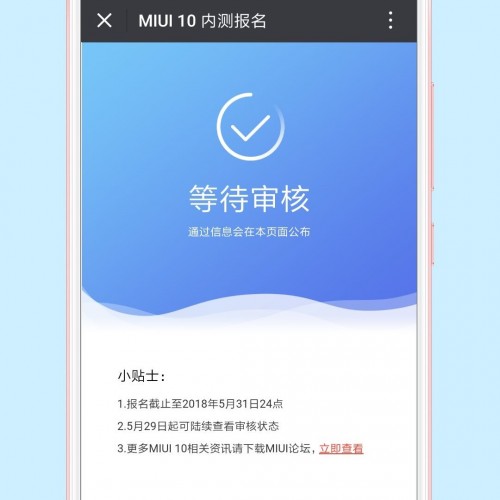 Like every other piece of software at this stage of development, the closed beta MIUI 10 releases probably won't be reliable enough to serve as a daily driver, so don't register your only phone.
Source (in Chinese)
Related
Is Redmi Note 5 Pro (Indian version) included?
Please tell me how to get mihi wechat public no
Popular articles
Popular devices