YotaPhone 2 to launch in the US via Indiegogo, priced at $600
03 March, 2015
Earlier this year we've heard that the YotaPhone 2 will be headed to the US via T-Mobile, but that seems not to be the case after all. The company behind the unique dual-screen smartphone has revealed that it will use crowdfunding site Indiegogo to launch the YotaPhone 2 in the US.
The device will be priced at around $600, and the campaign will be live in April. The phone will support both AT&T and T-Mobile's networks, including LTE. If the Indiegogo launch is successful, Yota will bring the device to well known retailers such as Best Buy too.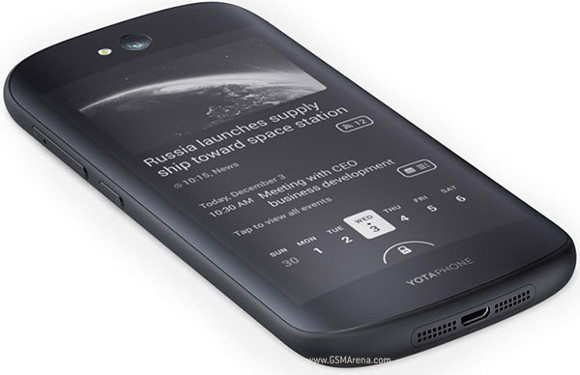 Yota is working on an update to Android 5.0 Lollipop for the YotaPhone 2, and this might come preinstalled for handsets offered in the US (or it may arrive shortly after the launch). The update will include an enhanced API for third party apps to be able to take advantage of the secondary e-Ink display.
There will also be a white YotaPhone 2 released by late summer, which will have a black face but white back and sides. A cheaper version of the handset, called YotaPhone 2c, is in the works too. This will have the same large e-Ink secondary display on its back like the original YotaPhone 2, but will come with lower-end specs, including in the primary screen department.
The YotaPhone 3 is expected to debut at CES next year, and it will obviously be the successor to the YotaPhone 2.
Related
had the same idea, we won't know till another two face comes out from another company. in long term prices may turn better.
Around $600 for this ugly one? you're kidding right..
Please realize that the world does not end with an i-phone
Popular articles
Popular devices