You can set Amazon Alexa as the default assistant on Android
Ricky, 07 May 2018
It is no secret that Amazon and Google are both competing to get your attention with smart-home speakers and their assistants. Google Assistant, of course, is the default experience on all Android smartphones, but Amazon's Alexa can also be installed on an Android phone. You'd still need to open the Alexa app to start a command, but users noticed that Alexa can now be set as the default assistant.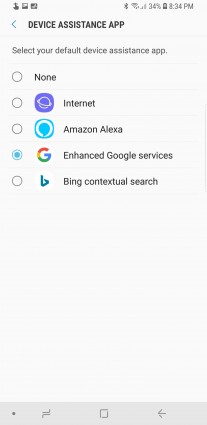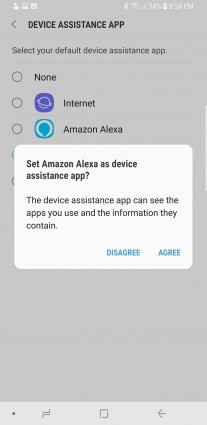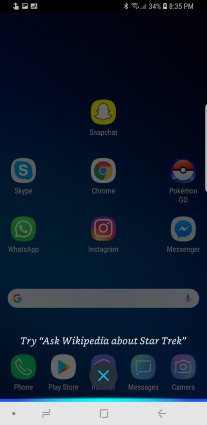 Setting Alexa as the default assistant on Galaxy S9+
We were able to do this on the Samsung Galaxy S9+, but it should work with a wide range of Android devices. Head to Settings > Apps > Default Apps > and change the Device Assistant app to any other one of your choosing. Alexa isn't the only alternative assistant, you can use Cortana, Sound Hound, and Firefox Search.
The only limitation to setting a third-party device assistant is that the OK/Hey, Google wake word is baked into the CPU's firmware, so this setting will only set the home button long-press to perform this action. The only other smartphone that we can recall to have dual wake words is the HTC U11. You can say either "Okay, Google" or "Alexa" to summon either assistant on that device.
Related
Because to hell with Google! I only use Android as a platform for third party apps and try to block as many of Google's apps as possible.
Who want to downgrade from google to amazon? I also don't like to buy amazon product Because amazon never give back Amazon steal google android for their product, but never give back.
Why would anyone want to do that??? especially with Google Assistant Around.
Popular articles
Popular devices
Electric Vehicles