ZTE announces Blade Force for Boost Mobile
Ricky, 10 October 2017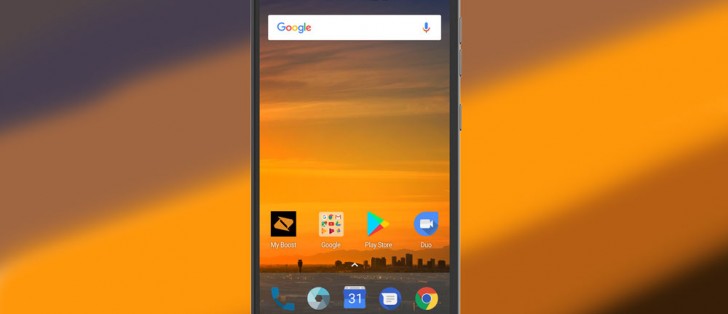 ZTE is no stranger to the United States market where it thrives with prepaid carriers like Boost Mobile, Virgin Mobile (before it switched to iPhone only), and Metro PCS. Today, ZTE is announcing a new smartphone for Boost Mobile for $130: the ZTE Blade Force.
Contrary to what you may think, the Blade Force is not a shatter resistant phone (you can thank Motorola for associating "Force" with a shatter resistant display), instead, the Blade Force is a new value device for the Sprint MVNO.
The Blade Force has a 5.5-inch 720p display which is powered by a 3,000 mAh battery. Along with a power-efficient Snapdragon 427, the Blade Force should last you all day. There are also 2GB of RAM and 16GB of onboard storage. That is expandable up to 128GB via a microSD card slot.
In addition, the Blade Force packs global bands so you can stay connected while roaming internationally. The ZTE Blade Force is also HPUE-enabled (High Performance User Equipment) which is Sprint's extended stretches of spectrum for improved coverage indoors and better range outdoors. Finally, there's an 8MP main camera and a 2MP selfie shooter.
Boost Mobile's current "Make the Switch" promotion offers two lines of 3GB (per line) of high-speed data LTE for $50 a month. The catch is that you have to port at least one of the lines from another carrier to Boost. If you're looking at this offer, you should know that the promotion is good through November 2.
Related
The whole EU has lower prices for data. Lower than US and Canada.
If I tell you that where I live 7GB+Phone is 67CAD (That was a promotion with a 0$ S7 and a Gear Fit2 last year) and that the price is 120CAD for the SAME EXACT THING right in the next area (ONT). GB always had better prices, but you guys have slower...
Popular articles
Popular devices
Electric Vehicles