ZTE announces Spro Plus smart projector
Kaloyan, 21 February, 2016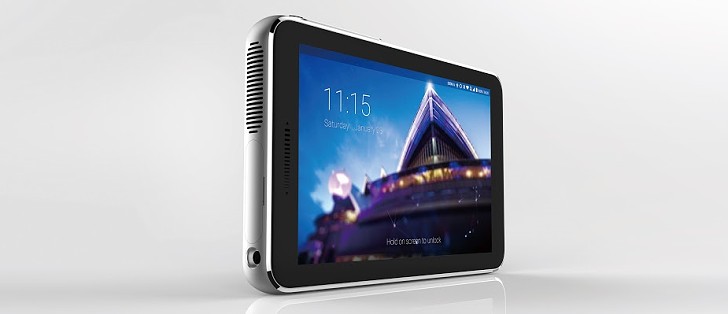 ZTE Spro Plus is the successor of the portable smart projector Spro 2. The new gadget features a 8.4" 2K (2560x1600px) AMOLED display and its key spec is the WXGA projector (that's 1366x768 px) with 500lm brightness and auto-focus, which supports vertical and horizontal keystone correction.
The projector uses laser-phosphor projections instead or regular LED, which helps it maintain excellent brightness, accurate focus, and clarity no matter the surface. It can out 80" picture from 2.4m distance.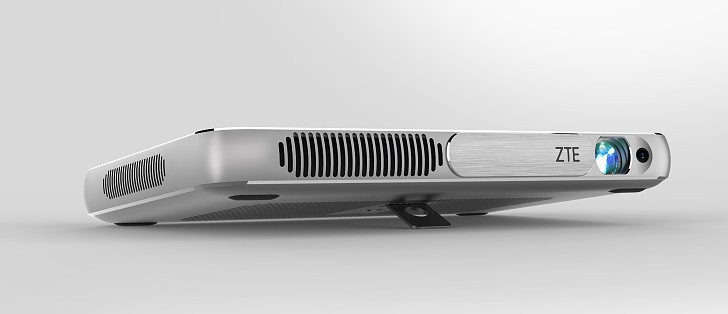 All the technicalities aside, this makes the Spro Plus projection perfectly visible on any surface, any direction, and any time of the day.
The projector will be available in two flavors, both running on Android 6.0 Marshmallow and powered by a 12,100 mAh battery. The Wi-Fi model is running on Snapdragon 801 chipset with a quad-core Krait 400 processor and Adreno 330 GPU, while the LTE-enabled projector will be utilizing a Snapdragon 625 chip a quad-core Cortex-A53 processor and Adreno 506 GPU.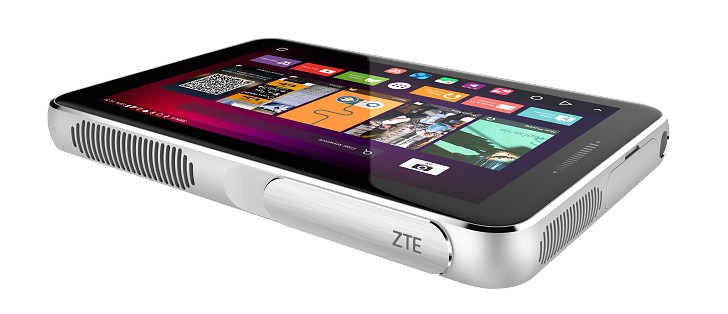 Both the Wi-Fi and LTE models of the Spro Plus feature 3GB RAM and either 32 or 128 GB internal storage, expandable via a microSD slot up to 2TB.
You can attach an external USB camera to the Spro Plus and make video-conference, too. If a camera is not available, you can still make voice conference calls.
Finally, the Spro Plus packs a JBL sound system with stereo 4W HARMAN speakers with Dolby technology and high-performance HARMAN microphones.
The Spro Plus projector launches worldwide in mid-2016. Its pricing is yet to be detailed, but ZTE expects it to sell big, as the Spro and Spro 2 have already sold more than 500,000 units.
Related
Oh Boy! This product is awesome... I wanna know when this gonna launch in India? I was planning & waiting so long to buy a best portable pico projector with multipurpose & efficient built quality. When I'm getting ready to buy ZTE Spro2 vers...
Zte announced this product to be available this summer' however summer is over and the product is nowhere to be found. What's up with that?
When will this be available in the USA?
Popular articles
Popular devices
Electric Vehicles