ZTE Axon 30 5G review
GSMArena Team, 17 Sept 2021.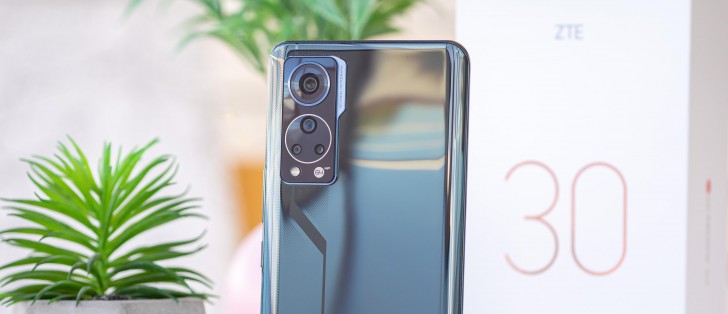 MyOS 11 and Android 11
Starting this year, ZTE's proprietary UI is called MyOS, previously called MiFavor. And just like the ZTE Axon 30 Ultra 5G, the vanilla Axon 30 runs on the MyOS 11, which is based on Android 11. In addition to the skin name change, there's a new UI to go with it.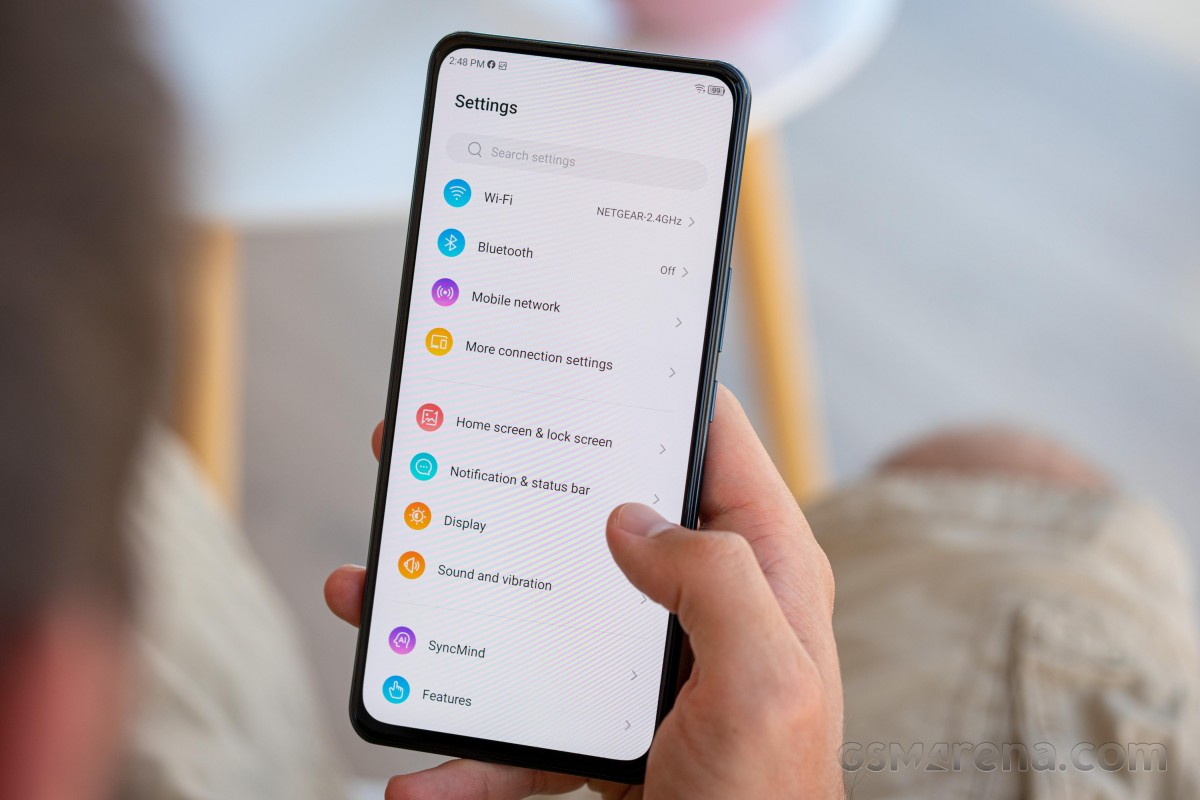 There's a trend going on in recent years of manufacturers simplifying their software, making it look more like how Google intended and optimizing one-handed usage. ZTE's new MyOS seems to fit the description while leaving some prominent UI elements that remind you of non-stock Android. Still, we doubt the Android purists would find it irritating.
One such example would be the notification shade. It draws some inspiration from Xiaomi's MIUI with the bigger bubbles for the Wi-Fi, cellular data, NFC and Bluetooth. Unfortunately, you can't re-arrange those as opposed to the rest of the toggles in the drop-down menu. The notification cards are hardly any different, but we did notice that there's no way to access the notification history. And that's an Android 11-intrinsic feature.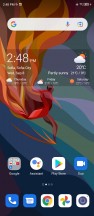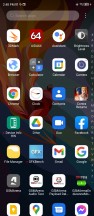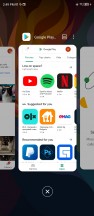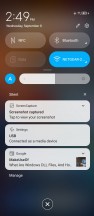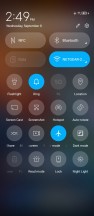 Home screen, notification shade, recent apps
The recent apps menu, app drawer, Google's feed and general Settings menu will look familiar to anyone who has used Android for the past couple of years. The only noticeable change would be the icons in the main Settings menu, some of them share the same color giving you yet another hint when looking for something. And as mentioned earlier, single-handed navigation has been improved as most of the system menus can be pulled towards the bottom half of the screen.
ZTE's more simplistic approach has reached its apps too. Now, MyOS has far fewer system apps and has delegated some of the functionalities to Google's default apps such as Photos, Contacts, Messages and even the dialer.
As opposed to the rather limited theme selection - only three at the moment - MyOS offers a wide range of customization options for the Always-on display and its behavior. It can be scheduled or it can be set to appear only after you tap on the screen. If the AOD feature is turned off, a single tap on the screen would only highlight the fingerprint scanner area. Once you remember the positioning of the fingerprint over time, you can just tap and hold until the handset unlocks.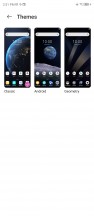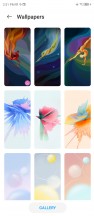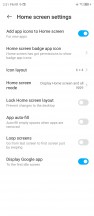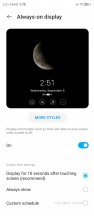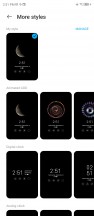 Home screen settings, themes, wallpapers, AOD
Speaking of, we found the reader to be accurate, reliable and fast. Perhaps it's the same one used in the Axon 30 Ultra, so we weren't expecting much of a difference in performance. The scanner's positioning isn't ideal, though, as it's placed a bit lower than it should. Especially not ideal for users with long fingers.
Proprietary features are not missing from the list, with the so-called Z-POP functionality probably being the most unique one. A small transparent button appears docked on the left or right side of the screen, and by holding, dragging and then releasing, a list of commonly used tasks appears. Some are for navigation others are like taking a screenshot, for example. They are customizable, though. Sadly, we found it to be interfering with the "Back" gesture, but tapping once works as a back gesture.
Along with the Z-POP, ZTE has grouped a couple of other useful features such as mistouch prevention with granular control over the algorithm's sensitivity. Screen-off gestures are also available such as double-tap-to-wake, raise-to-wake, shake to turn on the flashlight, etc.
So, even without the poor theme support and the lack of notification history, ZTE's MyOS is pretty full-featured without feeling like a burden. In fact, ZTE has cleaned house, and the OS can potentially attract some vanilla Android fans along the way. Last but not least, the UI felt smooth and snappy, too, at least for the short time we've been using it.
Performance
The Snapdragon 870 on board the ZTE Axon 30 Ultra 5G isn't something we haven't tested before - it's a slightly refreshed Snapdragon 865/865+ based on the same 7nm manufacturing process. It employs an octa-core CPU running on the 1+3+4 configuration. The main Kryo 585 Prime core (Cortex-A77-based) runs at 3.2 GHz, the other three Kryo 585 Gold (still Cortex-A77-based) tick at 2.42 GHz and the rest of the four Kryo 585 Silver cores (Cortex-A55-based) tick at 1.8 GHz for energy efficiency. An Adreno 650 GPU takes care of the graphics tasks and is clocked at 670MHz, just like the Adreno 650 in the Snapdragon 865+.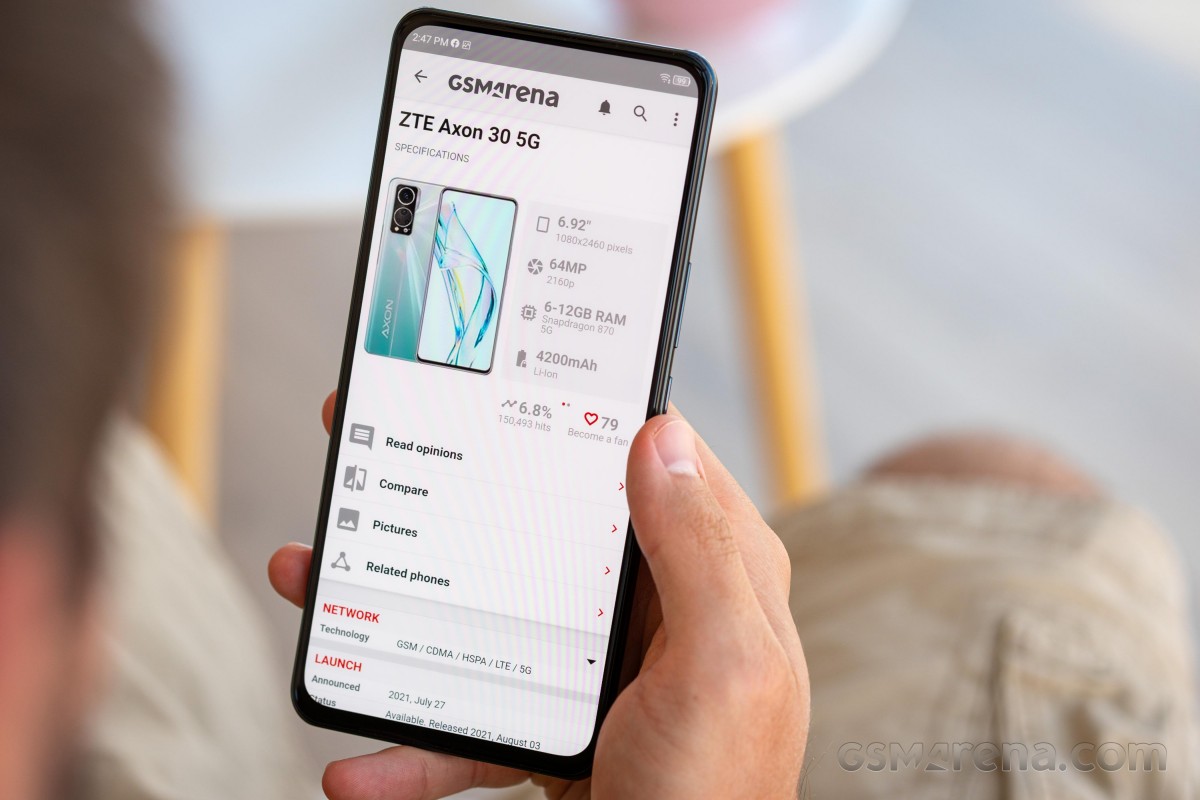 The SoC is paired with UFS 3.1 storage that ranges between 128 and 256GB, and memory can be either 6, 8 or 12GB. We got the 8GB/128GB configuration in the office for testing. We ran the usual benchmark tests to see where the Axon 30 stands in the price segment and to check if there are any performance inconsistencies.
GeekBench 5 (multi-core)
Higher is better
OnePlus 9
3629
ZTE Axon 30 Ultra 5G
3582
Realme GT 5G
3555
vivo X60 Pro
3490
ZTE Axon 30 5G
3160
OnePlus Nord 2
2792
Poco X3 Pro
2574
GeekBench 5 (single-core)
Higher is better
Realme GT 5G
1139
OnePlus 9
1129
ZTE Axon 30 Ultra 5G
1124
vivo X60 Pro
1034
ZTE Axon 30 5G
985
OnePlus Nord 2
814
Poco X3 Pro
735
AnTuTu 9
Higher is better
Realme GT 5G
810433
ZTE Axon 30 Ultra 5G
804626
vivo X60 Pro
720352
ZTE Axon 30 5G
701991
OnePlus Nord 2
598022
GFX Car Chase ES 3.1 (offscreen 1080p)
Higher is better
OnePlus 9
70
ZTE Axon 30 Ultra 5G
69
Realme GT 5G
65
ZTE Axon 30 5G
59
vivo X60 Pro
59
OnePlus Nord 2
46
Poco X3 Pro
45
GFX Car Chase ES 3.1 (onscreen)
Higher is better
OnePlus 9
58
Realme GT 5G
55
ZTE Axon 30 Ultra 5G
54
vivo X60 Pro
51
ZTE Axon 30 5G
50
OnePlus Nord 2
38
Poco X3 Pro
38
GFX Aztek Vulkan High (onscreen)
Higher is better
OnePlus 9
43
ZTE Axon 30 Ultra 5G
41
Realme GT 5G
38
vivo X60 Pro
35
ZTE Axon 30 5G
33
Poco X3 Pro
27
OnePlus Nord 2
26
GFX Aztek Vulkan High (offscreen 1440p)
Higher is better
OnePlus 9
30
ZTE Axon 30 Ultra 5G
29
Realme GT 5G
29
ZTE Axon 30 5G
24
vivo X60 Pro
24
OnePlus Nord 2
20
Poco X3 Pro
18
3DMark Wild Life Vulkan 1.1 (offscreen 1440p)
Higher is better
Realme GT 5G
5872
ZTE Axon 30 Ultra 5G
5714
OnePlus 9
5667
ZTE Axon 30 5G
4255
OnePlus Nord 2
4224
vivo X60 Pro
4203
Poco X3 Pro
3401
Nothing unexpected in terms of benchmark results, and as expected, the Snapdragon 870 falls short only to the Snapdragon 888. In other words, it's great for regular daily usage, and it can also run all of the latest games smoothly.
Anonymous
08 Apr 2022
xkS
the main camera has 64MP 0.8um , so the digital zoom should be fine