ZTE's unveils and details MiFavor 10 OS, based on Android 10
Victor, 30 November 2019
ZTE just unveiled its latest UI effort to go on top of Android 10 and power future, as well as some of its existing smartphones. Along with it - a nifty infographic, summarizing all the key points in the new OS upgrade was dropped on Weibo.
Since it is in Chinese, we'll do our best to go over the key points.
Icons and dark mode
In keeping with current trends, MiFavor is also going as dark as it can on the OS UI. Dark mode support, which is still not finalized and being worked on, is accompanied by plenty of black backgrounds and white text throughout most interfaces to facilitate a better and more comfortable night-time visual experience.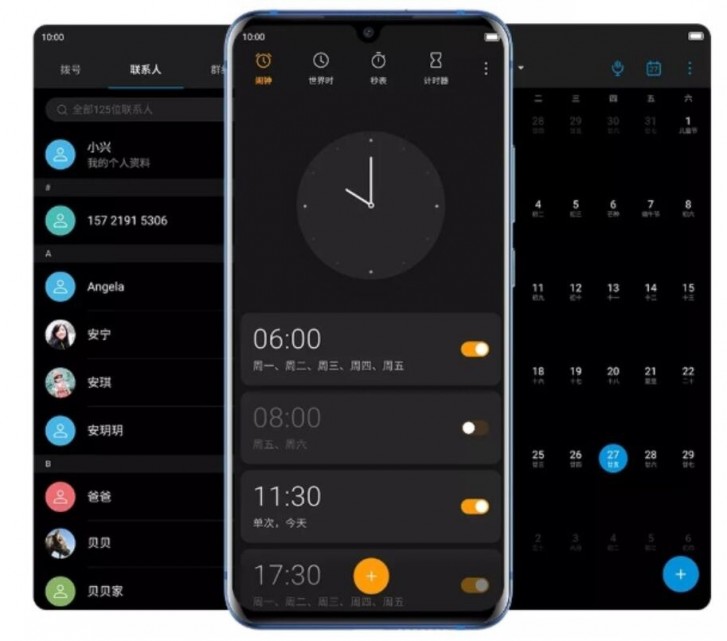 Also helping on that end is the refreshed iconography, featuring over 1600 system icons with rounded corners for a uniform and balanced visual experience. Over 80 of the new system icons are designed for micro-motion effects. MiFavor 10 apparently features optimization to motion curves, smoothing-out transitions and other UI movement, especially with gesture navigation.
Themes and wallpapers
MiFavor 10 now has optional dynamic wallpapers. Most of these in darker shades to go along well with the black aesthetic. There are also six new built-in themes to choose from, which include their own distinct iconography.
Floating notifications
There is now a new notification visual style - a small floating window meant to bring distractions down to a minimum. It looks pretty similar to the floating notification pop-ups Samsung has in its One UI.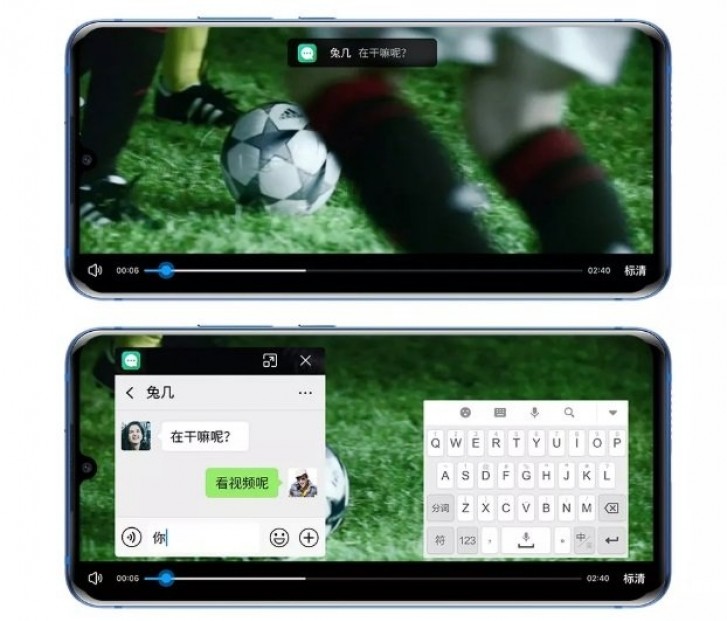 ZTE also showed off a compact floating windows interface, housing a IM app, along with a floating keyboard. Apparently, MiFavor 10 will be more mindful of your current activity and if that happens to be a full screen one, like a video player, it will overlay this floating UI for a quick and less obtrusive response.
Smart Screen Recognition and voice control
Speaking of aware, MiFavor 10 can quickly analyse the contents of your screen by long pressing on it with two fingers. There are plenty of similarities with the Google assistant here. MiFavor 10 can pick up both text and images, give you editing options as well as pull-up product matches and recommendations, recognise animals plants, special characters and more.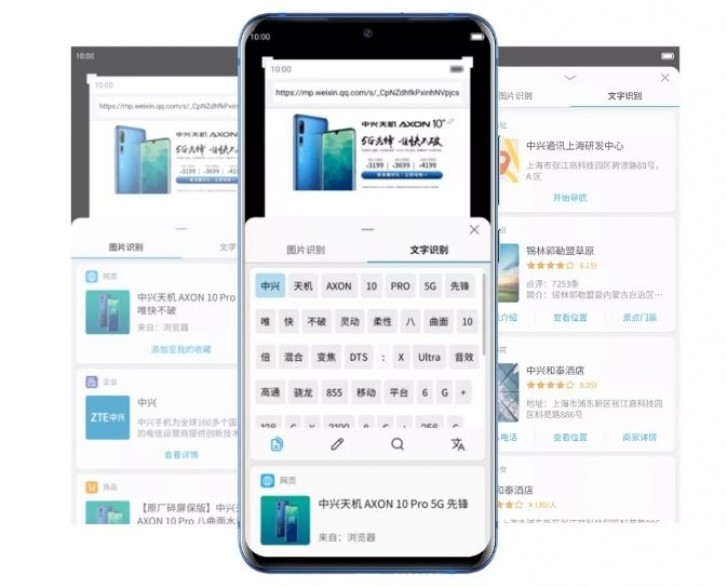 There is also what ZTE claims to be full-featured voice control and navigation around the UI. Thanks to a natural semantic engine, MiFavor 10 is apparently even able to pick up and execute certain in-app commands, like "red envelope" and other popular WeChat functions.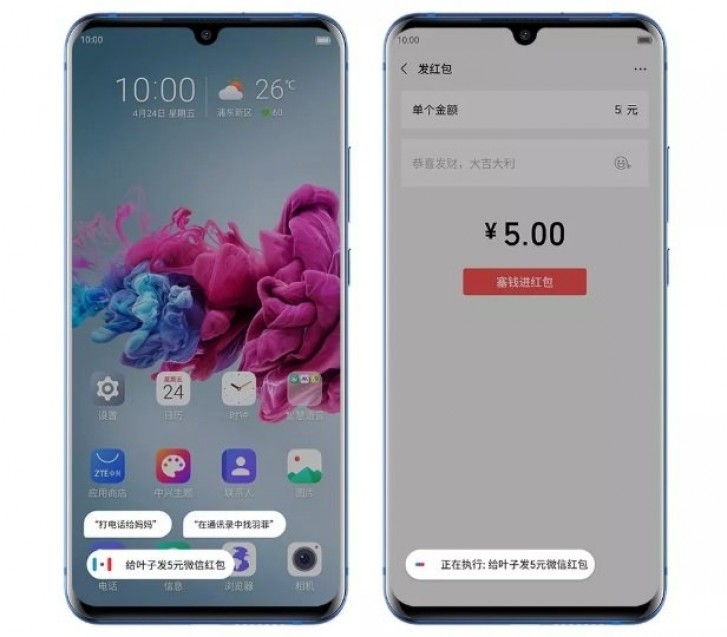 Upgraded AI engine
Z-Booster 2.0 is now better at intelligently allocating system resources. Through it MiFavor 10 promises to achieve improved gaming performance, including lower latency, superior graphics and less stutter. Also, users should see a general boost in app start-up times.
Beyond these highlights, there are many other features in MiFavor 10 as well, like document recognition and angle correction, automatic picture classification and a new emergency call feature. ZTE has already confirmed that MiFavor 10 will be coming to the ZTE Axon 10 Pro, in both 4G and 5G versions, ZTE Blade V10 and ZTE Axon 9 Pro. There is still no official update schedule, though.
Related
MI FAVOR OS An unknown interface you can't find on the internet what this interface looks like ?? !!
Looks like you're the only one who know it. LMAO
Now? Are you born in 2016? Mifavor is on ZTE devices (ZTE is even in the US market with phones, but Huawei, and Xiaomi not, for some reason), for like 10 years. Anyway, all ZTE phones for global have stock (plus) software clean android but with mor...
Popular articles
Popular devices