Sony Ericsson Satio vs. Samsung Pixon12: 12MP shootout
12MP shootout
GSMArena team, 21 October 2009.
Introduction
A year's truce must've been enough and some heavyweight sharpshooters are called to arms again. In fact, there's never been a ceasefire in the battle for profit. But we're about to look at the future of cameraphones and the battle to take place is more for glory than anything else.
So, if 5 and 8 megapixel shooters are busy tipping the scales in favor of this or that maker, are the 12 megapixel monsters taking on low and mid-range digicams? Of course, cameraphones are still limited compared to even the most basic of point-and-shoot cameras - optical zoom for example. Samsung are working on that, but there is still plenty of time to go.
It doesn't mean though that we'll just sit and wait. We've got two contenders here, eager to fight it out for the Ultimate cameraphone title. The Samsung M8910 Pixon12 and the Sony Ericsson Satio each have legacies to live up to and quite a challenge to conquer.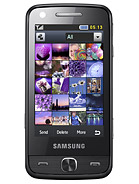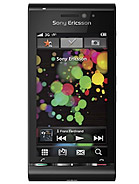 Samsung M8910 Pixon12 • Sony Ericsson Satio
The Samsung cameraphone hit the shelves several months earlier, but maybe Sony Ericsson used the extra time to fine tune their output and outdo their rival. Amazed as we were when we reviewed the Pixon12, we would be even happier if the Satio is able to bring the cameraphone world another step forward.
Sony Ericsson have been hitting low lately and the Satio might just be the right stuff to turn the tide. Yes, the Satio is a full-touch Symbian handset bringing the latest in mobile phone technology. But it will be the cameraphone we guess, not the smartphone, that will get most of the credit.
Before we proceed with the actual shootout there is an important note to make. The Samsung Pixon12 sports a 30mm wide-angle lens (advertised as 28mm) and that gives it roughly 17 percent wider field of view than the Satio's regular 35mm lens.
Wide angle lens is pretty useful when taking landscape and architecture photos as you don't need to go as far back to fit the whole subject in the frame. However fitting more stuff in the frame means that the things in it are actually smaller (drawn by fewer pixels, if you wish). In effect, the extra angle of view is not always needed but you are always losing some scene detail (unless you compensate by doing the legwork to get physically closer).
So now that we've got that cleared, we can move on and get busy shooting.
Anonymous
12 Aug 2020
kky
11 years late.... still the same thing
Anonymous
01 Apr 2013
4QS
Wow. You trolls are so hooked that no matter what results showed in your mind Sony already won
Anonymous
01 Apr 2013
4QS
Yeah its gsmarena supporting sammy not you being jelly and supporting sony. Going back to an old review about the battle between the first 12mp the pixon "which was best and held its crown for a while even against other new phones and many of so...