2019 Winners and Losers: Xiaomi
Michail, 29 December 2019
This year the mobile phone market saw the rise of many new trends - from high refresh rate screens through 108MP image sensors to periscope cameras. The first foldable phones went on sale, charging speeds went through the roof, displays got curvier and grew punch holes.
Some brands used these trends to their advantage and grow in the market, others missed the mark. In this series we look at what each company got right in 2019 and where their efforts came short.
Xiaomi kept pushing in the right direction in 2019 - for the most part. It brought us a 108MP camera with the Mi Note 10, had some excellent Mi 9 phones but stumbled with some fan favorites like the Mix and Mi A-lines. Let's take a closer look at what went well and what could have gone better.
Winner - Mi 9 family
Xiaomi's flagship Mi line has been putting out solid entries in the past several years but this year they took it up a notch or eight to be exact. That's right this year we got a total of eight Mi 9 phones and most of them were great in their own way and pricing category. Starting with the Mi 9 Xiaomi delivered the first Snapdragon 855 phone of the year at an upper midrange price which resonated quite well with those who wanted the latest and greatest at a reasonable price point.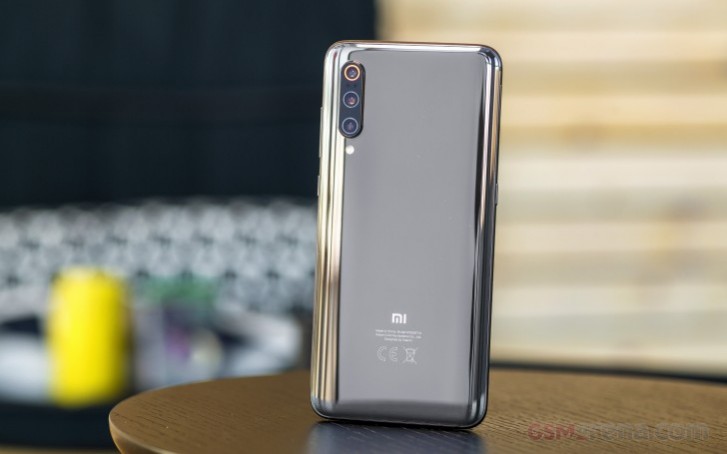 Going even deeper into the bang for buck category comes the Mi 9T and Mi 9T Pro (aka K20/K20 Pro), which were arguably the ultimate midrange options delivering top-notch performance, solid cameras in a notchless design.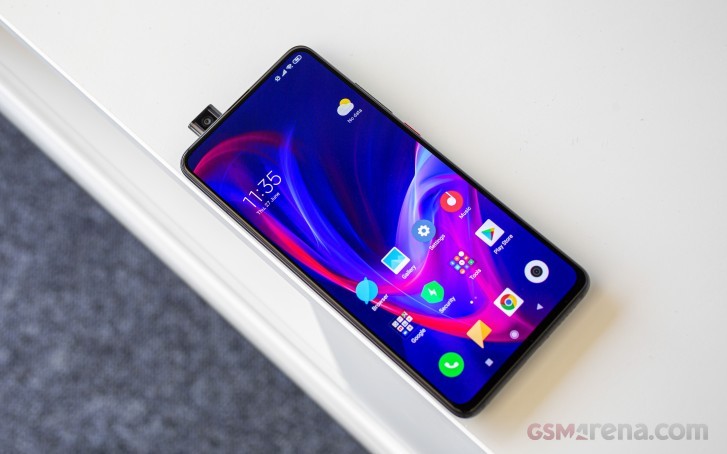 We also got a compact Mi 9 SE which was a delightful experience in a world of behemoth devices, delivering most of the Mi 9 experience with a less potent chipset and a smaller battery. In the same vein, there was also the Mi 9 Lite which was essentially a stripped-down version of the Mi 9 as well as the Mi 9 Explorer which stood on the other end of the spectrum with its up to 12GB RAM, 256 GB storage and unique back design.
We also need to include the Mi 9 Pro and Mi 9 Pro 5G which were pretty minor refreshes of the standard Mi 9 but still contributed to one of the most competitive smartphone lines of the year.
Loser - Mi Mix Alpha
The Mi Mix line deserves major props for its forward-thinking approach and innovative designs but the Mi Mix Alpha is just a bizarre phone even as a concept. It just doesn't make practical sense to have a wrap-around screen when folding phones are already here. In addition, durability is another concern as a drop would certainly result in screen damage no matter which part of the phone hits the floor.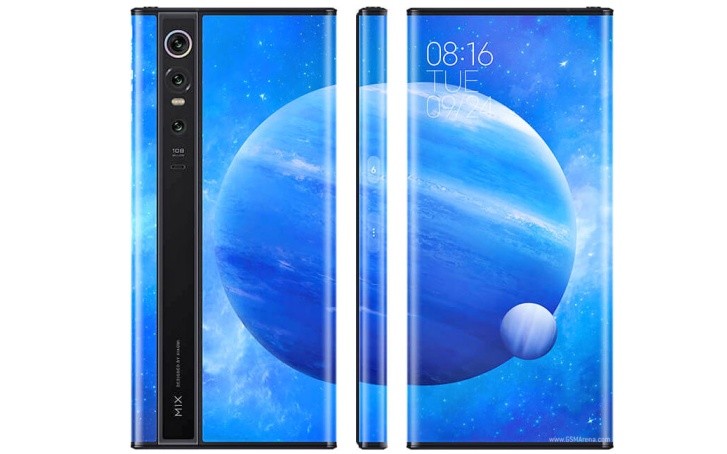 Without going into the $2,800/€2,500 asking price as this is a concept phone, we just don't see a real use case for a wrap-around screen phone at this point. It gets style points for sure and it's good to see something different once in a while but for now, we're just not sold on the form factor's real-world applicability.
Winner - Mi Note 10
Smartphone cameras are increasingly getting better and even though it came in the latter end of the year, the Mi Note 10 is arguably the most versatile shooter in the business. Apart from ushering in the first 108MP sensor, it's a great camera in varying scenarios in both day and night. The two telephoto modules are also pretty cool even though the 5MP module somehow upscale shots to 8MP.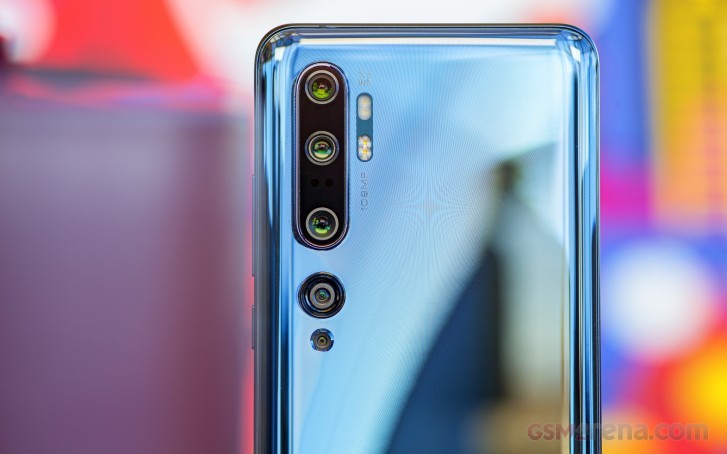 Elsewhere, the 5,260 mAh battery with decently fast 30W fast charging is another selling point. One of the few gripes that can be had are in the chipset department where Xiaomi chose to go with the midrange Snapdragon 730. It's no slouch and given the $500 price range, it's understandable why we didn't get a flagship SoC. As an overall package, the Mi Note 10 delivered on multiple fronts where only a handful of other phones did.
Loser - Mi A3
Dating back to 2017, Xiaomi's Mi A line has always been about offering a stock build of Android in an affordable package. With the Mi A3, Xiaomi yet again delivered on this promise but not without some major compromises.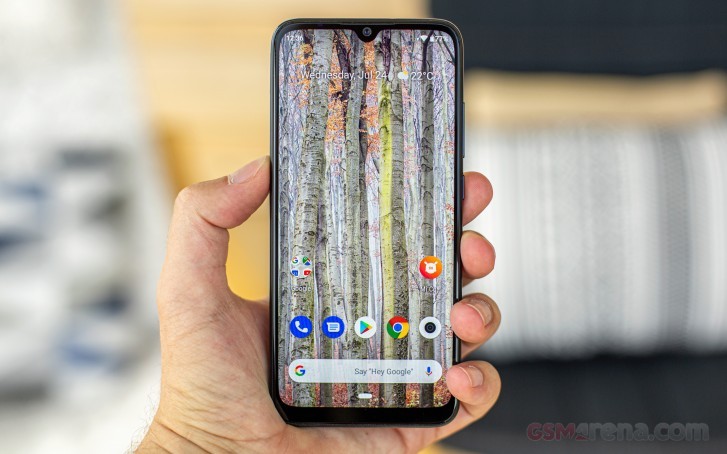 The big one comes in the display department. Simply put a 720p PenTile display in 2019 is not acceptable for a midrange device with all the excellent options on the market. It's still usable but we'd rather get a full 1080p and skimp out on the under-display fingerprint reader instead. The sunlight legibility was below average too and audio output was nothing to brag about either. As a whole, the Mi A3 feels like a missed mark for Xiaomi to finally deliver a worthy successor to the Mi A1.
Winner - Wearables
Xiaomi is much more than a smartphone company and its wearable division has been growing at significant rates the past few years. 2019 marked an especially strong outing for Xiaomi in the smart band category as the company consistently dominated the top spots in the market share department.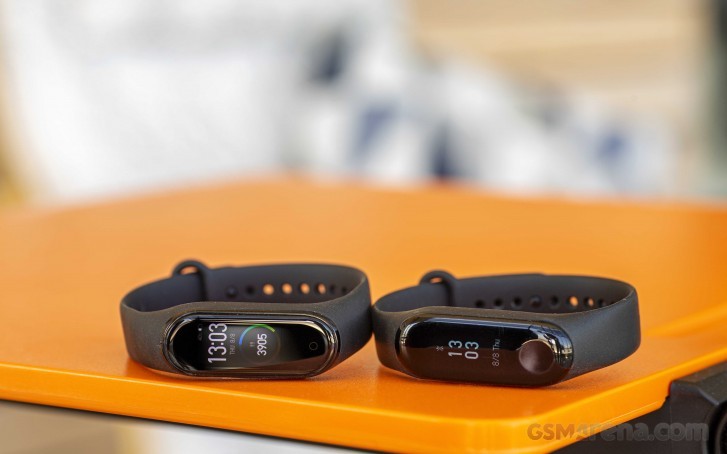 It's easy to see why when you look at trackers like the Mi Band 3 and 4 which are cheap, reliable and offer just the right amount of features.
Related
once again fully agreed , how old is my Mi Note 2 , it haves on that time already FHD+ screen and Filmed on 4K? I even think it was the first to have it , but not sure but to me it still Rocks above on the list and is still better than latest Phon...
I agree with You , but you know sometime peoples go collective for the same models and killed one other good model , i am still using my Mi note 2 , and i upgraded 2 times , from Android 6.0 to 7. and stuck now on 8.0 and they don't madder to bring i...
Popular articles
Popular devices
Electric Vehicles