Alcatel Idol 4s with Windows 10 will not be sold in Europe
Vlad, 03 November 2016
After many rumors and leaks, the Alcatel Idol 4s running Windows 10 Mobile was finally made official a couple of days ago. The smartphone pairs most of the specs of the Android-running Idol 4s with Microsoft's latest mobile operating system, resulting in an intriguing high-end package for fans of Windows 10 Mobile. It will be out in the US at T-Mobile on November 10, priced at $469 full retail.
But what if you're in Europe? Are you interested in this handset and wish you'd know when it's expected to hit that particular continent? If so, we have some bad news. It turns out that the Idol 4s with Windows is not intended to be sold in Europe. So it looks like it might stay a T-Mobile exclusive forever.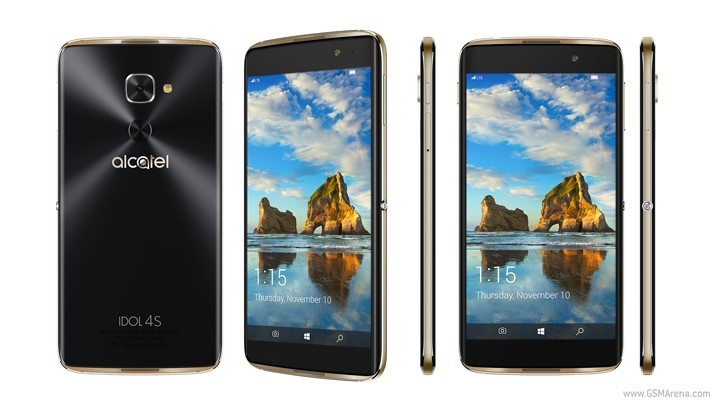 The news comes from Alcatel's arm in France, responding on Twitter to a question regarding availability in that country. The company says this product is only going to be sold in other regions. That's certainly a shame, as many fans of Windows phones are located in Europe, and this means they won't have access to the latest device running Windows 10. Hopefully Alcatel will reconsider, but for now this is the situation.
Related
Keep Talking man, keep talking and I hope viewers will understand. Meego and Sailfish has a bright light like a turtle if i can say. Fans and developers are the main platform for this to live. WP will i can be fairly say a good OS but no supp...
If they can bring an Sailfish device in Germany, with more of Nokia quality. I jump in. I waited for The first one to arrive here, when my n8 was aging and 808 pureview was nowhere to be found. but it never did, so i jumped windows wagon. I like the ...
Well technically Meego is back as Sailfish OS and it is slowly gaining momentum in the market. And as of the OS itself, it is way more smooth and lightweight than Windows 10 Mobile, iOS and Android. Right now the apps for Sailfish OS are quite limi...
Popular articles
Popular devices
Electric Vehicles