Alcatel Idol X+ review: 8-ball game
8-ball game
GSMArena team, 28 April 2014.
A nice 13MP camera
The Alcatel Idol X+ sports a 13MP camera on the back and a 2MP front-facer. The main cam has an LED flash to help along in low-light shots.
The interface is a custom job but it's pretty straightforward. Two columns trim the viewfinder: one for settings on the left and one for the virtual shutter on the right. You can also use the volume rocker to snap photos.
The flash is not really strong and even though flash photos come out looking quite naturally lit, the setting of the flash resembles more that of a fill light rather than that of a flash, which serves as a main source of light.
The Alcatel Idol X+ produced some nice looking photos. At 100% magnification, there seems to be a lot of luminance noise even in daytime shots but the overall level of resolved detail is pleasing. The level of luminance noise steadily increases as light gets low but resolved detail remains satisfactory even in darker settings.
At times, the camera struggled with the exposure in high contrast light conditions. One time it would be alright, then another time it would either capture the scene too bright or too dark and even using touch focus didn't help much. Quite frequently we had to use touch focus on an unrelated subject on in the scene just so the camera reads its tonal characteristics and provides a more balanced overall exposure.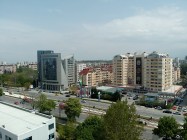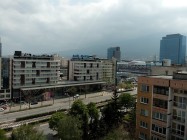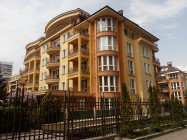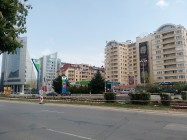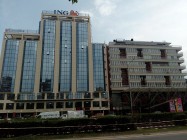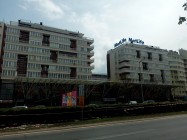 Alcatel Idol X+ camera samples
To take care of high contrast light conditions there is of course, a built-in HDR shooting mode. The results however are underwhelming. Indeed, the otherwise dark shadow open up quite a bit, but the highlights often end up blown out instead of being preserved. To make matters worse, the camera applies a heavy dosage of sharpening creating visible sharpening halos around subjects.
Interestingly though, in HDR mode, the camera produces not one, but two photos. The second one is closer to the photos that the camera would produce normally, but this one has the contrast dialed down (in a good way). More often than not we found that image to be a better pick than the normal photo or the HDR photo. So getting these images alone made it worthwhile to use the HDR mode.
Photo Quality Comparison
The Alcatel Idol X+ has plenty of smartphones to contend with in our Photo compare tool, which lets you see just how it fares against other 13MP shooters.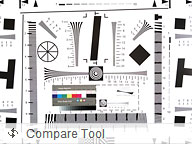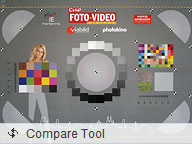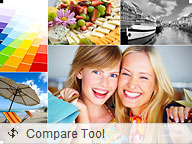 Alcatel Idol X+ in our Photo compare tool
Video camera hurt by outdated format
The camcorder is just a click on the mode toggle away. The 13MP camera can do 1080p video (called Superfine), while the front camera tops out at 720p (that one is called Fine - Alcatel obviously has a thing for naming resolution modes). The main camera can use the LED flash as a video light.
The Alcatel Idol X+ records videos in 3GP, which we hadn't seen in quite a while. It records video at 17Mbps and stereo audio at 129Kbps, but the 3GP codec is fairly dated and isn't the optimal format for fullHD video.
The Alcatel Idol X+ videos are not as good as the still camera results suggest. They come out smooth but lack the level of detail that we are used to see from flagship cameraphones. Still, they are not a letdown by all means and can serve their purpose just fine.
Here's a video sample so you can judge the video quality for yourself:
Video quality comparison
While the still camera had an advantage over the competition, the video camera shoots standard 1080p videos @ 30fps. See how it fares against the competition with our video quality comparison tool.
Finally last three days before I ordered for this(alcatel-onetouch-idol-x plus) phone though flippant. Com so dear's tell me something about this I do wrong & right plzzz gide me for this phone octacore is best & quad core is best
I am using this phone for 6 months. Very Good Phone and an excellent value for money. (my earlier phone was SONY Experia Z1 & I am Happy with that too). It would be much better if Alcatel can boost accessories ecosystem (especially in North Ind...
Pls give malaysian user the one touch idol xplus update 4.4 kitkat.