Alcatel One Touch Hero review: Compare notes
Compare notes
GSMArena team, 17 January 2014.
Disappointing 13MP camera
The Alcatel One Touch Hero sports a 13MP camera on the back and a 2MP front-facer. The main cam has an LED flash to help along in low-light shots.
The interface is a custom job but it's pretty straightforward. Two columns trim the viewfinder: one for settings on the left and one for the virtual shutter on the right. You can also use the volume rocker to snap photos.
The settings include four shooting modes: HDR, Panorama, Night and Sports, along with a Full screen option (which crops the viewfinder) and a Shutter sound toggle. The Advanced settings give you more control with geotagging, resolution (large, medium, small), self-timer and manual ISO and Exposure settings.
After you've snapped a few shots, you can swipe left to review them. You can then swipe up or down to discard the ones that didn't turn out so well.
Switching to the front-facing camera drops the Settings menu and replaces it with two options - Face beauty (which auto-enhances your selfies) and Expression. The latter makes a 2 x 2 collage of selfies in which you can make four different expressions. You can of course snap regular photos instead and go back to make a collage in the Gallery app.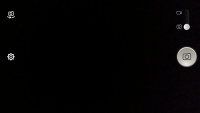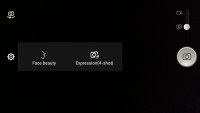 Different options for the front-facing camera
Despite the wholesome 13MP resolution, the actual results from the camera are not that great. Certainly not on the level of flagship 13MP shooters. For one, some photos have a noticeable blue/green tint, making the images cold. Color rendering in general isn't very accurate.
Another issue is the dynamic range, which quite often is short and you get blown out highlights and underexposed lowlights. The level of fine detail varies: can be excellent at times, but the noise reduction all too often tends to smear fine detail out. Our unit also seems to have a lens issue, making the left half of images even softer.





Alcatel One Touch Hero camera samples
Here's a macro shot too.
We tried the HDR feature to offset the narrow dynamic range and that helped a little - shadows improved and blown out highlights were less prominent. The problem with this mode is that it takes 5 seconds to capture a photo.
And here's a panorama we snapped with the One Touch Hero. The vertical resolution is a disappointing 500 pixels and exposure problems crop up once again, but the stitching is clean.


Panorama shot with the Alcatel One Touch Hero
Photo Quality Comparison
The Alcatel One Touch Hero has plenty of phablets to contend with in our Photo compare tool, but it has an advantage over them - most phablets in this size and price range pack 8MP cameras, while the Hero has a 13MP shooter.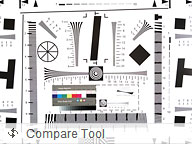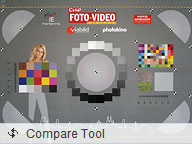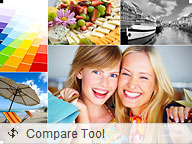 Alcatel One Touch Hero in our Photo compare tool
Video camera hurt by outdated format
The camcorder is just a click on the mode toggle away. The 13MP camera can do 1080p video (called Superfine), while the front camera tops out at 720p (that one is called Fine - Alcatel obviously has a thing for naming resolution modes). The main camera can use the LED flash as a video light.
The only other option available is whether or not the One Touch Hero should capture sound. There's no HDR mode for video recording, for example, a feature that has been gaining popularity recently.
The Alcatel One Touch Hero records videos in 3GP, which we hadn't seen in quite a while. On the upside it uses a pretty high bitrate of 22-23Mbps (an iPhone 5s or Galaxy S4 do around 17Mbps), but the downside is the poor codec used.
That high bitrate doesn't result in high quality 1080p video. There's noticeable aliasing and the overexposure issues from the still camera persist. The white balance is no longer cold, it actually has a slight yellow tint. At least videos play at a smooth framerate of 30fps.
Here's a video sample so you can judge the video quality for yourself:
Video quality comparison
While the still camera had an advantage over the competition, the video camera shoots standard 1080p videos @ 30fps.
Im looking for the LCD Display for this phone and i can't anywhere. Any leads where i can get the 6" 16M-color 1080p IPS LCD capacitive touchscreen. Please help
im not able to capture screen shot in my alcatel one touch hero 2 . how will i make can anyone pls advice. thnx in advance.
Alcaeel one touch star6010D