Alleged Huawei nova 5 cases and early render leak online
Victor, 11 May 2019
To be perfectly frank, we can't really say we enjoy the influx of new Huawei and Honor devices as of late. Granted, over-saturating every possible price segment across markets seems to be the norm of the day, especially the value segments and Huawei is far from the only offender. Plus, the tactic appears to be working, at least to some extent. So, we'll just have to cope wit the frantic pace.
We're only saying this since a fresh new leak has been brought to our attention, claiming to show cases as well as an early concept render for an upcoming Huawei nova 5. All the while, we are still waiting on an Y9 Prime, which we could have sworn looked identical to the Huawei P Smart Z. But seeing how the latter is now official, is clearly a different device. Our point here being that it is very easy to get confused in the sea that is new Huawei and Honor releases. And to make things worse, this new leak is very light on details.
Still, we'll give it the benefit of the doubt and try to extract some useful information. First off, looking at the camera cut-out on the rear of the cases it becomes quickly evident that this is not just a case for any existing recent Huawei or Honor device due to the unconventional small hole on the side. The early render we have places an LED flash there, which could very well be the case. As for the overall height of the camera module, the render has three cameras fitted, which is quite in line with 2019 trends. However, we can only be certain that the area is at least designed to house a pair of snapper. Three is more of an educated guess, mixed with wishful thinking at this point in time.
Speaking of guesswork, we managed to count a total of three round holes on the case, which probably works out to two for microphones and one for a 3.5mm audio jack. Also, it is kind of hard to make out due to the angle, but the original source does feature chatter about a microUSB port on the alleged nova 5. That would be a real bummer, but is also pretty unlikely, seeing how the nova 4 and 4e already have a Type-C port. Plus, the older USB doesn't really fit in particularly well with the other suggested bit of info on the nova 5 - 40 watt fast charging. That is on the same level as the Huawei P30 Pro flagship. Even the regular P30 only goes up to 22.5W, while the P30 lite and the aforementioned nova phones are only rated for 18W. So, 40W on a nova 5 - also pretty unlikely.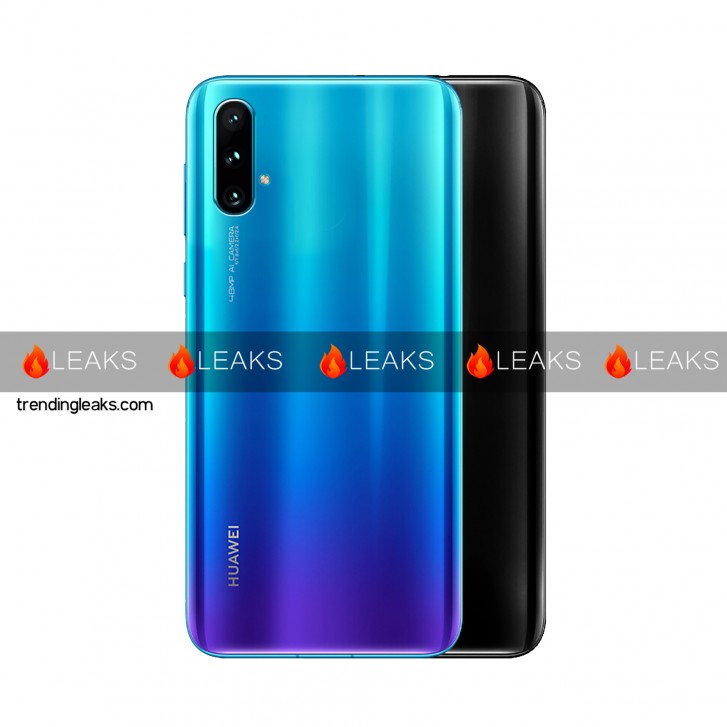 The source also mentions that the nova 5 will have a series 600 Snapdragon chipset. Huawei does have a history of using Qualcomm chips, despite having options of its own, like the Kirin 710, making this bit at least plausible. However, if that is the case, even the newest Snapdragon 665 only has Quick Charge 3 support, which would still mean a cap of only 18W for charging. But, we digress.
In any case, we will be keeping a close eye on the nova 5, just like we do with any leaks that come our way and keep you duly informed on the matter.
Related
This is too confusing, why snapdragon chipset and such fast charging? I honestly just hope that this phone can have a brand new Kirin 800 chipset or something, a 1080p amoled display, 4500 mah battery, 6.5 inch screen, 48mp camera, and a pop up self...
No hope since all the nova devises are over 6 inches.
Iam still hoping the screen is below 6"
Popular articles
Popular devices