Amazfit GTR 2 review
GSMArena team, 9 November 2020.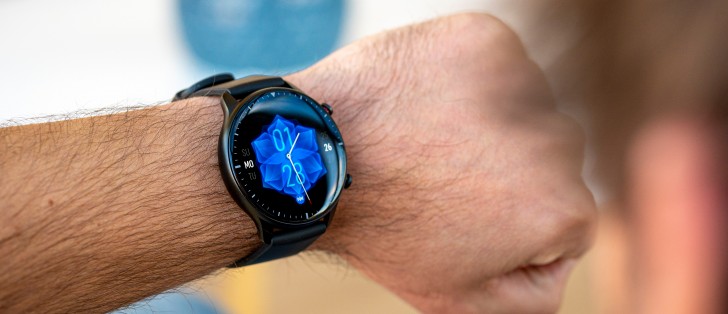 UI and built-in features
The GTR 2 operates with a custom OS just like Amazfit's other products. Huami is refining this OS and its various features with each new release, and we can safely say that things are a lot smoother now than they were originally back when the GTR was released. Not only that, but the UI is prettier all around.
We have a quick UI tour video for you to check out (no sound!):
We almost have to wonder whether the extra graphics fidelity is making a debut on the GTR 2 because of some noticeable bump up in chipset performance? Huami doesn't really share any particular hardware data on its smart wearables, but it's an unlikely coincidence that all of the animations across the UI of the GTR 2 looks a lot smoother than anything the original GTR can offer. The GTR 2 simply feels snappier and more responsive too.
Following the same train of thought, could the beefier chipset, potentially combined with the extra hardware, like the new PPG 2 module and the microphone, be behind some of the battery endurance hit that the GTR 2 has taken? It's one theory, at least.
Coming from the original GTR, another immediately apparent difference is the significantly decreased DPI and font size on the GTR 2. Compared to the original and the more recent T-Rex, the GTR 2 can fit a lot more content on a single screen. This is great for specific use cases, like reading longer text notification, but it does hurt legibility. You need to have fairly good eyesight to comfortably use the GTR 2.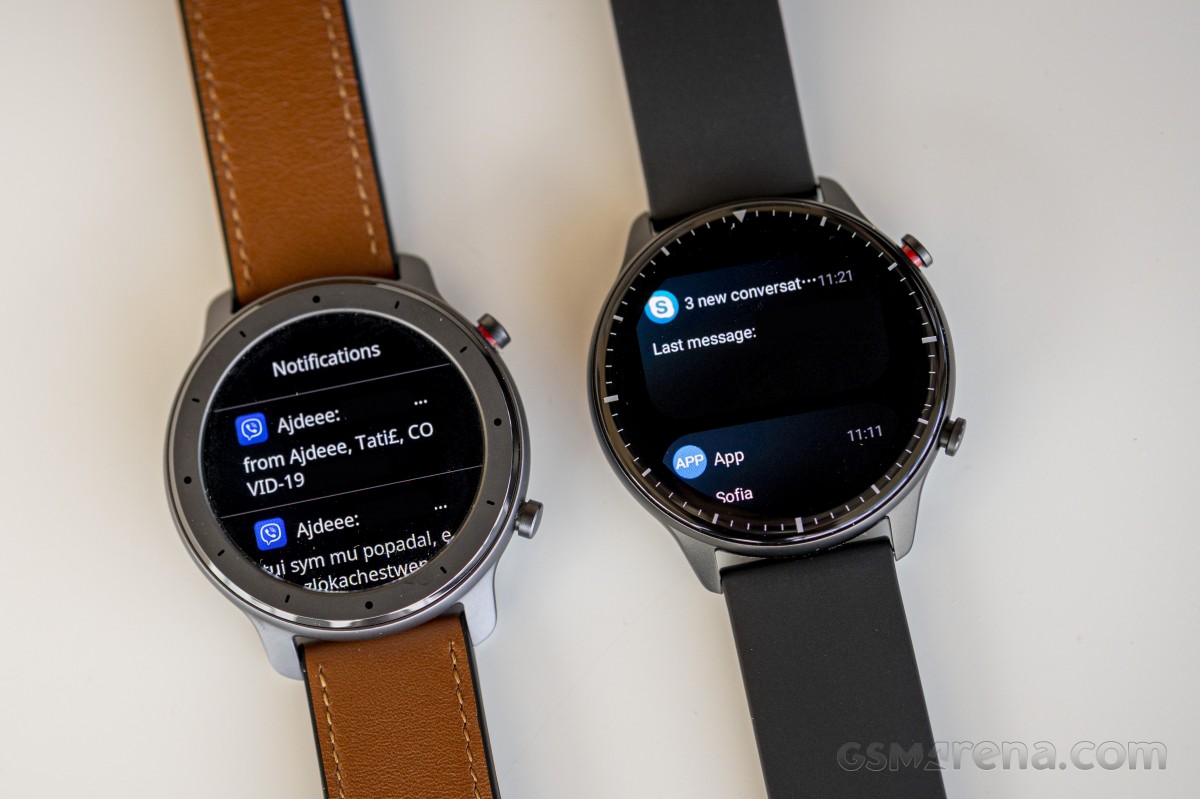 Amazfit GTR (left) vs. Amazfit GTR 2 (right)
Like we already mentioned on the previous page, buttons can only take you so far on the GTR 2, with swipes being the main navigation method. Generally, a swipe from left to right is a back gesture, taking you to the previous screen instead of pressing the top button, which just lands you straight to the watch face.
While we wait for Huami to implement the promised Amazon Alexa integration, there is still Offline voice control already up and running. It allows you to interact with many of the GTR2's features hands-free without requiring an active connection with your phone, the companion app, or the internet. All of the voice recognition is done on the GTR 2 itself, which is a rather impressive feat.
There is no trigger word for the Offline voice controls, like something you would expect with a typical smart assistant. Instead, listening for commands is tied to actions such as lifting your wrist or turning up the screen.
As for the things you can actually do with Offline voice control, there are nifty exhaustive and well-organized lists of all of the current commands, both in a menu on the GTR 2 itself and as part of the Zepp app.
You can check out a few of the available options in the screenshots. Generally, though, most major options on the GTR 2 can at least be opened via voice. And some features, like specific workouts, can be initiated without any physical interaction at all.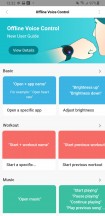 Offline voice control settings in Zepp app
Notifications work reliably and show up instantly on the watch. However, to get everything working correctly is a fairly involved process, requiring you to find a few security- and power-related features hidden in your phone's settings.
Once you get that done, the notification list on the GTR 2 is accessed by swiping up from the main watch face. This brings up a list of recent notifications.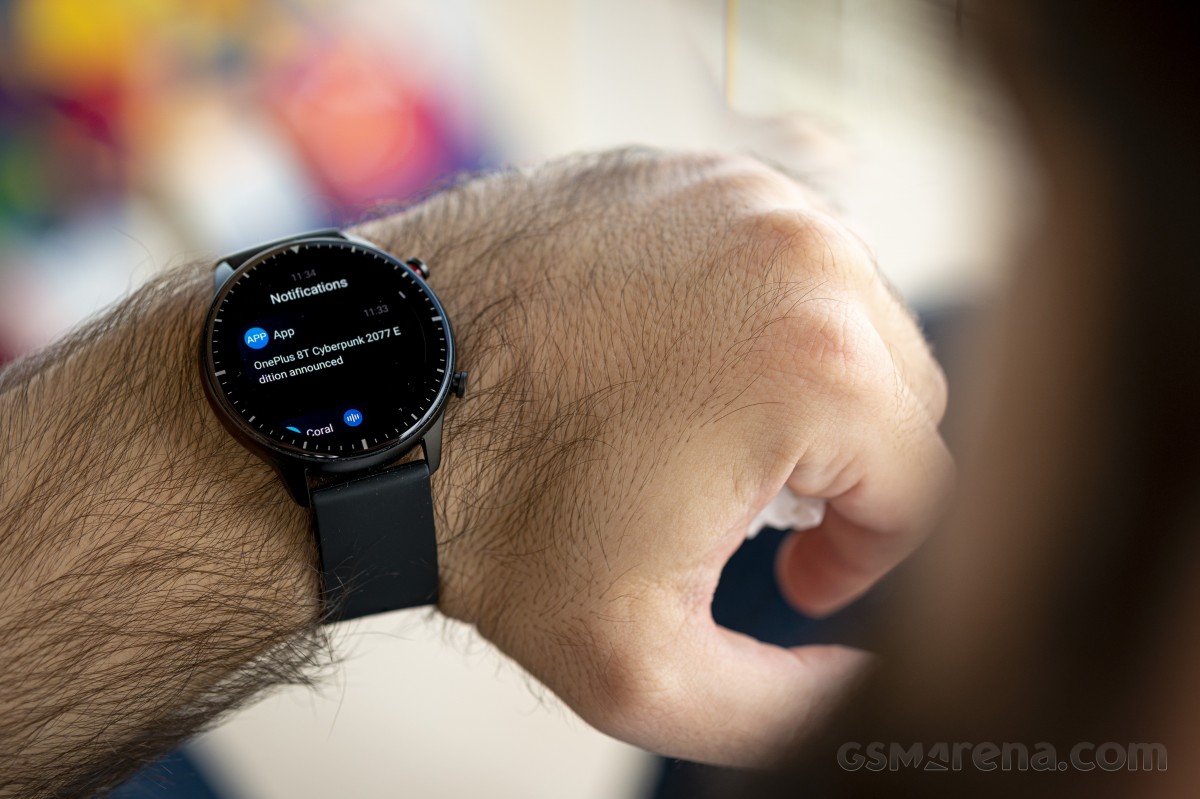 One thing worth noting is that, like all smart wearables, the GTR 2 can only handle notifications in one direction, so to say. To put it simply, due to the way notifications are captured and relayed to the watch, you don't get any fancy interactive on reply features for any of your notifications like you might on a proper smartwatch. There is no way to quickly shoot back a text reply or an emoji to an IM, for instance. If you find that vital to your needs, you definitely need to look at a full-featured smartwatch instead.
The Notifications UI here is significantly slicker than what is currently running on the original GTR and includes gradients, rounded corners, and small drop shadows.
Call functionality on the GTR 2 has a significant bump up in features compared to other Amazfit smart wearables. It's a great addition to have on a smart wearable on paper, but we have some notable issues with the way it is currently implemented on the Amazfit GTR 2.
For one, you can only receive calls on the watch, not place them. There isn't even a Phone shortcut anywhere in the wearable's UI, which is a very odd omission, since it's an easy feature to implement.
Also, for calls to work, the GTR 2 is paired through the phone's Bluetooth menu as a regular device. That means the GTR 2 communicates to the phone via a constant, active Bluetooth connection instead of the low-powered Bluetooth LE wasting battery on both sides.
Even if you can live with the extra power draw, the extra inconvenience comes from the default behavior of most Android phones when there is such an active Bluetooth audio connection. They automatically direct all calls through there. Hence, every time you want to make or take a regular call on your phone, you have to toggle off the GTR 2 as the preferred calling accessory.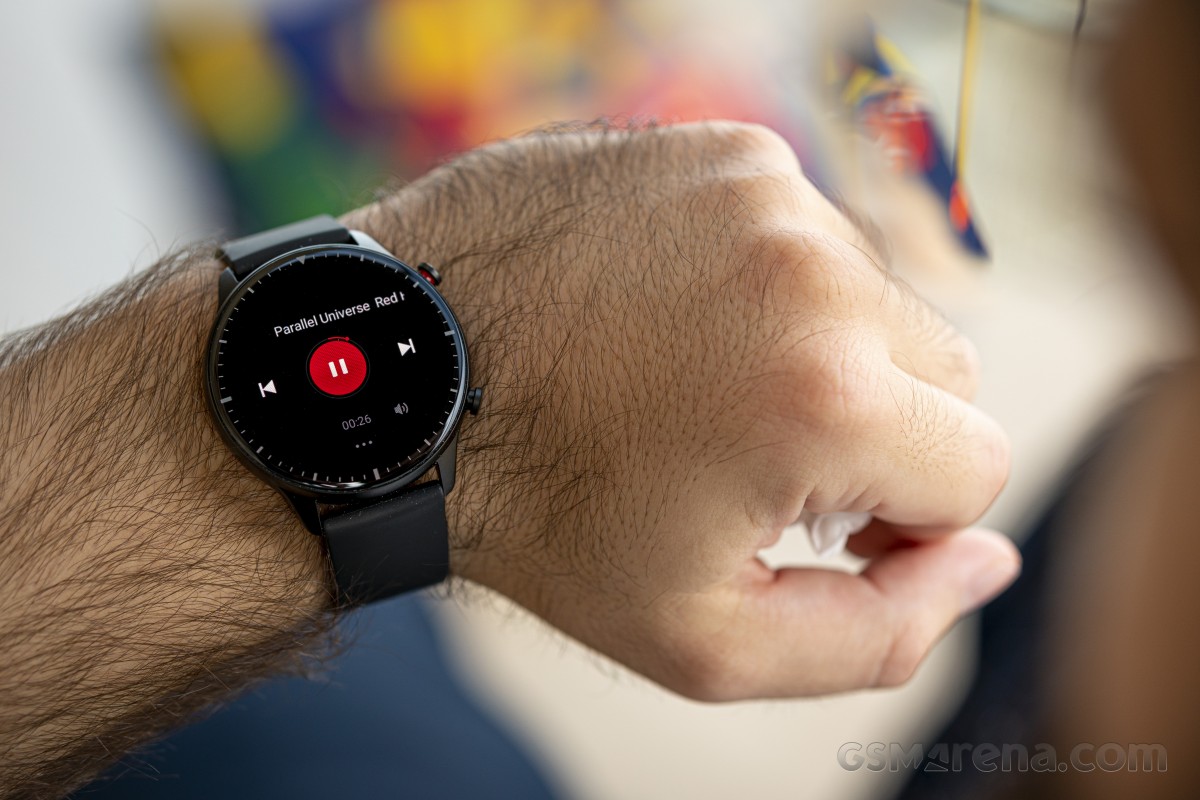 On top of the familiar Music remote control functionality that we have seen on many other smart wearables, the GTR 2 also has actual on-device music playback. This actually represents a notable shift in hardware mentality for Amazfit. The company's past smart wearables have typically been very limited in terms of onboard storage as a cost-saving measure. The GTR 3 actually has around 3GB of space on it, which is only meant to house MP3 music.
You can listen to music on the GTR 3's horrible speaker or you can connect a Bluetooth audio device like headphones or a speaker directly to the GTR 2 via Bluetooth.
This mostly covers the major and significant features on the GTR 2, but there are also quite a few smaller and familiar ones scattered all around its UI. Some have their own icons right in the main menu vertical carousel, while others are placed within a "Widgets" folder of sorts.
The Alarms feature is straight-forward, as you can expect. It is important no note, though, that alarm times can be added from the GTR 2 itself, without using the companion app.
Event reminders still need to be added from the Amazfit app. There is no synchronization offered with your regular phone calendar of choice. This feature probably won't see too many users.
Timer and Countdown are very straight-forward. The latter has a bunch of minute presets. You can also set a custom value of your own, all the way up to 23 hours and 59 minutes.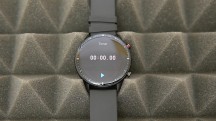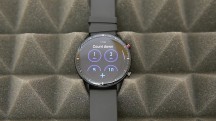 Timer and countdown on the GTR 2
Find my phone uses its own, custom ringtone to let your misplaced phone ring to help you find it.
The Compass feature shows info from the built-in magnetometer and also overlays extra GPS coordinates.
The so-called Barometric altimeter widget leverages the air pressure sensor inside the GTR 2 to give you both an air pressure and an altitude figure. The latter is also cross-referenced with GPS data, from the GTR 2's GPS module if you are outdoors and a lock is possible. If not, it is still great to have the barometric reading.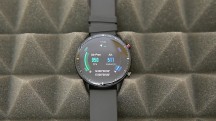 Barometric altimeter on the GTR 2
Finally, the Weather app is very straight-forward. It streams its data from the Zepp companion app and uses a preset location to poll a forecast.
The UI within the app on the GTR 2 is absolutely gorgeous, which is generally true for most UI elements across the proprietary Amazfit OS. The GTR 2 really brings a lot of visual refinement to the scene compared to its predecessors.
Activity and sleep tracking performance
The Amazfit GTR 2 has support for a total of 12 kinds of sports activities. These include: Outdoor running, Walking, Indoor cycling, Pool swimming, Elliptical, Open Water swimming, Climbing, Trial running, Treadmill, Skiing, Outdoor cycling, and finally Free training, for anything that doesn't quite fit it the other categories.
The internal GPS module of the watch is used automatically for the outdoor portion of the activities. That is probably the part we can most easily verify in terms of accuracy and performance and we have to say, we are rather impressed with the GPS precision.
Getting a GPS location lock with a recent A-GPS data sync through the watch rarely takes more than 30 seconds, which is about on par with other Amazfit smart wearables, we have tested and perfectly reasonable for such a small device. In fact, the great GPS performance on the GTR 2 hardly comes as a surprise altogether, seeing how its just in keeping with the impressive showing by other Amazfit wearables.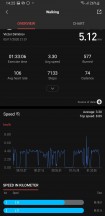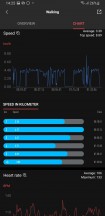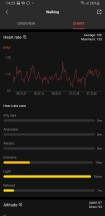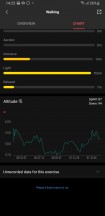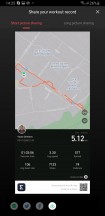 Activity metrics breakdown and sharing
In terms of other metrics and statistics, Amazfit pull out all of the stops. Visually, everything looks really, really great. As far as accuracy of all of the displayed data goes, we still have our reservations for certain metrics. Many of these are calculated and estimated. But that's about as good as you can expect from casual tracking hardware. Plus, probably more than plenty for most users. Of course, the excellent and flexible sharing feature is present. Great for social media, if you are into that.
Sleep tracking is very hard to verify or cross-reference in any meaningful way. Still, we can attest that the GTR 2 mostly got the fall-asleep and wake-up times correctly. Huami has been hammering-out the kinks in these particular algorithms for a few years now, so we can only assume the stats are at least mostly trustworthy. Whether or not the actual sleep pattern data is of any practical use, though, is a whole other discussion.
Same problem...I bought it specifically so I can listen to music while running without having to take my phone with me. Such a disappointment - the music skips like crazy...probably a bluetooth connection issue. Is there a solution?
I bought Amazfit GTR2 about 2 months ago. A few days ago , after connecting the watch to the charger and removing it, it had a problem and got stuck on the boot and bootlooping.same times when i connect watch to change system up but after 5 min re...
Nice cool watch specially battery 🔋 is suburb one thing is missing always on display is not like samsung watch 3 and active 2 this watch have beautiful Amold display when its goes AOD only two nidels showing not complete watch face like samsung watc...