Amazon Music HD now available to all Amazon Music Unlimited users
Michail, 17 May 2021
Amazon has discounted its Music HD streaming service to as low as $8/€8 for Prime members and $10/€10 for non-Prime users. Amazon Music Unlimited subscribers will get the added HD streaming capabilities free of charge. The move is an obvious jab at Apple Music's new high-quality lossless audio support coming later this month.

Amazon Music HD launched back in 2019 with prices ranging from $13 for Prime users and $15 for everyone else. The service offers 70 million songs in lossless audio with CD or above playback quality. There's HD and Ultra HD streaming options with the former outputting audio at up to 850 kbps while the latter ups the quality to 3730 kbps. Amazon Music Family plans are eligible for free Music HD.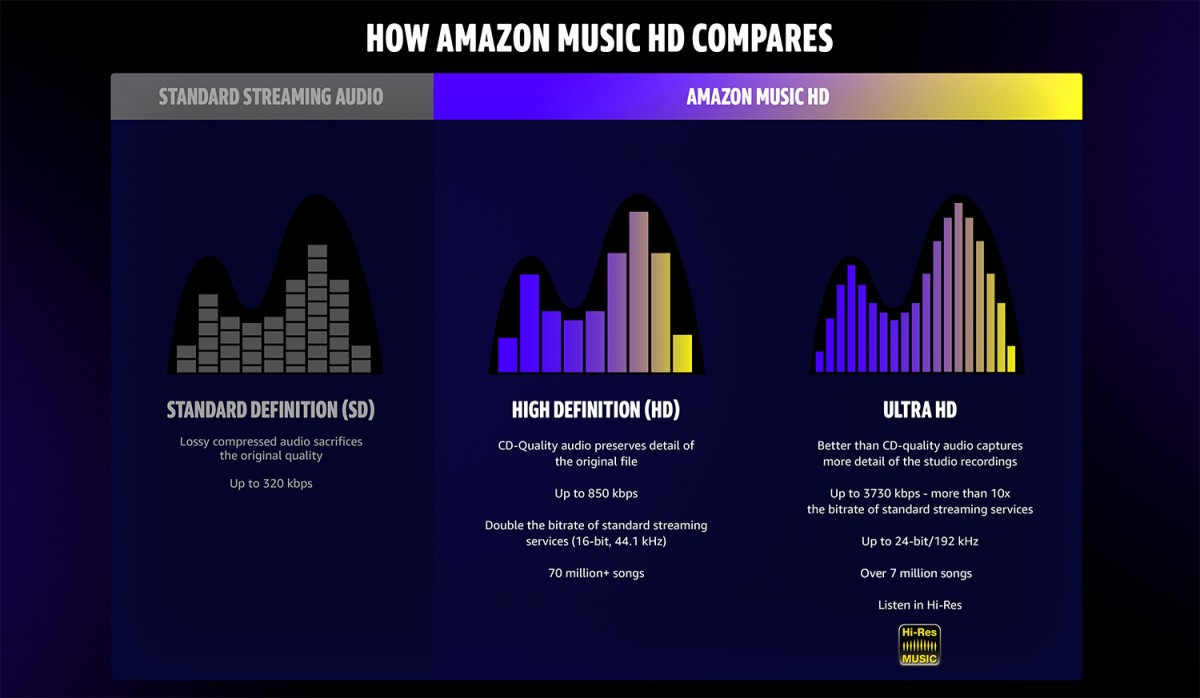 Spotify is notably also preparing its own HiFi service which is due to launch later this year. Tidal was the first music streaming service to launch with HiFi capabilities though at a premium of $20/€20 which hasn't changed to this day.
Related
Can I use it on iPad,I got prime membership and a headphone jack, how to enable it and how does it work can someone please explain.
That's for the default audio driver. HiRes audio drivers can utilize higher bit depths and sampling rates if the hardware supports it. You can also always just output to an external DAC.
Popular articles
Popular devices
Electric Vehicles