Android 8.1 Developer Preview is now available for Pixels and Nexuses
Vlad, 25 October 2017
As hinted at during the introduction of the Pixel Visual Core custom SoC, Android 8.1 is a thing. And from today it's not in the "coming soon" aisle anymore. Google has launched the first Developer Preview for Android 8.1, which is now available for the following supported devices: Nexus 6P, Nexus 5X, Pixel, Pixel XL, Pixel 2, Pixel 2 XL, and Pixel C.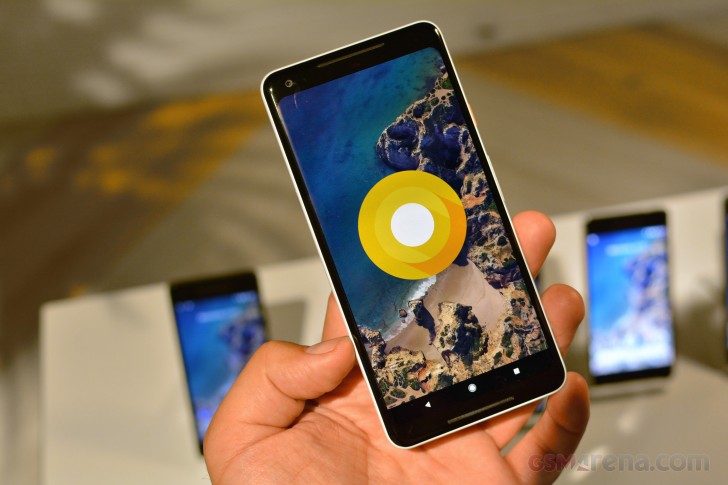 Download
To get it, you can enroll one of those in the Android Beta Program and then wait for an over-the-air update which will install 8.1. Or you can manually flash a system image if you're into that kind of thing.
This is one of two Developer Preview builds that will be released for Android 8.1, with the next one expected to hit in late November. The finalized 8.1 software is going to arrive at some point in December.
The current build is considered of beta quality (unlike the Android 8.0 DP1), and it ships with the final APIs (which is important if you're a developer).
What's new
Most of the things that are new here will not excite any normal consumer, with the notable exception of the activation of the aforementioned Pixel Visual Core in the Pixel 2 and Pixel 2 XL. A new Neural networks API is baked in, for example, providing hardware acceleration of on-device machine learning.
Apps can only make a notification alert sound once per second, improved targeting for low-RAM devices is built-in, and the Autofill framework gets support for custom descriptions that let developers mask credit card numbers, and only show the last four digits.
The new WallpaperColors API lets developers manage wallpaper colors (what else?), while Programmatic Safe Browsing Actions will allow apps to detect when a WebView instance attempts to navigate to a website that Google has classified as a known threat. Finally, the FingerprintManager class has two new error codes, for what it's worth.
Related
Anonymous
26 Oct 2017
sSU
picture in picture mode
Anonymous
25 Oct 2017
0xI
And what difference would 8.0 make for you? None.
Popular articles
Popular devices
Electric Vehicles