Android app developers can sign up for Google Play Store's User Choice Billing
Enrique, 03 September 2022
Google has launched a new pilot that would let Android app developers accept payments using their own billing systems. Developers around the world can now sign up for the program called "User Choice Billing" and it would let customers choose between being billed via Google Play or through the app's system of choice. Spotify was the first partner announced for User Choice Billing.
With the program, developers of non-gaming Android apps can register to offer an alternative billing method, so they don't need to always use Google Play billing. The alternative billing method needs to comply with payment information security standards PCI-DSS, there must be customer support available to customers for that billing method, and they must notify Google of any changed to app enrollment preferences.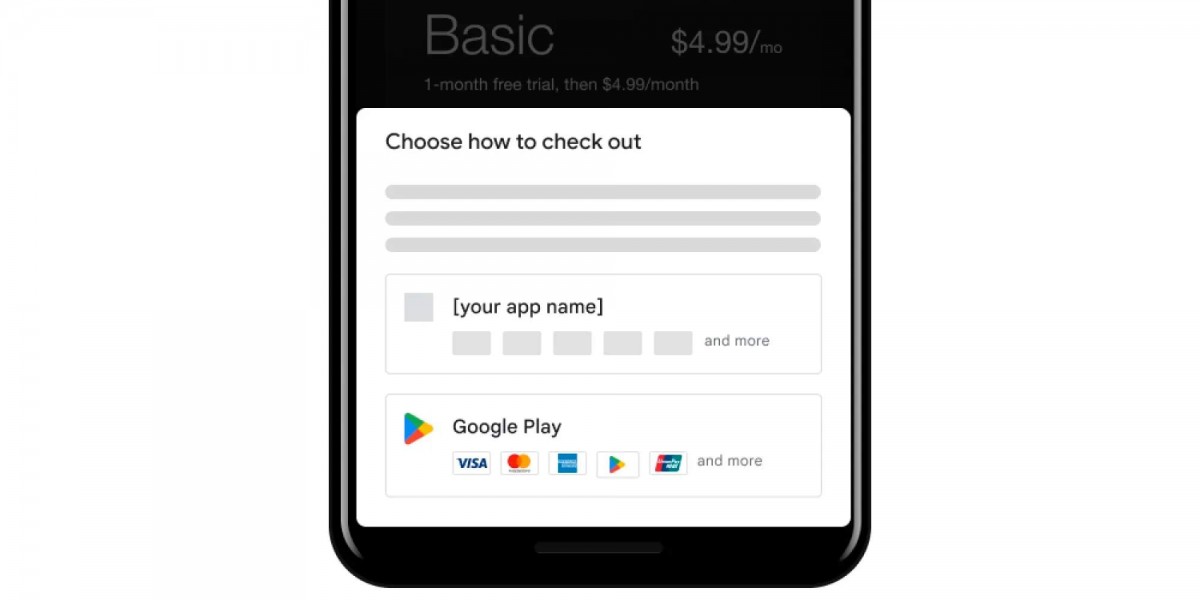 If customers choose to use the alternative payment method, developers will still be on the hook for service fees, which are discounted by 4%if the alternative payment method is chosen. Google justifies the fees collected are needed to support "continued investments across Android and Google Play".
The pilot will be tested in Australia, India, Indonesia, Japan, and EAA which includes Austria, Belgium, Bulgaria, Croatia, Repiblic of Cyprus, Czech Republic, Denmark, Estonia, Finland, France, Germany, Greece, Hungary, Iceland, Ireland, Italy, Latvia, Liechtenstein, Lithuania, Luxembourg, Malta, Netherlands, Norway, Poland, Portugal, Romania, Slovakia, Spain, and Sweden.
User Choice Billing was introduced after both Apple and Google were accused of anti-competitive behavior regarding App Store collection fees. South Korea's government enacted new laws that required Apple and Google to offer alternate payment systems.
Related
Anonymous
03 Nov 2022
0Uc
Touched it. Hated it.
There are myriads of app development company or agencies out there, vying to get your attention. There are so many factors that need to be considered as you choose the app development company, as you face severe issues, right from the initiation of t...
Sir or mam one dowt, how to creat the new app and app development that creation what coding languages use how to learn
Popular articles
Popular devices
Electric Vehicles