AppGallery review: Can new Huawei and Honor phones work without Google?
Peter, 15 March 2020
Introduction
Huawei lost access to Google Mobile Services (GMS) in May of last year, but that hasn't stopped the company from launching new devices. To ensure its phones have an uninterrupted supply of apps, the company is now pushing its own app store - called Huawei AppGallery.
Huawei has announced it has a new strategy in place to put the AppGallery on the mobile app store map. The company has been pretty aggressive in bringing in developers, going as far as offering perks like 100% revenue share. Huawei will also be focusing on getting local apps on board for its key markets instead of the big names and we can see how this can pay off.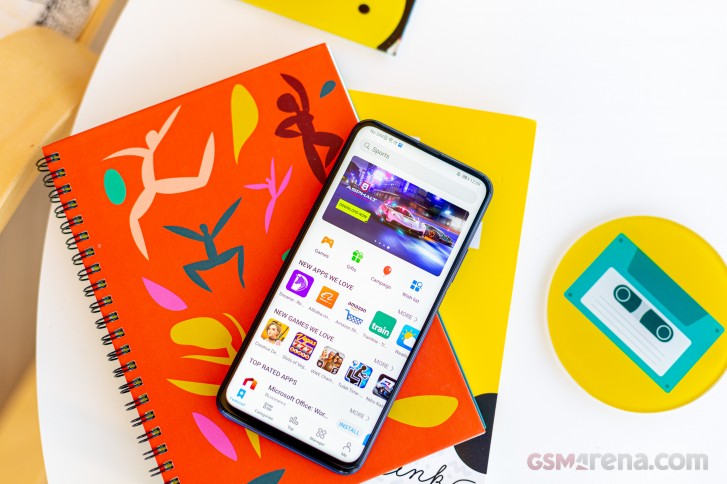 With the launches of midrange phones like the Huawei P40 Lite (Nova 7i) and the Honor 9X Pro, consumer on all markets outside of China will now have access to affordable Google-less phones, and the severity of the limitations imposed by the lack of GMS may be an important consideration for many.
So we decided to take a look at how life is without GMS and how easy it is to get your favorite Messaging, Social, Video and Audio streaming and Maps apps to work.
How do you get apps on a Google-less phone?
Our first impression was that things are definitely looking up compared to our previous look at this. Spotify is already available, as is TikTok, so you won't lack entertainment. There's a great selection of navigation apps, be it in-car navigation or for using public transport, you can even call a Lyft or an Uber just fine. The Productivity section is well-stocked too.
Where the Huawei AppGallery is still rather lacking is in the messaging and video streaming categories. But since Huawei doesn't insist that you use AppGallery, the Amazon Appstore is welcome on the platform, so that will help fill in any gaps.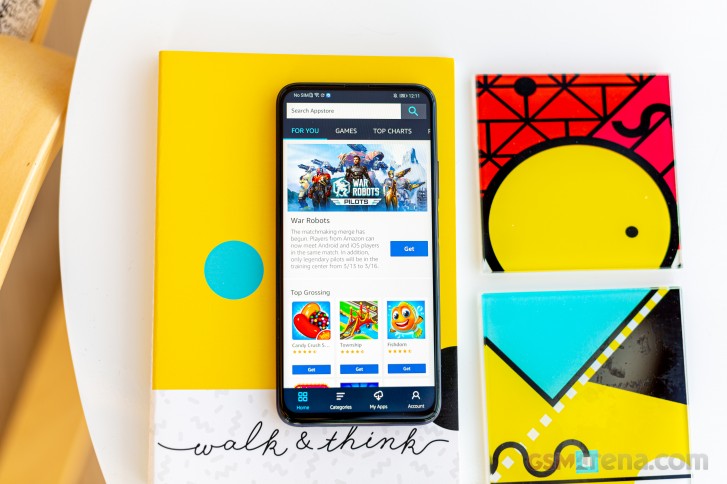 For this test, we first tried using AppGallery to source as many apps from our list as possible.
Next, we resorted to the Amazon Appstore which was our second source of apps when we couldn't find something on the AppGallery. Those two stores are trustworthy, and we were sure than any app we installed from there would work properly without GMS.
If you insist on simply having your set of favorite apps on the phone and not much else, you can directly transfer them from your old phone. Huawei recommends that you use Huawei's own Phone Clone app. It will transfer most of your apps and your old phone doesn't have to be a Huawei phone. Google apps can't be transferred, of course, as well as some mobile banking apps, but most applications can be carried over to your new phone just fine.
While Phone Clone works okay the first time you set up the device, we can't expect the average user to install an app on their old phone and transfer it every time they want to try something new or when they'd like to update an installed app.
So this is where our third app repository comes in. APKPure will allow you to keep up-to-date all the apps that Phone Clone has transferred and that's an important consideration.
Not only that, but you can also download new apps from APKPure - ones that you can't find on the AppGallery or the Amazon AppStore. The apps on APKPure, however, are not verified to work without the Google Services Framework installed on the phone so it will take some experimenting on what works and what doesn't.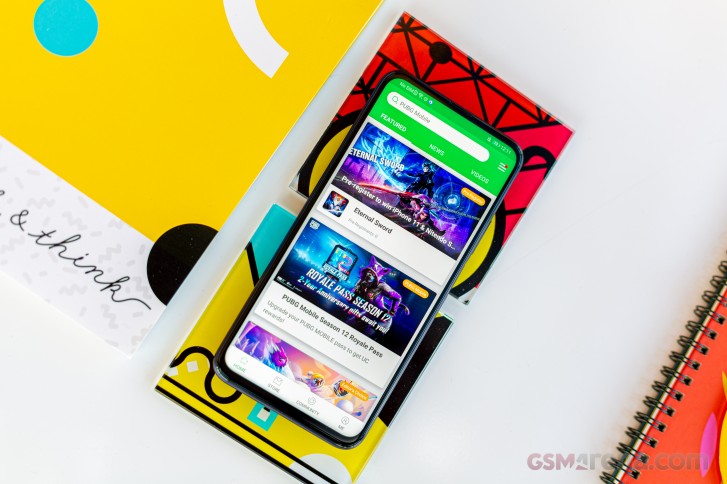 Finally, if you are really after a particular app that can't be found on any of these places - the App Gallery, Amazon AppStore, APKPure, or on your old phone, you can just look for the APK installation file online. Some devs offer their apps for direct download on their website or you can find the app on any of the online APK download repositories. But again, you'd have to download manually all future versions to keep the app up-to-date and you can never be sure whether someone hasn't modified the APK you are downloading to include some malicious code.
Update 15 April: Huawei has introduced a new app aimed at helping you find apps across several app repositories. It's called AppSearch and it's an meta app search engine. It's still in beta so it's not even available in all regions but you can find a download link on this dedicated page set up by Huawei Germany.
In its current form, it lets you browse through categories and sort apps by popularity. Huawei has also prepared lists of popular apps tailored to individual countries.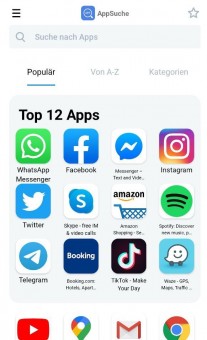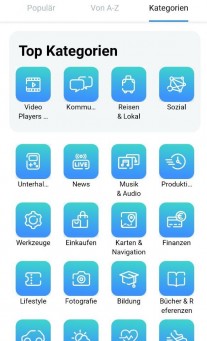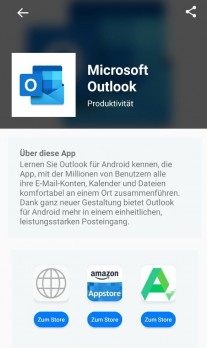 Huawei AppSearch looks through third-party app stores to find the app you want
Say you can't find Discord in the AppGallery. AppSearch will find it on the Amazon App Store and offer a link to that. The app itself has no direct download buttons, which adds an extra step in the process, but also gives you a piece of minid - you don't have to wonder where the APK is coming from like you do with APK Pure. Also, you get recommendations for similar apps (other messaging apps in this example), so you can explore the possibilities.
You can download AppSearch through the AppGallery if you reside in any of the supported regions.
The situation with the most popular apps
We felt it was important to keep things simple so that our findings are relevant to the average consumer. So we aren't going to dive into custom ROMs or sideloading Google Services or installing any tweaked apps. Also, we only relied on the official apps for stuff such as social networks as sharing login info with third-party clients is never a good idea.
So let's see how easy (or hard) it is to find and install the most popular apps on our test Huawei phone and how well they work after they are installed.
Social networks
AppGallery: TikTok is available, of course, and offers short bursts of entertainment. Surprisingly, we also found Pinterest inside the AppGallery, so you can continue discovering cool new things. However, while you can always use the websites of other social networks, we preferred apps (they handle things like notifications better than the web versions).
Amazon Appstore: Facebook and Amazon seem to get along. The Facebook app and its lite version are both available, as is Instagram.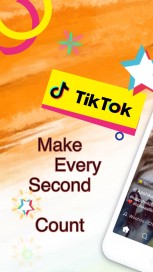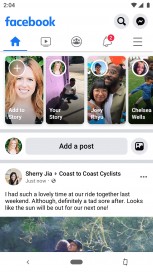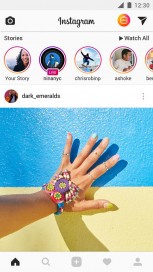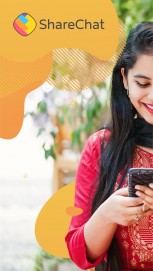 TikTok • Facebook • Instagram • ShareChat
APKPure: Twitter installed and worked correctly. Also, Helo and ShareChat (which are popular in India) worked without any issues. However, Snapchat refused to launch without GMS.
P.S. The Facebook APK is available for direct download from Facebook's website, too.
Productivity
AppGallery: Microsoft Office is available, which is usually all you need for handling work documents. There's also WPS Office if you want an alternative. OneNote is available to help you organize.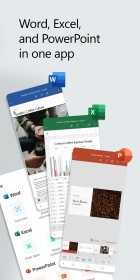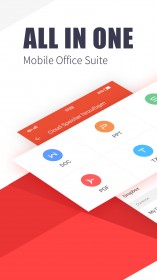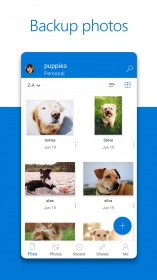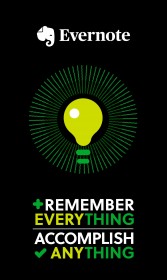 Microsoft Office • WPS Office • OneDrive • Evernote
Amazon Appstore: OneDrive and Dropbox weren't available in the AppGallery, but you can download them from Amazon if you need a system to sync files with your PC. Evernote is also available if you use that instead of OneNote.
APKPure: We didn't find a password manager on our preferred stores, but you can find 1Password on APKPure.
Maps and GPS navigation
AppGallery: 'Here Maps' has always been one of the best free navigation apps (ever since the Navteq days). It offers free voice-guided navigation and you can easily download maps for offline use. There is also Sygic but Bing Maps is not available. Uber and Lyft work just fine if you want to hail a ride, Moovit will guide you through public transport just fine, too.
We think this is one of the most complete categories. If you're okay with non-Google navigation, there are plenty of options.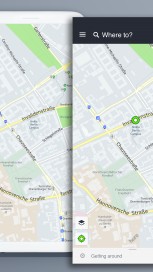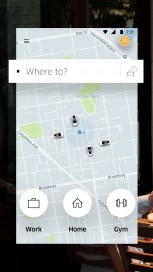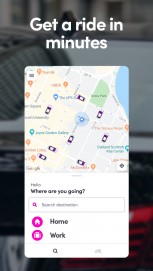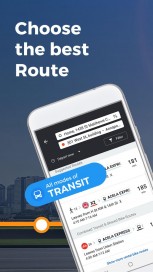 Here Maps (WeGo) • Uber • Lyft • Moovit
Still, some additional services (e.g. Taxi apps) will not work. For instance, Transit and Ola Cabs refused to launch without GMS. We managed to install Waze, but since it uses Google Maps as its base, it failed to work.
Music streaming
AppGallery: Spotify, Deezer and Tidal are available, giving you pretty wide selection of services. JioSaavn is available to subscribers in India. Beware of the fake Shazam, however..
Amazon Appstore: Amazon Music works just fine, no surprises here. If you're already invested in the Amazon multimedia empire, you might not even notice the absence of GMS. For song recognition and lyrics, there's MusixMatch.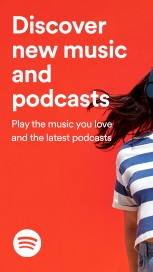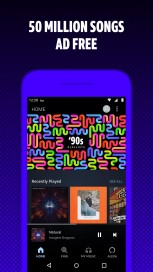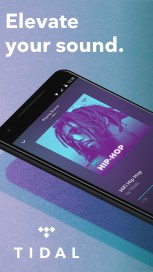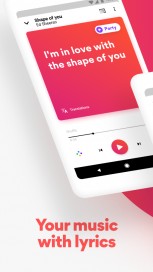 Spotify • Amazon Music • Tidal • MusixMatch
APKPure: Shazam and SoundHound are available if you prefer them over MusixMatch. iHeartRadio installs and works (it's only available in Canada, Australia, New Zealand, and the US, however). SoundCloud refused to work without GMS.
Web browser: You can sign into YouTube Music, but the audio pauses as soon as you switch from the browser to another app. It will keep playing if you keep it open in split-screen mode, but that's not ideal. We managed to install the YouTube Music app itself, however, it requires GMS to sign you in to your account so that's obviously a no-go.
Fitness
AppGallery: If you have a Huawei or Honor smartwatch or band, you'll be covered with Huawei Health. Garmin and Fitbit devices are supported too, as is Strava. So Fitness apps seem to be one of the strong categories for Huawei's AppGallery.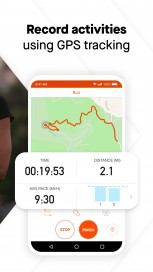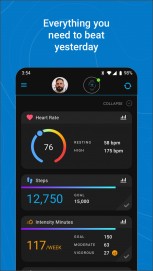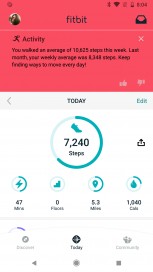 Strava • Garmin Connect • Fitbit • Mi Fit
Phone Clone: Mi Fit isn't available in the AppGallery. However, we successfully transferred it with Huawei's Phone Clone app (off a non-Huawei phone). You can also use APKPure to install it (and you'll need it for future updates).
Messaging
AppGallery: Here's you will find WeChat and QQ, but also Viber and Telegram. Helo and ShareChat are available for India, JioCall works just fine (if you are a Jio subscriber, naturally).
Amazon Appstore: As we said, Facebook and Amazon are 'best friends', so you can find the Messenger app there. We didn't see Messenger Lite, however, so instead, we pulled it from APKPure. Skype is also available on the Amazon Appstore.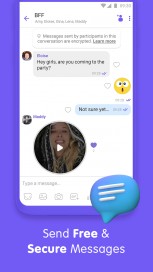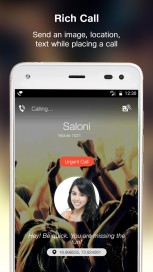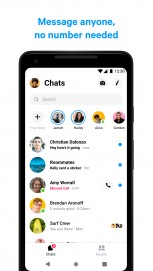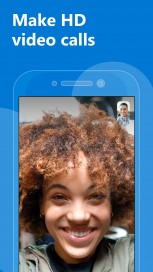 Viber • JioCall • Facebook Messenger • Skype
APKPure: Messenger Lite we already mentioned. And we know many workplaces in the tech industry have switched to Slack, you can rest assured that works too.
Video streaming
AppGallery: Not technically the Gallery itself, but part of the same package is the Huawei Video app. There are some Hollywood movies here, but when we tried watching Angel Has Fallen we were presented with a region restriction error so your mileage may vary. You'll have better luck with a local service, e.g. India's JioTV and Hotstar are available. We found Plex on the AppGallery but for some reason, it was not available on all phones. So if you don't see it, you can find it on the Amazon Appstore or APKPure. It works just fine.
Amazon: Amazon Prime Video works great, again no surprises here. Amazon doesn't believe in hosting competing streaming services, however, so that's all there is.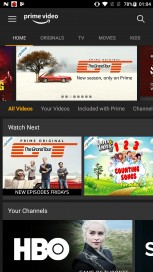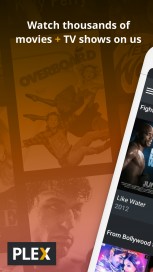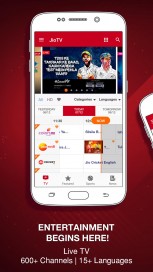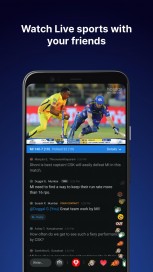 Amazon Prime Video • PLEX • JioTV • Hotstar
APKPure: Disney+ and Hulu can also be installed, but those two are quite heavily region-locked for the moment so we couldn't try them.
Web browser: YouTube works quite well in the browser, you can even watch 4K videos. You do lose the Cast option, however. Our readers suggested a nice YouTube alternative on the F-Droid app repository - it's called NewPipe. We're sure there are other third-party options, too.
P.S. Netflix, HBO Go and HBO Now refused to launch without GMS on the Mate 30 Pro and the Honor 9X Pro and that's too bad. We had better luck with Netflix on the P40 Lite which was quite surprising. It appears this phone supports the necessary Widevine L3 unlike the other two. L3 means no HD content, unfortunately, but at least it's something.
Conclusion
Life without GMS is possible, but you'll be better off installing the Amazon Appstore as soon as you set up your new Huawei phone. It plugged several major holes in messaging, social and entertainment and it's an app store we'd trust even with paid software.
Phone Clone is a great option if you want to hit the ground running. The AppGallery will make sure to keep updated those apps that are available there, whereas APKPure can take care of the rest.
Of course, APKPure has its limitations, too, because it only handles free apps but that's okay.
The bigger issue that will be impossible to overcome for the average user is that some apps just won't work - these are the ones that are based off Google services such as GMaps. There are alternative apps to pretty much everything, of course, but if that's not possible for you (e.g. you have existing subscriptions), then there is not a lot you can do.
More knowledgeable users might be able to get around that dependency on the Google services but that would require even more tinkering. You can look into the microG Project - the XDA-approved open-source framework for getting apps designed for Google Play Services to run on phones that don't have them. But this goes beyond the scope of this review as it's unlikely that the average user will go that route.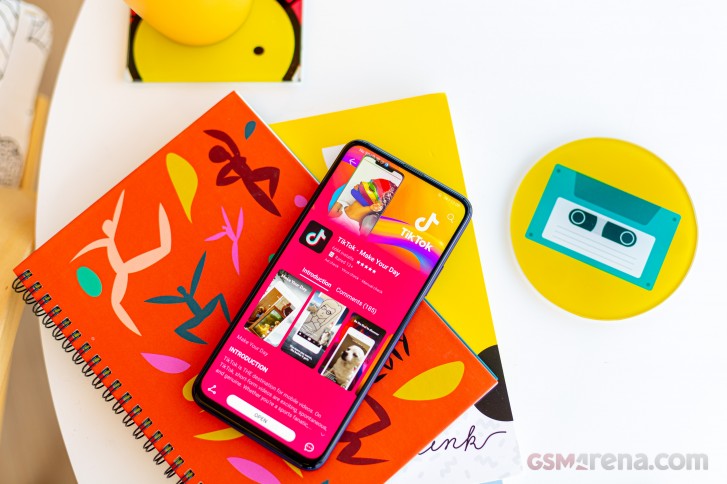 So to wrap things up, AppGallery is still quite new - it's not even been a year since the trade war started. The poor app selection was one of the things that sunk Windows Phone, but Huawei is determined to avoid that destiny. There is still a long way to go before we can recommend a Huawei or Honor device without asking "well, can you live without App X?", but for those of you who know what you're getting into - yes, it is possible to live without GMS.
However, this also means that Huawei phones in the foreseeable future will be attractive either to power users who won't mind juggling several sources of apps or to basic users who simply wouldn't care about the somewhat limited app selection. So the company's smartphone strategy should probably be adjusted accordingly, at least until the situation changes.
If you are interested in trying out AppGallery on your non-Huawei phone, you can download it directly.
Related
Why was it banned from Google Services? I was enjoying your convo until you made this comment. The ban is more political; it has nothing to do with integrity if that is what you mean. Someone made a comment above that he has become a pawn ...
well, alternatives are always available on the internet world, just search through the internet and you get the answer you want (sometime you need to search harder though).
Popular articles
Popular devices
Electric Vehicles