Apple finally acknowledges lower-than-expected iPhone sales
Enrique, 02 January 2019
Today, Apple released an open letter to investors revising its guidance for Q1 of this year. The "guidance" is the information a company provides as a way to predict its future earnings. This is a rare occurrence, especially for a company with a status as grand as Apple.
Essentially, Apple is lowering its guidance (expected revenue) for the first quarter of 2019 from (previously) between $89 billion and $93 billion down to $84 billion. This is compared to Apple's reported $88.3 billion in revenue for Q1 of 2018. The full letter can be found at the Source link below but here is the key takeaway regarding weaker iPhone sales.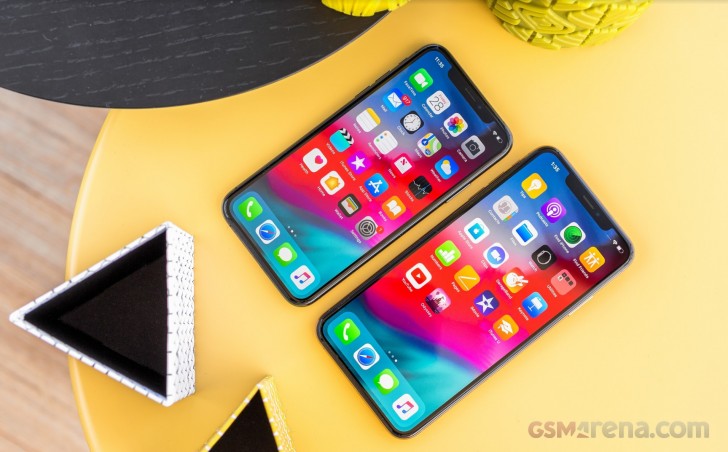 iPhone XS and XS Max starting at $999 and $1,099
Lower than anticipated iPhone revenue, primarily in Greater China, accounts for all of our revenue shortfall to our guidance and for much more than our entire year-over-year revenue decline. In fact, categories outside of iPhone (Services, Mac, iPad, wearables/Home/Accessories) combined to grow almost 19 percent year-over-year.
While Greater China and other emerging markets accounted for the vast majority of the year-over-year iPhone revenue decline, in some developed markets, iPhone upgrades also were not as strong as we thought they would be. While macroeconomic challenges in some markets were a key contributor to this trend, we believe there are other factors broadly impacting our iPhone performance, including consumers adapting to a world with fewer carrier subsidies, US dollar strength-related price increases, and some customers taking advantage of significantly reduced pricing for iPhone battery replacements.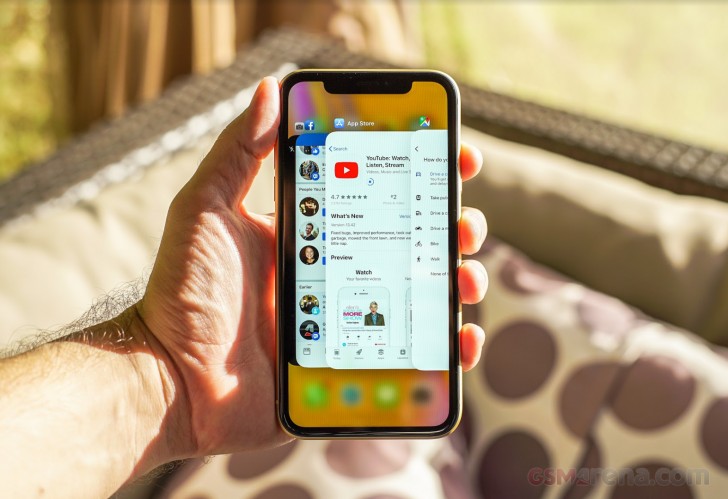 iPhone XR starting at $749
Of course, there are so many factors that affect sales for a company with a world-wide presence such as Apple. However, the one factor that Apple failed to mention was the iPhones' price points. Apple even cited the "significantly reduced pricing for iPhone battery replacements" as a factor.
Apple acknowledges that the Chinese market was the biggest factor in its need to revise its guidance. Aside from the cited signs of China's economy beginning to decline, Apple is facing much fiercer competition in the Chinese market from other big Chinese players like Huawei, Oppo, vivo, and Xiaomi. Besides, with much higher price points, the Chinese consumer preferred to spend a fraction of the cost of a new iPhone on something more affordable.
It's not all bad, however. Even though Apple's iPhone sales aren't doing as well as previous years, it still shows promise in its ever-increasing revenue sources outside of the iPhone. Apple cites "all-time record revenues from Services, Wearables, and Mac." Which includes Apple Music and iCloud, the increasing popularity of the Apple Watch, and Apple's computer business.

Apple Watch Series 4 starting at $399
Services generated over $10.8 billion in revenue during the quarter, growing to a new quarterly record in every geographic segment, and we are on track to achieve our goal of doubling the size of this business from 2016 to 2020.
Wearables grew by almost 50 percent year-over-year, as Apple Watch and AirPods were wildly popular among holiday shoppers; launches of MacBook Air and Mac mini powered the Mac to year-over-year revenue growth and the launch of the new iPad Pro drove iPad to year-over-year double-digit revenue growth.
Apple is sure feeling the heat of 2018 as it gears into 2019. For its iPhone business, Apple needs a new approach now that it exhausted its strategy of slowly knocking up the average price of the iPhone over the years. The market is fighting back and Apple needs a new strategy for the iPhone business in 2019.
Related
Except this is not an Apple specific issue. It's the fundamental nature of battery deterioration over time with ALL rechargeable batteries. It's a damned if you do/damned if you don't issue that all manufactures have to deal with in all devices...
Anonymous
07 Feb 2019
n7K
Thats just what they want you to believe. You think Apple would actually do something which is meant to prolong the life span of a device, if so you would think that would be something they are proud of and not keep secret. Fact is they created ...
Anonymous
07 Feb 2019
n7K
We must be very wary of old iphones suddenly acting strange in the coming months, to encourage upgrades. We know Apple have done this many times in the past, question is will they risk it again or know people are watching closely and actually be an h...
Popular articles
Popular devices
Electric Vehicles