Apple iPad 4 review: Marching on
Marching on
GSMArena team, 14 November 2012.
Photos and Photo Sharing
Photos on the iPad 4 are handled by the Photos app. The large, sharp screen is excellent at showing photos. Photos come out in full resolution (no downsizing) and 4:3 aspect ratio of the screen is an advantage here as photos fit perfectly, there's no letterboxing or cropping.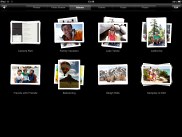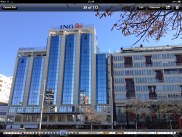 The Photos app • Viewing a photo
The Photos app on the iPad 4 is rich on eye-candy - you can pinch-zoom your way back to gallery view here and into single photo view. There is also a small thumbnail bar at the bottom for quick picture scrolling. You can select multiple pictures, delete them, copy them in other albums or share them. You can also preset a slideshow with adjustable transitions and music arrangement.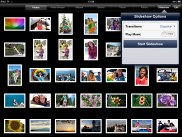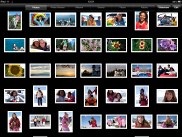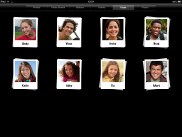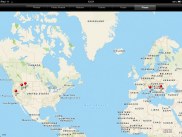 Photos • Albums • Slideshow • Map view • Faces
You can view photos by album, by picture (everything stacked in one place), view them in a slideshow sequence with the option to choose a track to go along with them. You can see the location of the photos in Map view and see faces on the photos (you'd need Aperture or iPhoto on a computer to use Faces).
iOS 6 brings Shared Photo Stream to the iPad. It acts like a social sub-network, built right into the Photos app. You will be able to choose what pictures to share and which people to share with. Your buddies on the receiving end will be able to like them and post comments.
Photo Stream works really well and is very simple to set up. You can invite users you want to share your Photo Stream with via email or get invited.
Video playback isn't the iPad element
The iPad 4 isn't the best device to watch videos on - you need iTunes to upload content, the screen is the awkward 4:3 aspect ratio and the supported video formats are quite limited. There is not even DivX or XviD support (out of the box).
iPad 4 supports playback of MOV files all the way up to 1080p resolution, but has some specific requirements for bitrate. We threw a few 1080p trailers in iTunes and only half of them made it through the sync into the iPad.
Fortunately, by using a third-party player you can upload clips via the iTunes File Sharing service and upload any video file. It turned out this way we had much fewer limitations to worry about and we managed to play all MOV/MP4 files up to 1080p resolution.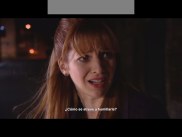 Video with subtitles through OPlayer
iPads generally aren't the best devices for watching videos - the constrains of the ecosystem, the limited video player and the unsuitable aspect make them notably inferior to their Android rivals in that department.
The iPad 4 lasts nearly 10 hours of playing SD videos. That's three hours less than the iPad mini, but that has a smaller screen with only a quarter of the resolution.
Video playback
Motorola RAZR MAXX (ICS)
16:35
Motorola DROID RAZR MAXX
14:17
Apple iPad mini
12:51
Samsung Galaxy Note II N7100
11:27
Apple iPhone 5
10:12
Samsung I9300 Galaxy S III
10:01
Nokia 808 PureView
9:53
Apple iPad 4
9:49
Samsung I8530 Galaxy Beam
9:42
Samsung Rugby Smart I847
9:34
HTC One S
9:28
Samsung I9300 Galaxy S III (JB)
9:27
Apple iPhone 4S
9:24
HTC Evo 4G LTE
9:07
Nokia N9
8:40
Samsung Galaxy Note
8:25
HTC One X+
8:11
Motorola RAZR i
8:11
Samsung Galaxy S II
8:00
Samsung i937 Focus S
7:55
Samsung Wave 3 S8600
7:52
Sony Ericsson Xperia neo V
7:45
Huawei Ascend P1
7:38
Samsung Galaxy S Blaze 4G
7:33
Samsung Galaxy Note LTE
7:30
LG Optimus G
7:16
Meizu MX 4-core
6:33
HTC Windows Phone 8X
6:27
HTC Desire V
6:26
HTC One X (AT&T)
6:26
Samsung Galaxy Ace Duos
6:25
LG Optimus Vu
6:23
Samsung I9103 Galaxy R
6:21
HTC Sensation XL
6:12
Samsung Galaxy Pocket
6:06
Samsung Captivate Glide
6:04
Sony Xperia ion LTE
6:03
Samsung Galaxy Nexus
6:02
Sony Xperia T
6:01
Motorola Atrix HD
6:01
HTC Vivid
6:00
HTC Radar
5:54
Nokia Lumia 800
5:52
HTC Titan II
5:50
BlackBerry Bold 9790
5:47
HTC One X
5:45
Sony Ericsson Xperia Pro
5:44
Sony Xperia acro S
5:38
HTC Desire X
5:38
Pantech Burst
5:38
Meizu MX
5:27
HTC Rhyme
5:23
HTC One V
5:20
Nokia Lumia 900 for AT&T
5:18
BlackBerry Curve 9380
5:09
HTC Rezound
5:03
Samsung Galaxy S Duos
4:30
Sony Xperia P
4:30
LG Nitro HD
4:17
LG Optimus 4X HD
4:14
LG Optimus 3D Max P720
3:28
Nokia Lumia 710
3:27
iPod music player
The Music player on the iPad 4 resembles the desktop iTunes using the split-screen interface to make best use of the large resolution screen.
Organizing your music library is easy and there is the option to apply equalizers. Combined with the excellent audio quality (more on that to come), that makes the iPad a promising music tool.
The Music application also has its own search in addition to the general Spotlight search.
As usual you are mostly stuck with iTunes for uploading and downloading music content on your iPad. We hate to be forced to use a specific kind of software for uploading music tracks, but we already knew what we were signing for.
You can use a work around for uploading your images (like Dropbox for example), but you'll have to use the basic sound player for that and that one has virtually no features whatsoever. It's unlikely that Apple would revise its policy so if you hate the iTunes dependency, then you already know to stay away from iGadgets.
You can also buy and download tracks straight off the iTunes Store on the iPad 4.
Apple users used to this way of doing things will find no problems here - if you're not opposed to using iTunes exclusively the experience is actually really handy and you can fill up on music in no time with the only required thing would be a stellar internet connection.
The usual excellent audio quality
As expected the Apple iPad 4 aced out audio output test. There are some difference between its performance and that of its predecessor, but both are bordering on perfection.
The Apple iPad 4 has really loud output and when connected to an active external amplifier, managed get perfect readings all over the field.
And then, there's the equally impressive scores when you connect a pair of headphones. There's hardly any degradation, the intermodulation distortion being the only affected reading. Plus, volume levels remain at the same levels as when there were no headphones connected, which scores another point for the iPad 4. Job well done, Apple!
Check out the table and see for yourself.
| | | | | | | |
| --- | --- | --- | --- | --- | --- | --- |
| Test | Frequency response | Noise level | Dynamic range | THD | IMD + Noise | Stereo crosstalk |
| Apple iPad 4 | +0.04, -0.00 | -85.7 | 85.7 | 0.0019 | 0.0017 | -85.2 |
| Apple iPad 4 (headphones attached) | +0.00, -0.07 | -85.7 | 85.6 | 0.0027 | 0.093 | -81.0 |
| Apple iPad 3 | +0.02, -0.12 | -90.9 | 90.9 | 0.0019 | 0.0095 | -92.7 |
| Apple iPad 3 (headphones attached) | +0.02, -0.12 | -90.9 | 90.9 | 0.0020 | 0.0095 | -46.4 |
| Apple iPad mini | +0.08, -0.09 | -82.8 | 82.8 | 0.0019 | 0.017 | -80.8 |
| Apple iPad mini (headphones attached) | +0.18, -0.02 | -82.8 | 82.9 | 0.0036 | 0.115 | -80.7 |
| Google Nexus 7 | +0.03, -0.11 | -69.8 | 70.5 | 0.024 | 0.069 | -72.1 |
| Google Nexus 7 (headphones attached) | +1.39, -0.28 | -86.4 | 67.9 | 0.011 | 0.723 | -52.9 |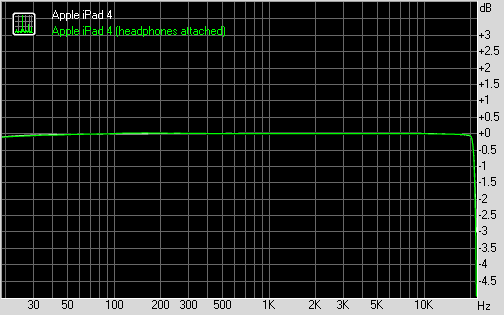 Apple iPad 4 frequency response
You can learn more about the whole testing process here.
How can I get a battery out I pad 4
Everything are good but ur service not good