Apple iPhone 12 long-term review
GSMArena Team, 11 February 2021.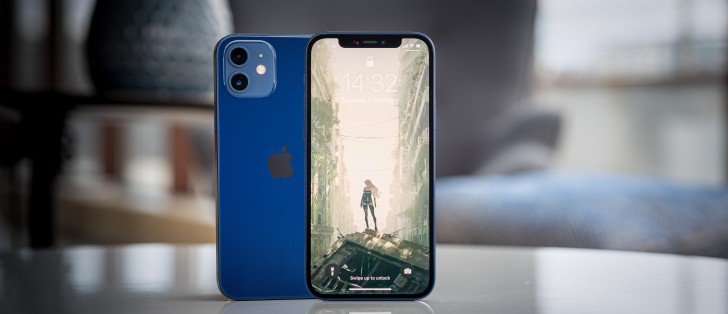 Design and handling
The iPhone 12 design is its major key selling point. It's a nostalgic mix of the iPhone 4 and iPhone 5 shells, with a modern twist. We finally got what we wished for - an iPhone SE with a bezel-less screen and up-to-date hardware. Indeed, that's what the iPhone 12 and 12 mini look like, and we'd take it. We loved the first SE; we weren't fans of the second one, a.k.a. the recycled iPhone 8, only to fall in love with the iPhone 12. So many plot twists.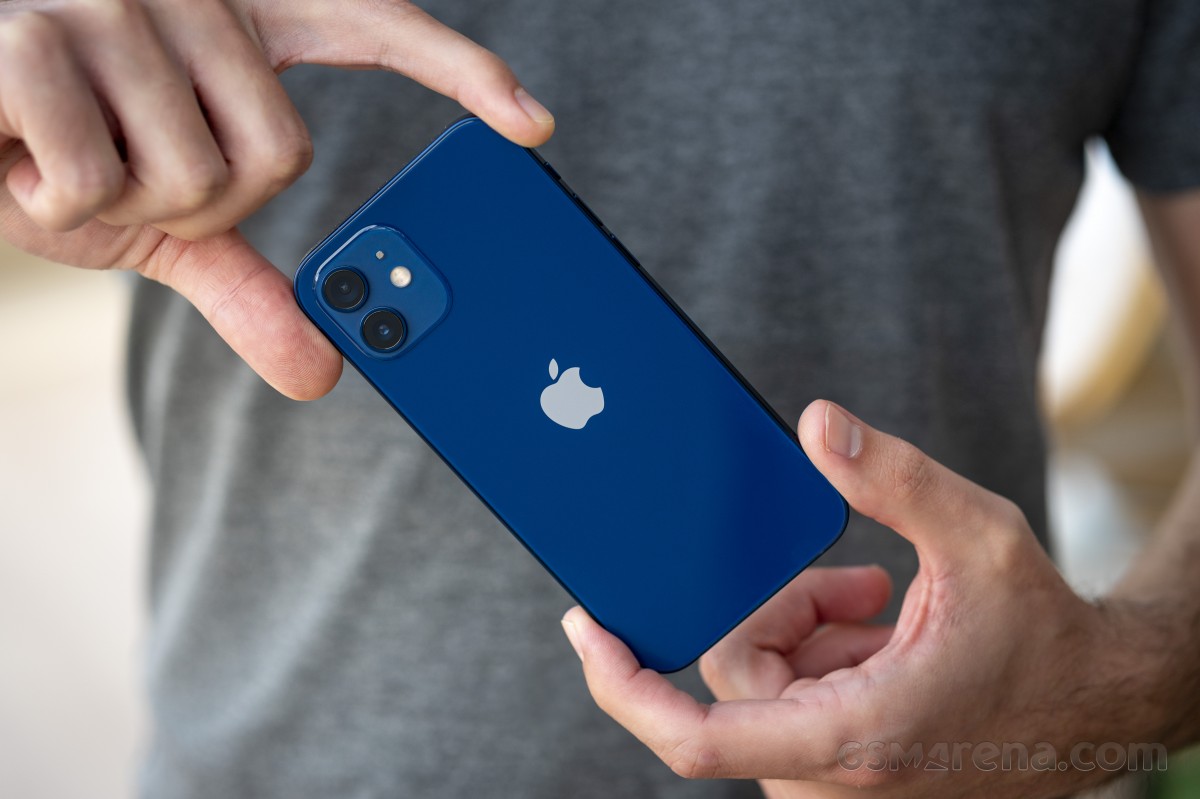 Indeed, who would have thought that Apple would bring not one, not two, but three compact phones this year and that the SE we've been waiting for so long would come just months after the disappointing SE (2020)? Well, that's the reason why we swapped the iPhone 11 Pro Max for the iPhone 12 right away. The iPhone 12 is compact and lightweight, and we wouldn't have to worry about battery life as we would have with the 12 mini.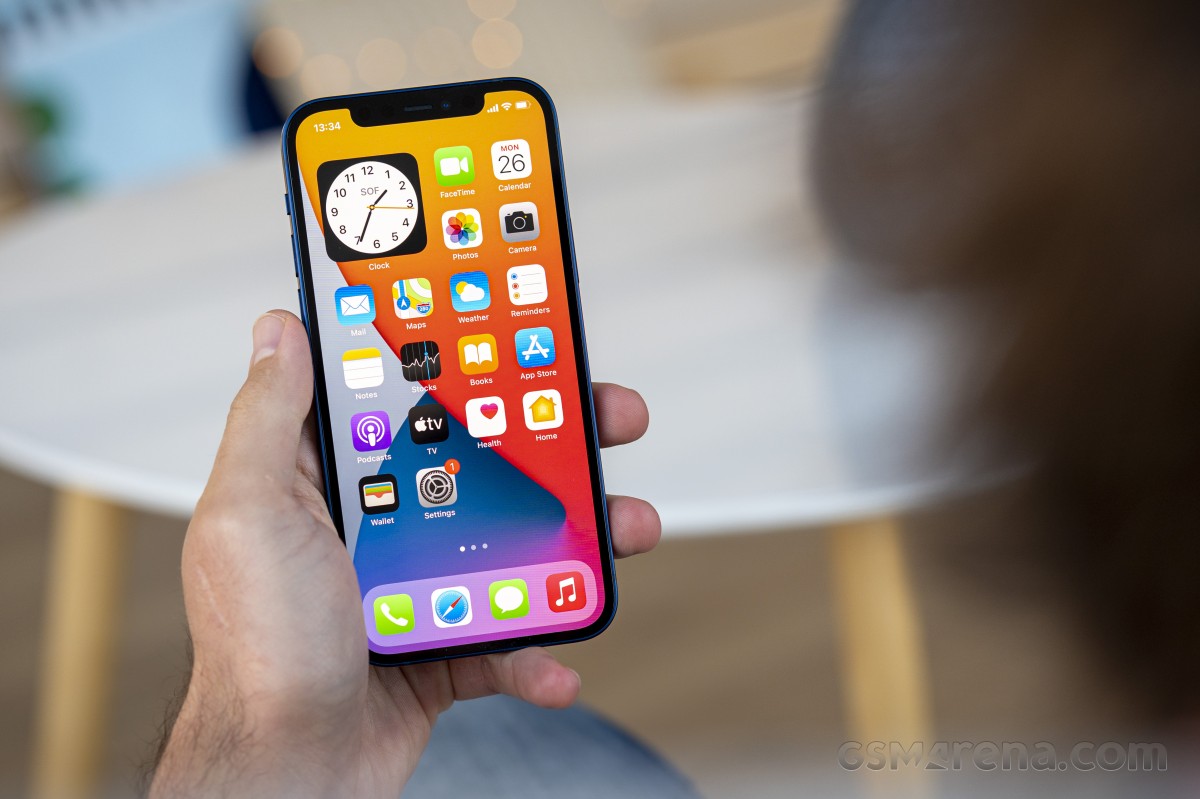 The first impression was striking - the iPhone 12 felt indeed compact and light, comfortable and secure in the hand. The curved frames on the iPhone X, XS and iPhone 11 Pro made these flagships almost impossible to pick up from a desk, and a protective case was a must to provide enough grip.
Many people put their iPhones in cases, which is probably the smart thing to do, but not this reviewer. Nope, when he buys a phone, be it €100 or €1000, he wants to enjoy it in full. It surely isn't the wisest decision, but it's not that unreasonable either, is it?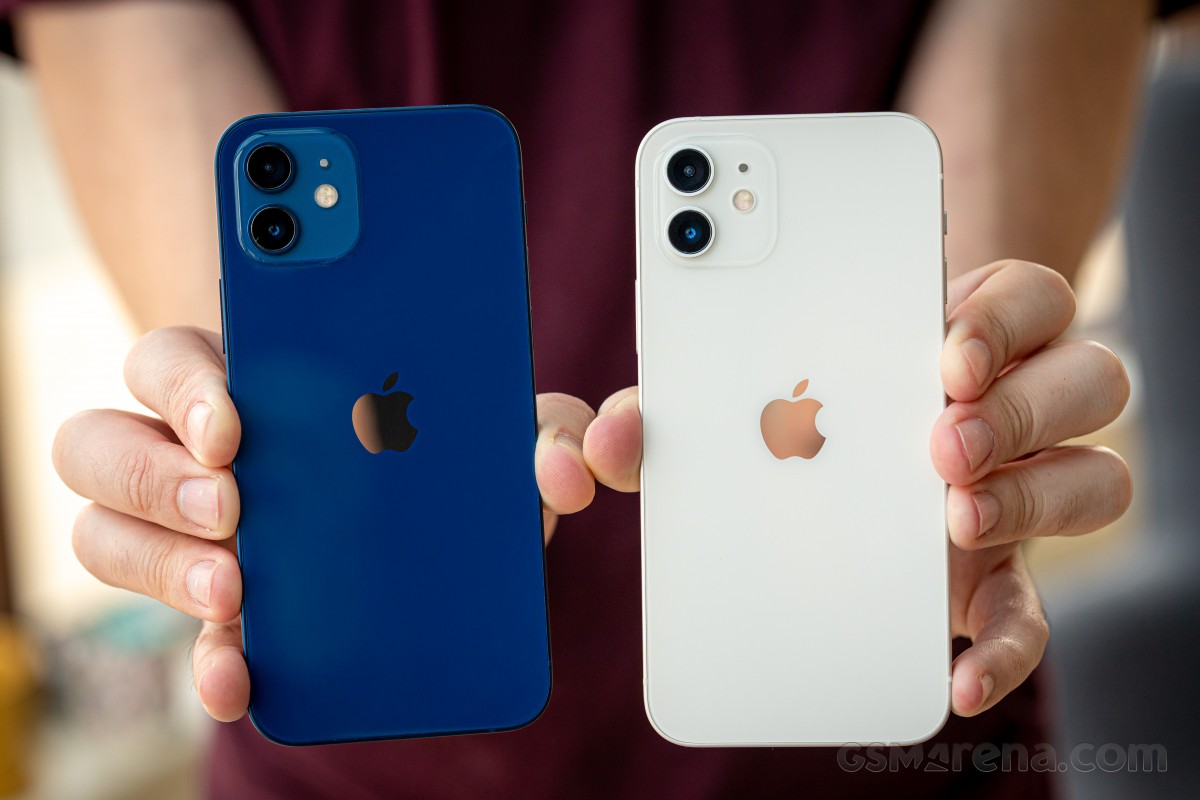 Having a flat frame on the iPhone 12 is a wish come true, and it's easy to pick the iPhone 12 from a desk or table and secure enough to hold and shoot photos hassle-free. We had forgotten about that feeling when you didn't have to worry about dropping your new phone and reshuffle your fingers all the time to keep it steady.
Having used both the iPhone 12 and 12 Pro models, we found out that this flat frame praise applies only to the iPhone 12 and 12 mini because of their brushed aluminum frames. The Pro duo features more luxurious glossy stainless-steel frames, which may look welcoming with their flatness, but they are probably the worst things that can happen on your phone as far as grip is concerned.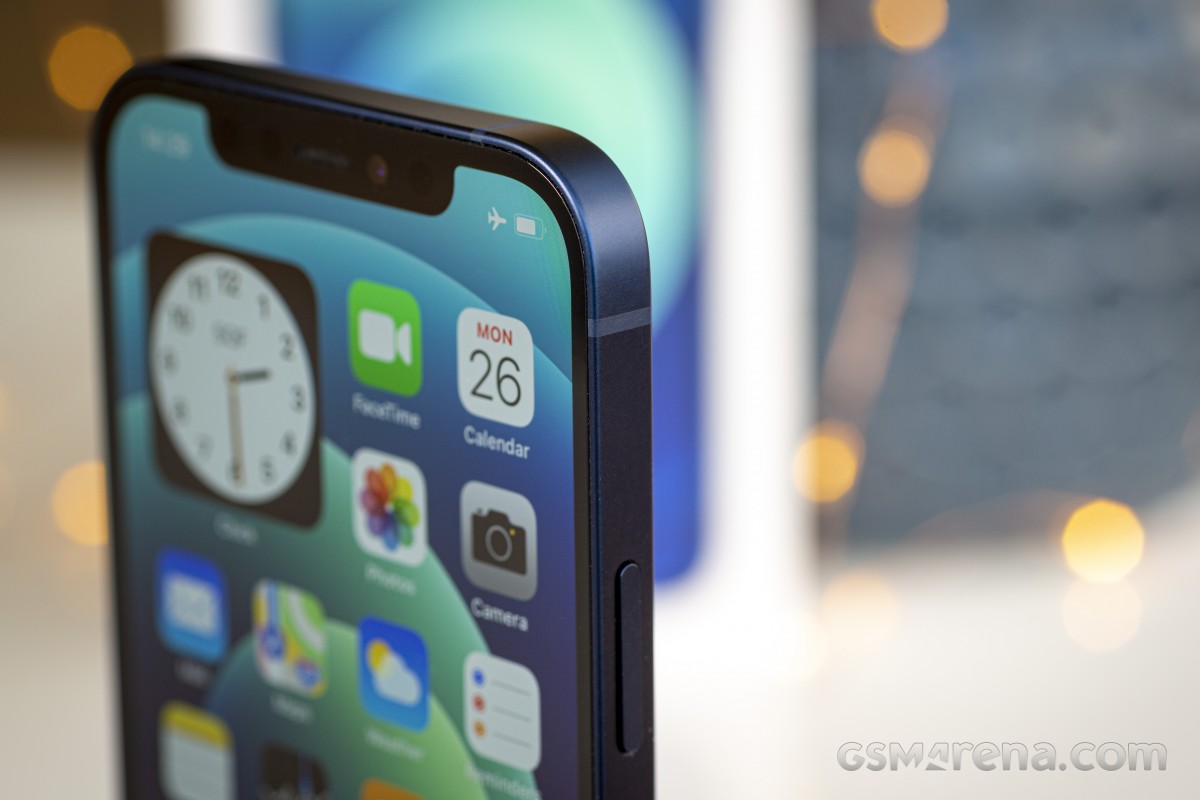 See, the Pro models are absurdly slippery, and because their frame is flat, and you can't shove your fingertips underneath, it is nearly impossible to pick up an iPhone 12 Pro/Max from a desk or table. So, as far as grip goes, the iPhone 12 got it right, whereas the 12 Pro is a nightmare you can't wake up from.
The flat design is the first thing you would notice, but the new bright and colorful OLED panel is the second. If you are coming from an iPhone 11 or XR, this is a massive upgrade in picture quality, and you'd want to switch right away. Meanwhile, if you were a Pro user because you didn't like the inferior screen and camera experience on the XR and 11 models, well, you can now have a more compact yet flagship iPhone. It's a win-win situation.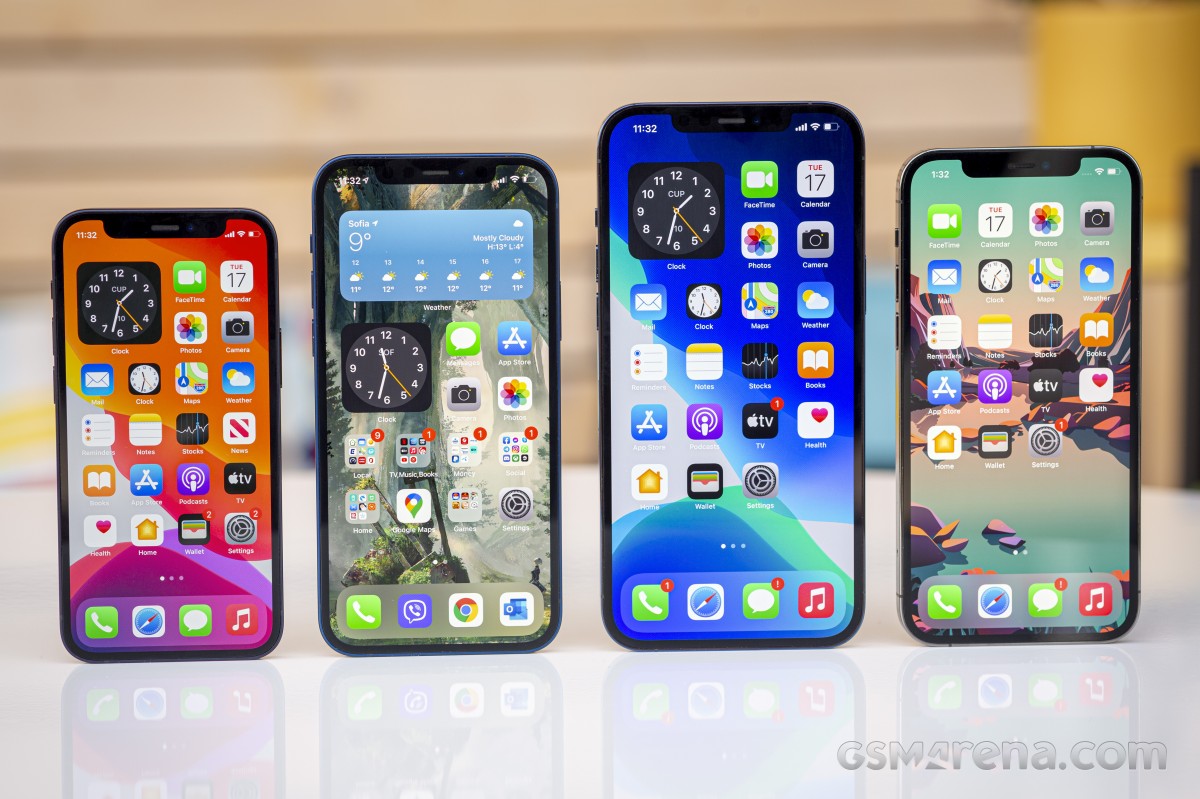 The notch across the entire iPhone 12 family is of the same size
The screen notch hasn't been trimmed at all - it's the same across all models, be it a mini or a Max. It is a massive eyesore, but you either accept it or you don't buy an iPhone. There is no other option at this time. We hoped for a reduced size as part of Series 12, but we guess we'll just reschedule our hopes for Series 13. The truth is we've gotten used to this black blob as it's been around since 2017, but its reduction is long overdue now.
The iPhone 12 is a real beauty over at the back, and even months later, we still love the clean look and the small camera bump. We've seen a lot of phones with massive camera setups, like the absurdly thick piece on the Galaxy S21 Ultra, so we've grown to appreciate the thinness of the iPhone's snappers.
This year, Apple is selling the iPhone 12 in black, blue, green, red, and white colors. Since its launch, we've been using the blue model, and it looks as gorgeous as on Day 1. Smudges do stick on the rear glass, but they aren't that visible, and they are easy to clean.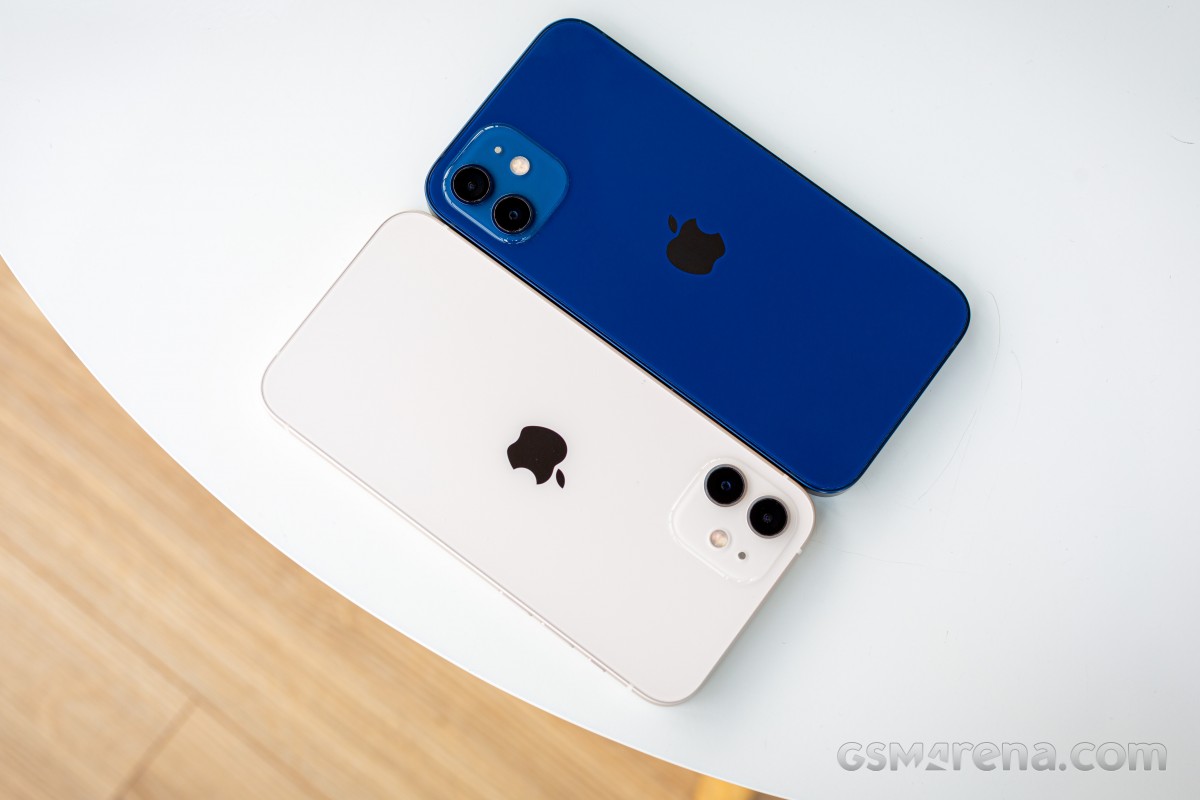 We've also handled the white iPhone 12 for a while, and if fingerprint smudges are an eyesore for you, then this bright model is the one you should get. You can't really see the white back's smudgy spots unless you are looking really hard for them. They are there, of course, it's not resistant against fingerprints. But the oleophobic coating does help a lot and makes the glass rather easy to wipe clean.
The iPhone 12 indeed offers every important feature the Pro models have - the new design and shape with the right frame to enjoy it, the Ceramic Shield glass, the impressive IP68 rating for up to 6m water endurance, a sharp OLED screen, stereo speakers, MagSafe support, Face ID, and even if you can't see them - an Apple A14 chip with 5G and Ultra-Wide-Band connectivity.
After four months in our hands, case-free at that, we find the iPhone 12 to be one of the most comfortable phones these days. Its flat surfaces all around help a lot, the materials aren't that slippery, and the size is just right for one-handed use, no matter the occasion.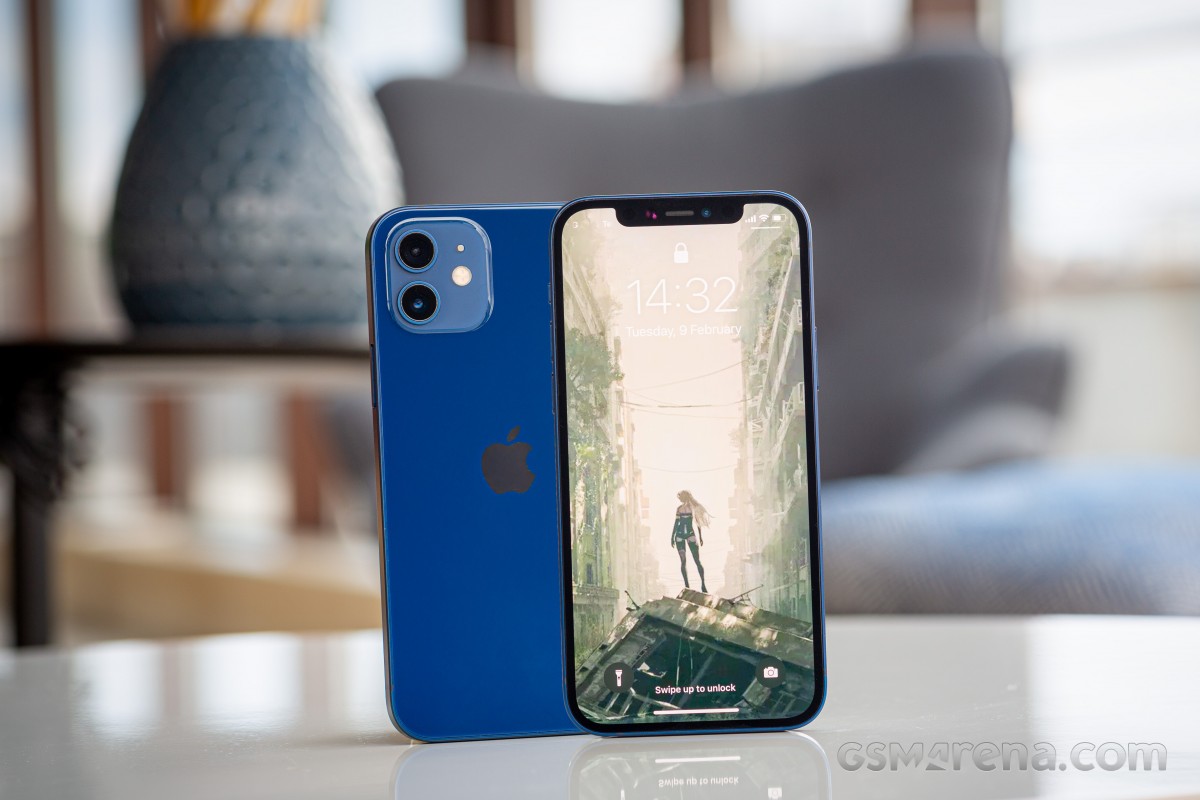 We've dropped the iPhone a couple of times; it's been slid on the ground a few times as well, has survived a toddler's soup and juice treatment. And right now (let's hope we don't jinx it), it has only a single minor scratch at the edge of the display that is the unfortunate result of stacking another iPhone 12 on top of it. There is nothing else.
So, as far as handling and design - there isn't a moment we don't think of this iPhone 12 as nothing but the perfect size, shape and build. This is a personal preference, and we know many other people prefer larger or smaller phones. But for this one person here - it's just the right size.
Ramana Murthy
15 May 2022
rJy
Much helpful. Lack of customization, as mentioned in the review, is a real deal breaker for me. Thanks.
Ramana Murthy
14 May 2022
rJh
Detailed review, thanks. It will help me decide.
I am using X60 and iphone 12. Anyday x60 is better and cost only half of iphone... Few things you can appreciate on iphone is its build, privacy and security features, video etc... Also photo and video look normal and true to life in iphone. You ...