Apple iPhone 6s review: The more it changes…
The more it changes…
GSMArena team, 1 October, 2015.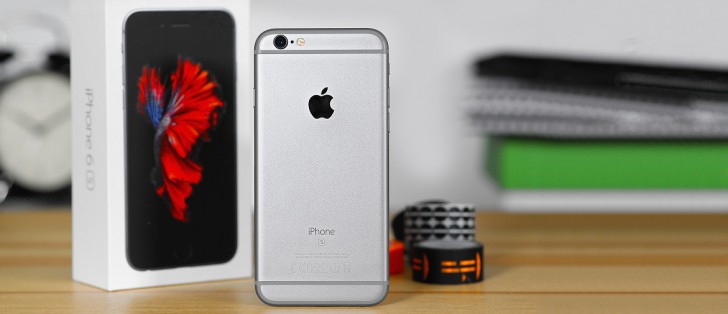 Introduction
The more it changes, the harder it becomes to see the difference. And you know, it's not about Apple and the iPhone at all. It's where the industry has been heading for a while now. In the race for screen size and processing power, the major makers' flagships are like pro athletes finishing within milliseconds of each other. To get an extra edge, manufacturers will go in lots of directions - such as water proofing, bigger and sharper selfies, wireless charging, curved or borderless screens, whatnot.
A certain type of players would rather lose than be in a crowd of winners. Others don't even play games they can't win. We guess we all know where Apple stands on this.
With a single iPhone a year - two as of late - Apple is the kid that skips classes but aces the tests. The wild card player that goes on to win the tournament. The team that doesn't play qualifiers but goes to the world cup.
Wouldn't we all do less and make more? There goes the iPhone 6S, off to a familiar start. The same on the outside but trying to pose as the most important iPhone since the first one ever released.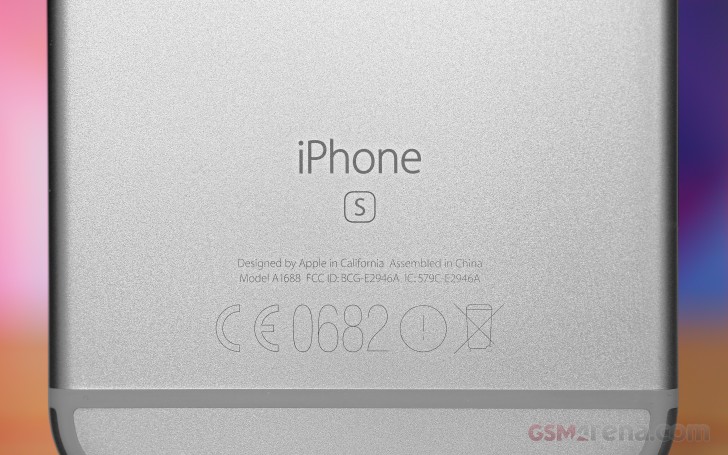 The new iPhone, being an S model, naturally comes with more power under the hood, but also brings the long awaited camera upgrade. The main camera now uses a 12MP sensor capable of 4K video recording as well as 1080p at 120fps, there is a brand new 5MP selfie camera too. And, it's the same screen size and resolution but we think it's exactly what Apple meant with "the only thing that's changed is everything".
Key features
4.7" 16M-color LED-backlit IPS LCD of 750 x 1334px resolution, 326ppi
3D Touch technology recognizes levels of pressure, brand new Taptic engine for better feedback
Apple iOS 9
Dual-core 1.8 GHz Twister 64-bit CPU,PowerVR GT7600 GPU, 2GB of RAM, Apple A9 SoC
12MP F/2.2 camera with True tone LED flash, phase detection auto focus, 2160p@30fps, 1080p@30fps, @60fps and @120fps video recording, 720p video recording @120fps and 240fps
5MP F/2.2 front-facing camera with BSI sensor and HDR mode, 1080p@30fps video
Comes in 16, 64, and 128GB of built-in storage
Second-gen Touch ID fingerprint sensor
4G LTE Cat.6 (300Mbps); Wi-Fi a/b/g/n/ac; Bluetooth 4.2; Lightning port; GPS with A-GPS and GLONASS; NFC (Apple Pay only)
1,715 mAh battery, new Power saving mode
Main disadvantages
No microSD slot
Pricey memory upgrades, 32GB version should be standard for such an expensive phone
Protruding camera lens makes the phone wobble
Lacks the optical image stabilization of the iPhone 6s Plus
NFC functionality limited to Apple Pay
No wireless charging, an infrared port, or FM radio
No enhanced resistance to liquids or dust
No user-replaceable battery
The first iPhone heralded the arrival of capacitive displays and multi-touch technology. The iPhone 6S is the first to have 3D touch - a screen technology that recognizes different levels of pressure for an extra dimension of interaction with a device.
A late tribute perhaps to resistive screens, which Apple itself sent to their doom. Not a particularly scientific statement although resistive technology did rely on actual pressure to work. Good enough for anyone with a penchant for the dramatic.
But if we are to stick to the facts, the iPhone 6s isn't the company's first device with a pressure-aware display, the Apple Watch is. Plus, phones like the Huawei Mate S and the ZTE Axon mini do deserve at least a mention as well. Anyway, this only highlights the difference between Apple and the rest. Cupertino has the habit - and in all fairness, the capability - to pick a niche technology and make it mainstream.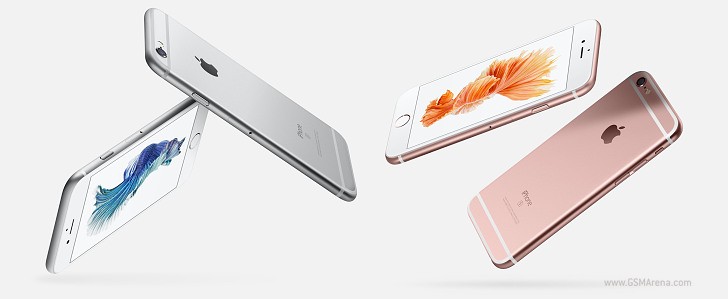 So, the pressure aware display and improved imaging are the big news about the iPhone 6S. We've pretty much come to take the next OS and chipset version for granted.
Sure, we all know better than to expect a memory card slot and access to the battery, but we just can't agree with Apple's decision to stick with the 16GB option as base instead of 32GB, which is actually not offered at all. 4K videos and the live photos (with sound) will clearly need more space than before. Not only that but Apple is actually charging slightly more in Europe for the base version of its latest iPhone.

And we can put it down as a typical Apple quirk that they snubbed things like water resistance and wireless charging but somehow couldn't resist the selfie thing. Oh well, there'll be more of those as we go. Our 64GB iPhone 6s is popping out of the box right after the jump.
Anonymous
03 Jul 2023
XV8
It was a decent phone when I first bought it, but its not very good anymore. Sure, 2GB RAM is okay, but not enough. Good for casual usage but was great back I. The mid 2010s. Its slow now, but I would recommend it if you are not going to put mush loa...
Anonymous
04 Dec 2022
AAX
Not an Apple fanboy at all, but the 6S is the peak longevity of a phone that there has ever been. Released in September 2015 and ran the latest software until September 2022, runs understandably slower but will likely continue supporting most of the ...
I had bought My 128GB I phone 6S on Nov-2016. Almost 6 Years reaching. I renewed the battery in 2020 from an Authorized apple service center. Within these 6 Years my three secondary android phones I replaced due to complaints. So still i trust Apple ...