Apple reaches settlement with the US Federal Trade Commission
15 January, 2014

Apple employees received a note from the man in charge, Tim Cook, that the company has settled with the US Federal Trade Commission over the issue with in-app purchases. The dispute came about when parents complained that it was too easy for children to click on in-app purchases and unknowingly spend money.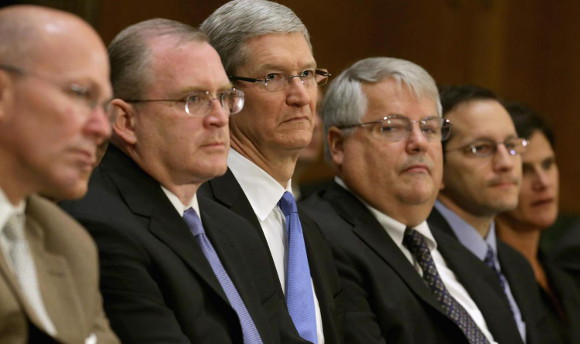 In the email, Cook stressed that one of Apple's primary concerns is the security and privacy of customers who use the app store. He also pointed that Apple has gone out of its way to assist customers who have suffered from unintentional in-app purchases. Check out a snippet of his staff email below:
Team,

I want to let you know that Apple has entered into a consent decree with the U.S. Federal Trade Commission. We have been negotiating with the FTC for several months over disclosures about the in-app purchase feature of the App Store, because younger customers have sometimes been able to make purchases without their parents' consent. I know this announcement will come as a surprise to many of you since Apple has led the industry by making the App Store a safe place for customers of all ages.

From the very beginning, protecting children has been a top priority for the App Store team and everyone at Apple. The store is thoughtfully curated, and we hold app developers to Apple's own high standards of security, privacy, usefulness and decency, among others. The parental controls in iOS are strong, intuitive and customizable, and we've continued to add ways for parents to protect their children. These controls go far beyond the features of other mobile device and OS makers, most of whom don't even review the apps they sell to children.
Related
Nice i like this. windows mobile
I can understand that developers need to make money but having to purchase (with real money) items in a game that's NEEDED to progress or advance through really ruins it for me (an example is an RPG where you need to purchase the life and resurrectio...
I'm not an Apple fan, but in this case I don't get why Apple has to pay... It's the parents that allow this to happen by giving high-end phones to their kids or allowing them to use their own phones for hours... Parents should take responsibilit...
Popular articles
Popular devices