Apple mocks Google's privacy issues with a new billboard
Yordan, 08 July 2019
When CES 2019 was taking place in Las Vegas, Apple posted a banner near the entrance of the conference saying "What happens on your iPhone, stays on your iPhone". It was a tongue-in-cheek response to the privacy issues companies like Google and Amazon were having, and it appears Cupertino is back at it.
This time a billboard saying "We're in the business of staying out of yours" is seen right next to Sidewalk Labs' new HQ in Toronto. The company is a subsidiary of Alphabet, just like Google.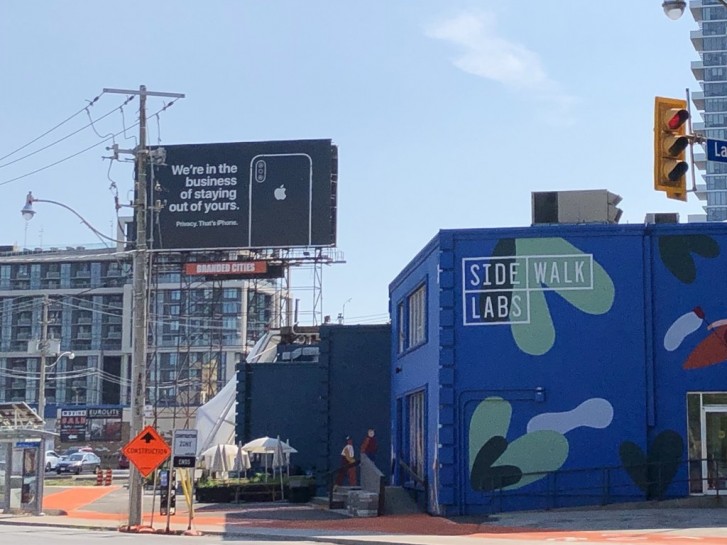 Sidewalk Labs is a company aiming to rethink urban planning. It has published a three-volume development plan for the Eastern waterfront of Toronto that is mostly an unusuable area of rocks and scrubs. It has its own business model and does not share urban data or user data with its sister company, which makes it even more baffling why is Apple trying to throw shade over Sidewalk Labs.
Then again, Apple is probably doing a good thing keeping the conversation about user privacy alive.
Related
Huawei is unsecured But Apple is insecured
Anonymous
11 Jul 2019
MwH
A secure phone/device means no leaked data. If just google is monitoring you, that doesn't make it anymore right than everyone monitoring you. It's either you are being monitored and can't escape it, thus unsecured devices, or you are not monitore...
Popular articles
Popular devices
Electric Vehicles