Apple patents periscope lens design for its iPhones with two prisms, LG and Corning working on liquid lenses
Peter, 13 July 2021
According to a forecast by analyst Ming-Chi Kuo, Apple will not add a periscope lens to iPhones until 2023. But the company is definitely working on the matter and has at least two patents on periscopes.
One was dug up by Patently Apple earlier today and shows a periscope system with two prisms and a stack of lenses between the two. That stack will provide autofocus and may also be configured to do Optical Image Stabilization.
This is interesting because the typical periscopes we've seen in smartphones have only one lens and it is also used for OIS purposes, not the lenses that follow it. Apple's patent does offer the possibility of using one or both of the prisms to do OIS, though.
It seems that the primary concerns are to keep the module thin (small z-height) and to keep the aperture at f/2.4 or brighter. The patent mentions only 3x optical zoom, which is achievable with traditional lenses too.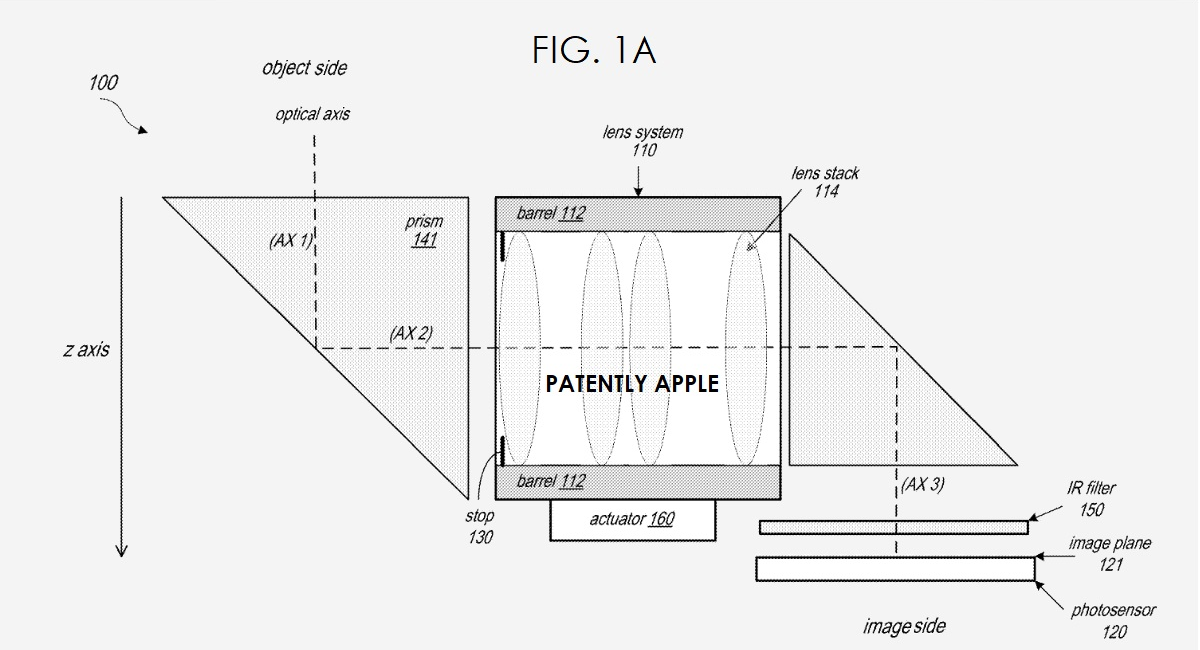 Yesterday, The Elec reported that LG InnoTek and Corning are researching liquid lenses and have filed nine patents in the US (which are owned 50/50). The two companies have also shared with each other several other related patents in the US and Korea.
The first liquid lens on mobile was featured on Xiaomi's Mi Mix Fold, where it was used to turn the telephoto lens (normally used for zoomed-in photos) into a macro lens that can focus at just 3 cm.
Apparently, liquid lenses have applications in periscope designs too. One insider claims that this can be used to circumvent periscope zoom patents owned by Samsung subsidiary Corephotonics. There is some history here as Corephotonics filed a lawsuit against Apple in 2019 claiming infringement on several of its patents by the dual camera tech of the iPhones.
Related
I have been and so will continue to enjoy it thanks. LieOS eh, you steal that or did it take you this long to think it up? And I couldn't give less of flying f*ck what 1.3 billion other people choose, I decide for myself. My only hope is th...
Popular articles
Popular devices