Apple unveils new iMac Pro, refreshes MacBooks and iMacs
Peter, 05 June 2017
No new Mac Pros today - it's all about the iMac! Apple has major updates in store for the All-in-One computer, including a new iMac Pro, which will become Apple's most powerful Mac. But that's coming later, let's start with the new iMacs and also cover the MacBook refresh.
iMacs
An eye-catching feature - literally - are Apple's best displays, ever! They are 43% brighter than the previous generation (up to 500 nits) and feature 10-bit dithering (so 8-bit panels simulating 1 billion colors).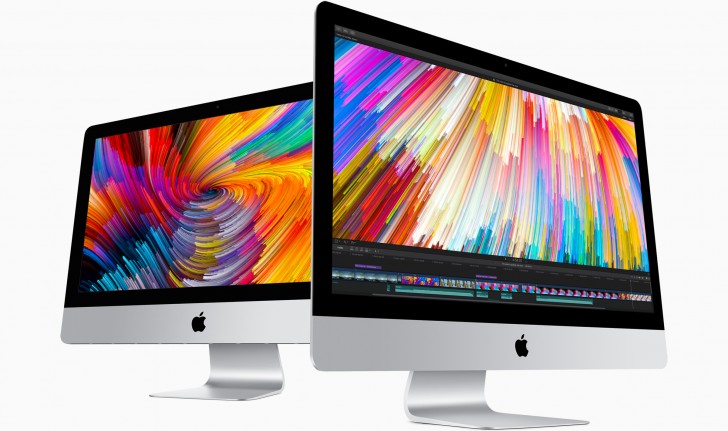 These iMacs will be much faster than the previous generation. They use Intel's new Kaby Lake processors (which offer higher frequencies and HEVC decoding). Also, you can spec the 21.5" iMac with up to 32GB RAM, the bigger 27" model can go up to 64GB. For storage, you get up to 2TB fusion drives (i.e. HDD+SSD) with SSDs that are up to 50% faster.
Graphics got a big boost too. You start of with Intel's Iris iGPU, which still offers up to 80% increased performance over the previous generation. For serious work, Apple turned to AMD Radeon Pro 5xx series. The big 27" iMac gets Radeon Pro 570/ 575 or 580 with up to 8GB of VRAM. The top-specced version offers up to 5.5 TFLOPS of computing power, great for VR. The smaller 21.5" iMac gets Radeon Pro 555 or 560 with up to 4GB VRAM.

Now for the price. The base 21.5" model starts at $1,100 and if you want a 4K screen, then it's $1,300. The 5K iMac Retina starts at $1,800.
MacBooks
Nothing much to see other than Intel Kaby Lake processors and lower prices. The base MacBook starts at $1,300 (and has up to 50% faster SSD), the base MacBook Pro 13 also stats at $1,300. The big dog, the 15" MacBook Pro, gets faster graphics options and a base price of $2,400. These Macs are up on Apple.com today.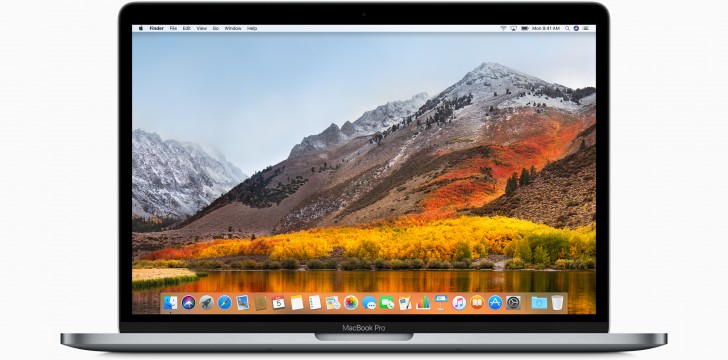 iMac Pro
Who needs a Mac Pro when an iMac offers better performance and an amazing screen? Note that this is just a sneak peek, the real deal will not be available until December. But here's what you have to look forward to.
It shares its outer body and 5K display with the 27" iMac (but comes in an exclusive Space Grey color). However, the internal cooling is much improved thanks to the dual centrifugal fan setup. You can spec the Pro with an Intel Xeon with up to 18 cores! More affordable 8 and 10 core options are available as well. Also, you can stick as much as 128GB ECC RAM and 4TB SSD (3GB/s).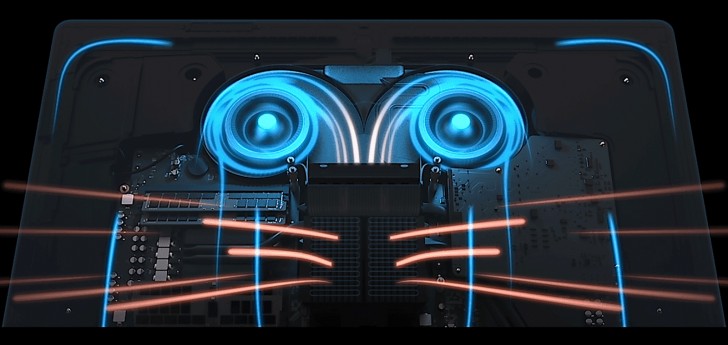 The graphics are workstation-grade - the upcoming Radeon Vega with up to 16GB VRAM. It offers 11 TFLOPS in single precision and 22 TFLOPS in half precision - a boon for machine learning.
The connectivity on the iMac Pro is as great as you'd expect. It's the first Mac ever to feature built-in 10Gb Ethernet and with 4x Thunderbolt ports, you can feed two external 5K displays and connect two two RAID arrays. Oh, and there's a 1080p FaceTime camera and a UHS-II port.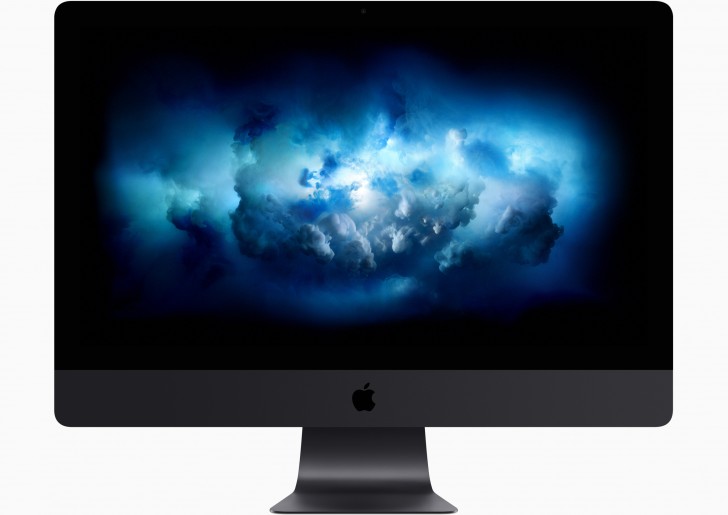 Scared to look at the price? Don't be - the iMac Pro (8-core Xeon, Vega GPU, 1TB SSD) starts at $5,000. Again, this will come out just in time for the holidays at the end of the year.
Related
Anonymous
15 Jun 2017
Fv4
imac pro (8-core xeon, vega gpu, 1tb ssd) this is a great base specs.. this will work well with windows using bootcamp.. finaly a mac computer that can handle witcher 3 in maximum settings... imagine having the amd vega gpu makes gaming very smooth....
Anonymous
13 Jun 2017
Fv4
IMac is expensive they should have at least placed the The Core i7-7820X as their base processor!!
Anonymous
07 Jun 2017
Fv4
I agree they should have offered a Ryzen variant becuase of the number of cores it got compared to Kaby lake Intel processors. More cores means better performance,
Popular articles
Popular devices
Electric Vehicles