Apple's former CPU designers are headed to Qualcomm as their startup gets acquired
Peter, 13 January 2021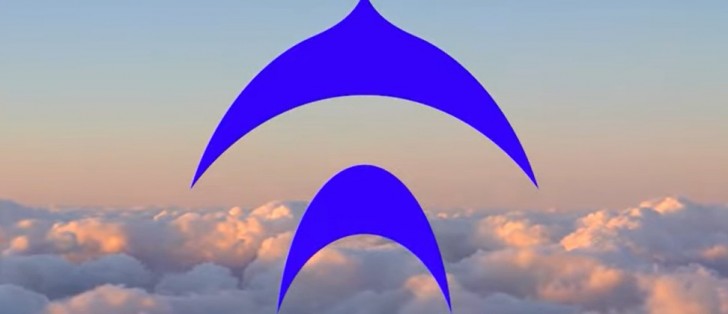 Qualcomm just announced that it will acquire Nuvia for approximately $1.4 billion. You probably haven't heard of Nuvia, which was founded in early 2019. So why is it worth that much? Because of who founded the company.
Gerard Williams III is CEO and President, John Bruno and Manu Gulati are SVPs of engineering. The three worked at Apple for years (two also at Google together). Previous jobs also include ARM, ATI, AMD, TI, Broadcom and others. These three are industry veterans.
The CEO's credentials especially are quite impressive. At ARM, he worked at the Corex-A8, A15 and other cores. Later he was the Chief Architect for Apple CPU and chipset development. He lead the work on core designs starting with the Cyclone and ending with Firestorm. Basically, this covers Apple's chips starting from the A7 all the way to the current A14 (and was probably involved with the M1 too). Bruno and Gulati were on his team until leaving in 2017.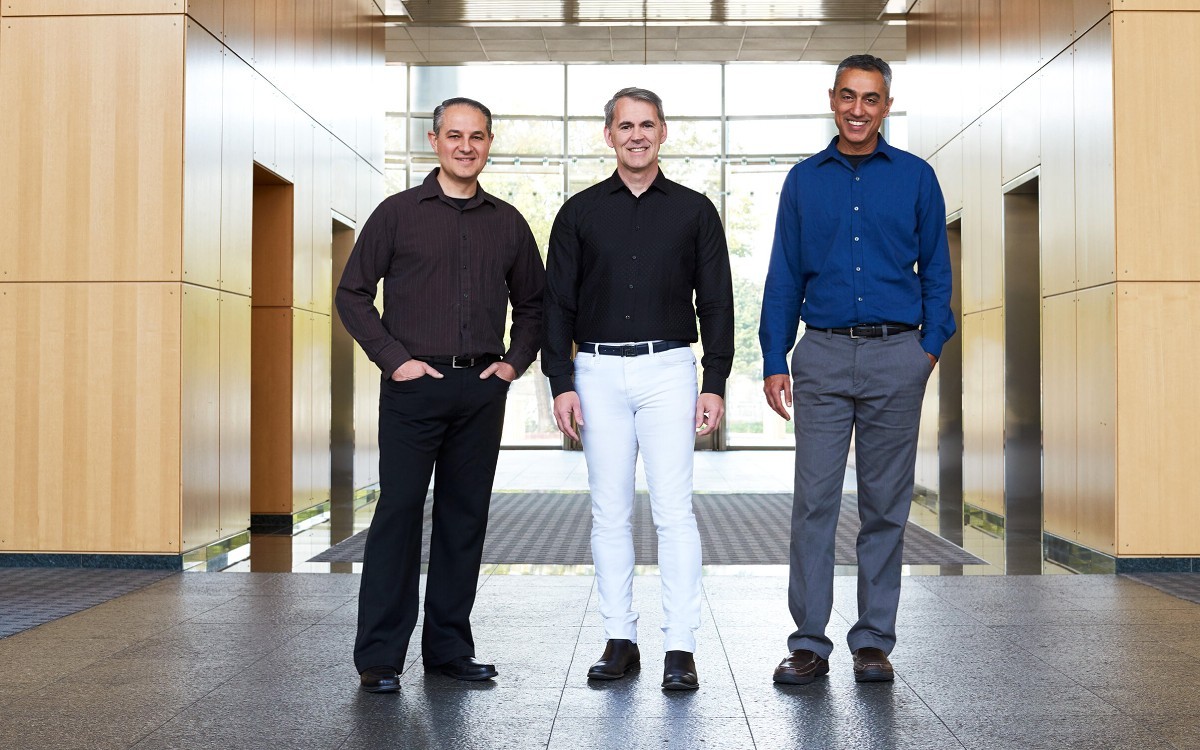 Nuvia's founders
Which brings us back to today and Nuvia. The company has a "proven world-class CPU and technology design team, with industry-leading expertise in high performance processors, Systems on a Chip (SoC) and power management for compute-intensive devices and applications."
The CPUs that Nuvia has been cooking will be used in Qualcomm's flagship smartphone chipsets, laptop chips and even in cars (where they will power digital cockpits, "extended reality" solutions and more).
Back in August of last year Nuvia published preliminary results from its Phoenix CPU, pitting it against the likes of the Apple A13 as well as mobile offerings from Intel and AMD. Each Phoenix core can consume between 1W and 4.5W and in that power band it offers double the performance per Watt than its competitors (using Geekbench 5).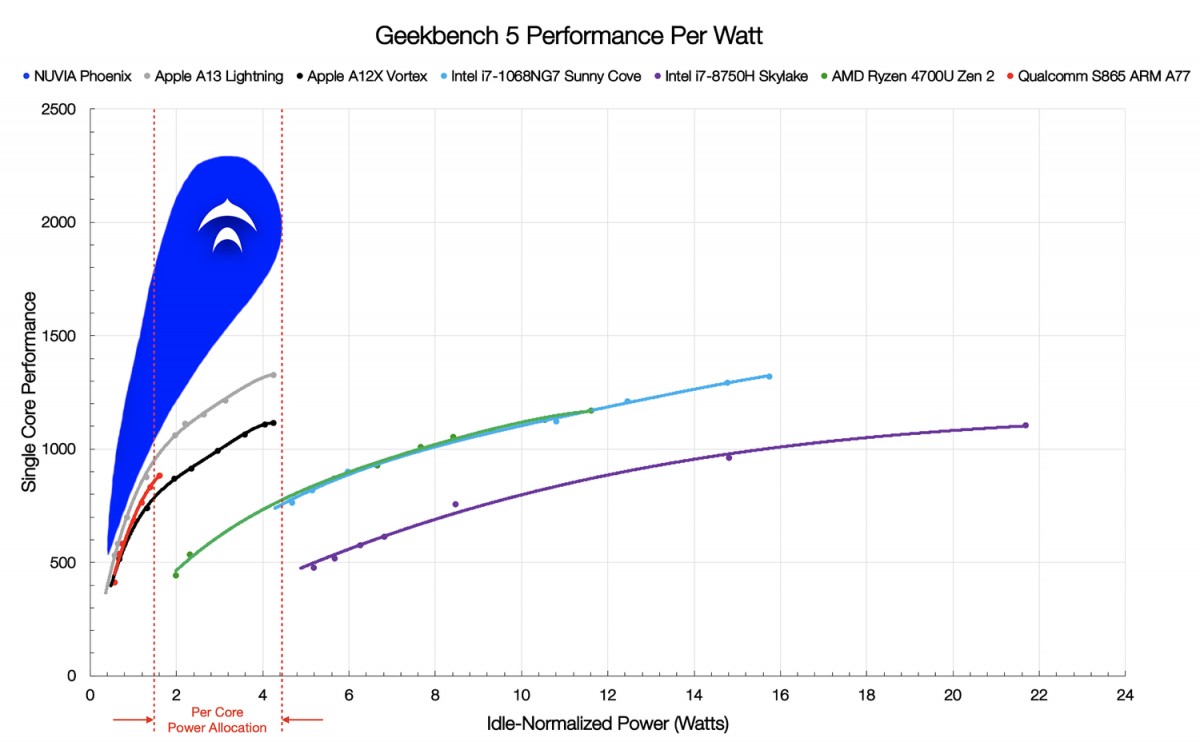 Qualcomm has been using ARM Cortex designs as the basis for its CPUs for years now. With the Nuvia team on board, the company may start using in-house designs again. And given the track records of the three veterans, Apple may finally have some competition for the performance crown.
The Phoenix core was designed with servers in mind (with 64 to 128 cores), but 1-4.5W is perfect for smartphones too. Qualcomm could also use a server CPU, its Centriq efforts seem to have fizzled out.
Follow the Source link to read comments on the deal from Qualcomm's partners. The list is pretty impressive and includes Samsung, Sony, Google, Microsoft, Acer, Asus, General Motors, Renault, Bosch, Continental and many others.
Related
Apple: We have always made the fastest mobile CPUs, and we will always make the fastest mobile CPUs. These 3 people: Let us introduce ourselves
I think what you're saying is nonsense because Apple chipsets perform better than Snapdragon. Yes? Because the same test performed on an iPhone 11 Pro Max caused 15% performance difference and it did rather poorly. Is 3D Mark even reli...
I'm not talking about other benchmarks, all I'm saying is that if it's not verifiable then it cannot be considered to be scientifically valid. Have you heard of STAP in biology and do you know why it's widely regarded as a fraud?
Popular articles
Popular devices
Electric Vehicles