Apple's Gather round iPhone event - what to expect?
Paul, 09 September 2018
Apple's next big launch is taking place on Wednesday, September 12 at the Steve Jobs Theater within the grounds of Apple's Cupertino Headquarters. Teased with the tagline Gather round, let's take a look at what Apple is likely to unveil at the event.
2018 iPhones
Apple will unveil no less than three iPhones for 2018 adopting the design language introduced with last years iPhone X.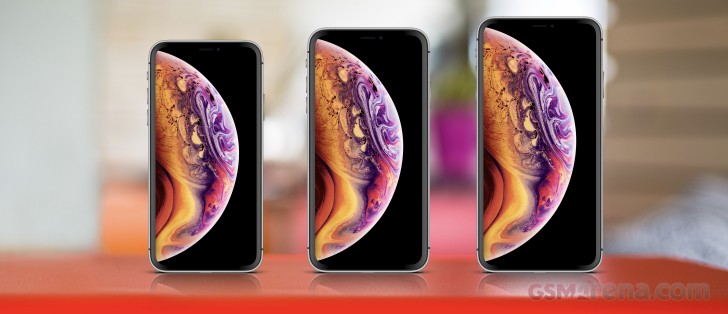 After much speculation, thanks to our colleagues at 9to5Mac, we even have the closest thing to confirmation of the names of the 5.8" and 6.5" OLED equipped models - the iPhone Xs.
While another recent report stated that Apple will adopt the Max moniker for the largest if its 2018 iPhones, alternatively Apple could stick with its Plus naming convention or adopt a similar strategy to its iPad Pro lineup and drop the extra word from the larger model entirely and go by screen size.
The single 6.1" model in the lineup is speculated to be called the iPhone 9, continuing the naming convention the iPhone has used since its inception.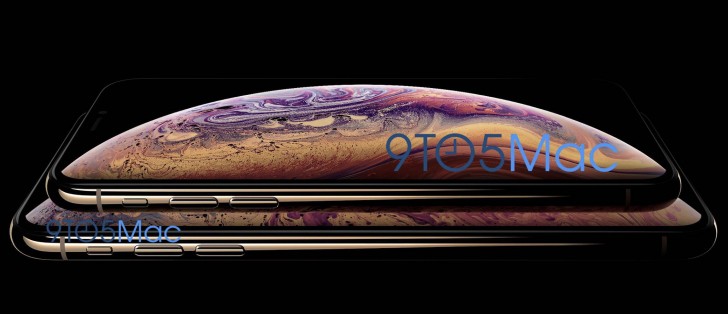 With both models in the iPhone Xs range packing OLED screens, now would be the time for Apple to introduce both a true Dark Mode and Always on Display.
All the 2018 iPhones are expected to utilize the front facing True Depth camera to enable Face ID. It remains to be seen what improvements, if any, Apple has made to Face ID for the 2018 iPhones.
While the display cut-out or notch is expected to remain, it's interesting to note that the leaked images show a wallpaper that does its best to mask its existence.
Both iPhone Xs phones will come with dual cameras on the back, while the iPhone 9 will use a single module, albeit with a rumored brighter sensor. In the face of increased competition, we'd like Apple to surprise us with a triple camera system on the larger iPhone Xs akin to that of the Huawei P20 Pro - but that's just wishful thinking probably.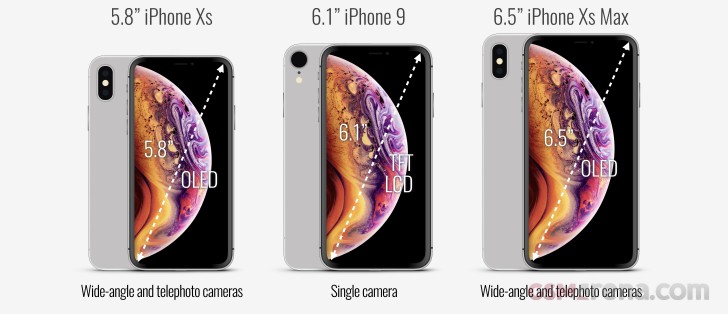 Apple has remained conservative when it comes to its camera's pixel count - it's been at 12MP since the iPhone 6s and instead concentrates on getting the best possible images from every pixel it captures and processes with its ISP. That being said, the may have come for Apple to make a megapixel jump - so expect something in the 16-19MP range.
Other technical highlights expected are new A12 processors built upon a 7nm process, combined with the second generation Apple-designed GPU, the A12 will continue to top the benchmarks with a decrease in power consumption. There's an outside chance that battery life will further be aided by Apple's first in-house designed Power Management chips.
While we expect the iPhone Xs models to be equipped with the A12, we hope that Apple doesn't take the opportunity to power the 6.1" iPhone 9 with last year's A11 Bionic to keep costs low.
It's anticipated that Chinese models of the iPhone 9 will feature dual-SIM capability, a first for any iPhone.
It's highly likely that the Xs models will top out at 4GB RAM and 512GB storage with the iPhone 9 coming in with lower RAM (3GB) and lower max storage (128GB) befitting its position within the range.
Colors across the range will be more varied with the leaks showing the iPhone Xs models with their stainless steel band finished in gold, matching a gold glass back. Rumors also indicate that the iPhone 9, with its aluminum frame, will arrive in an even greater range of colors.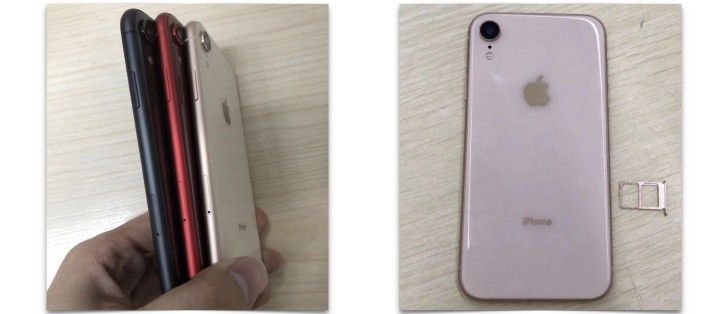 Images courtesy of /LEAKS
It's expected that the 2018 iPhones will get a beefier 18W charger in the box, a long overdue upgrade.
Wireless charging on the current 2018 iPhones caps out at 7.5W. While the QI standards support wireless charging up to 15W, Apple would have to have to accommodate not only the appropriate hardware to enable 15W wireless charging but manage the additional heat generated. Ideally, the AirPower Mat would also get 15W charging.
Analyst Ming-Chi Kuo stated that Apple will be offering a "more aggressive" pricing strategy for its three new iPhones in 2018 as it is concerned about "the negative impact of a higher price," but also that it has an improved cost structure thanks to assembly yield improvements:
6.1" iPhone 9 model will cost €800/£700/$700 5.8" iPhone Xs mode will cost €910/£800/$800 6.5" iPhone Xs (Plus/Max) model will cost €1.150/£999/$999
Series 4 Apple Watch
Aside from the anticipated spec bumps, the big news for the Series 4 Apple Watch will be its larger and higher resolution display - about 15% increase on both counts.
It's been reported that existing Apple Watch straps will fit the Series 4 so expect the overall form factor to remain the same.
The increase in screen size will enable rich content watch faces, with the leaked image below showing a new Apple Watch face with a total of eight complications both inside and outside the analog watch face itself.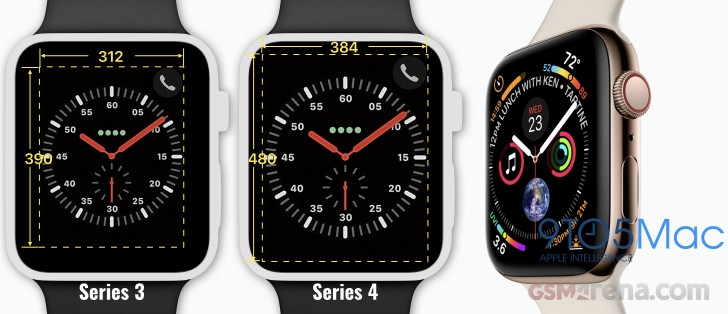 Envisaged 42mm model with its larger higher resolution display
It's not known currently if this new watch face applies to both sizes of Apple Watch or just the larger version.
We expect Apple to introduce its next-generation SoC for the Series 4 Apple Watch, likely to be called the S4. Analyst Ming-Chi Kuo talked improved battery life, which given the larger display would mean a far enhanced power efficient S4 chipset.
The packaging of components internally may allow for a physically larger battery and in turn improved battery life. That should allow Apple to introduce native sleep tracking to its Apple Watch.
While a slimmer design could be on the cards, this would result in less space for the battery. LTE models will have a more subtle red dot on the digital crown.
Additional rumors have also predicted the introduction of a touch-sensitive haptic button along with a redesigned digital crown to better aid waterproofing. Improved health sensors could also make an appearance on the Series 4 Apple watch.
AirPower Mat
Announced one year ago alongside the 2017 iPhones, expect Apple to announce the availability of the AirPower Mat.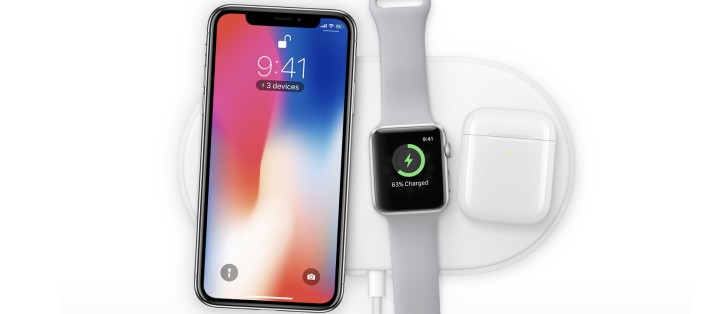 It's unique wireless charging solution that lets you wirelessly charge of a number of iDevices with the iPhone capable of showing the charging/battery status of all the devices currently on the mat.
Devices supported include the 2017/2018 iPhones, Apple Watch and AirPods when paired with a wireless charging compatible case.
2018 iPad Pro's
Falling in the "likely to happen" category, Apple will introduce its 2018 iPad Pros. Like its iPhone brethren, expect Face ID to be on board, replacing Touch ID for the first time in the iPad range.
With its anticipated smaller bezels, we'd be surprised if Apple introduced a display cut-out to accommodate it - after-all, ergonomically tablets require a bezel.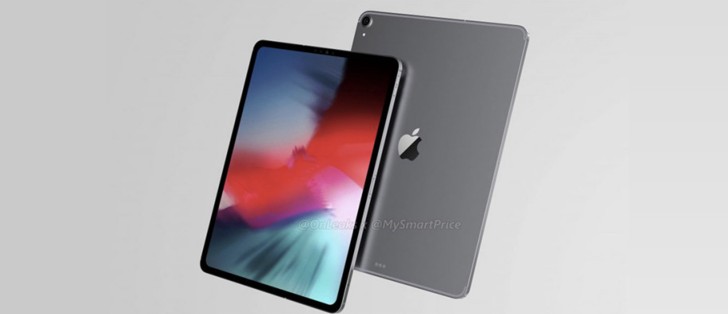 Images courtesy of OnLeaks
Other highlights include an Apple A11X Bionic SoC and IPS LCD 120 Hz True-tone displays.
iOS 12, tvOS 12, WatchOS 5, macOS Mojave
First unveiled at WWDC back in June, Apple has been honing its operating system lineup though Developer and Public Beta's since.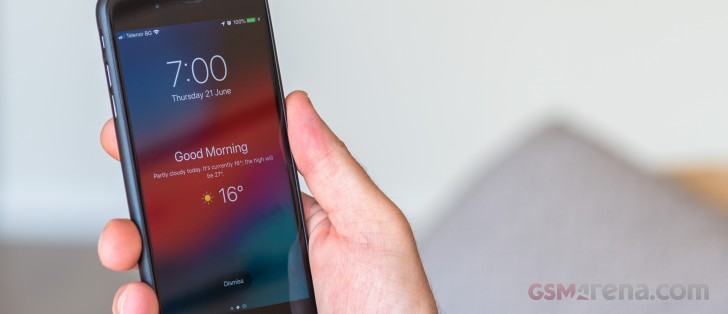 Apple will announce the dates of the public releases during its event.
Possible sightings
It's been quiet lately when it comes to rumors regarding AirPods 2. However, there's an outside chance that Apple could introduce the next generation given that they announced the original AirPods alongside the iPhone 7 and their association with the AirPower Mat.
If the above comes to pass, rumors point to improved internals with possible noise-canceling capabilities and enhanced waterproofing.
Not beyond the realms of possibility
Given all the above, Apple doesn't need to pull focus by announcing any other products, but recently it has taken the opportunity to provide sneak peaks at forthcoming products.
There's an outside chance that Apple will provide us with a glimpse of its rumored replacement for the much loved, but aging MacBook Air.
There's also an outside chance that Apple will give us a first glimpse of the new Mac Pro that is currently in development. An entirely new design, with improved upgradeablity to appeal to professionals and power-users.
How to watch
You can watch live on September 12 at 10 a.m. PDT here.
We'll be reporting on everything Apple unveils during the event as it happens.
Related
Anonymous
12 Sep 2018
sxs
It's addressed to the original poster who has already bought an expensive $1,300 apple watch. In his own words, he even said the purchase 'is kinda insane'. Whether or not you see it as an advice meant for you and other Apple users too, then so be i...
Anonymous
11 Sep 2018
v3B
...Sounds like you're the one with the mental gymnastics. Calm down dude it's just a bunch of new iPhones/gadgets being announced...
Popular articles
Popular devices
Electric Vehicles