Apple's iPhone 12 Pro Max and iPhone 11 were top sellers in Q2 2021, iPhone 12 mini got the cold shoulder
Enrique, 16 July 2021
We recently reported on a research by Consumer Intelligence Research Partners which analyzed for how long Apple users were holding on to their older iPhones.
Another interesting angle of the research however was which were the most popular new iPhone models in this period.
The research looked at iPhones were selling during Apple's third fiscal quarter (April through June).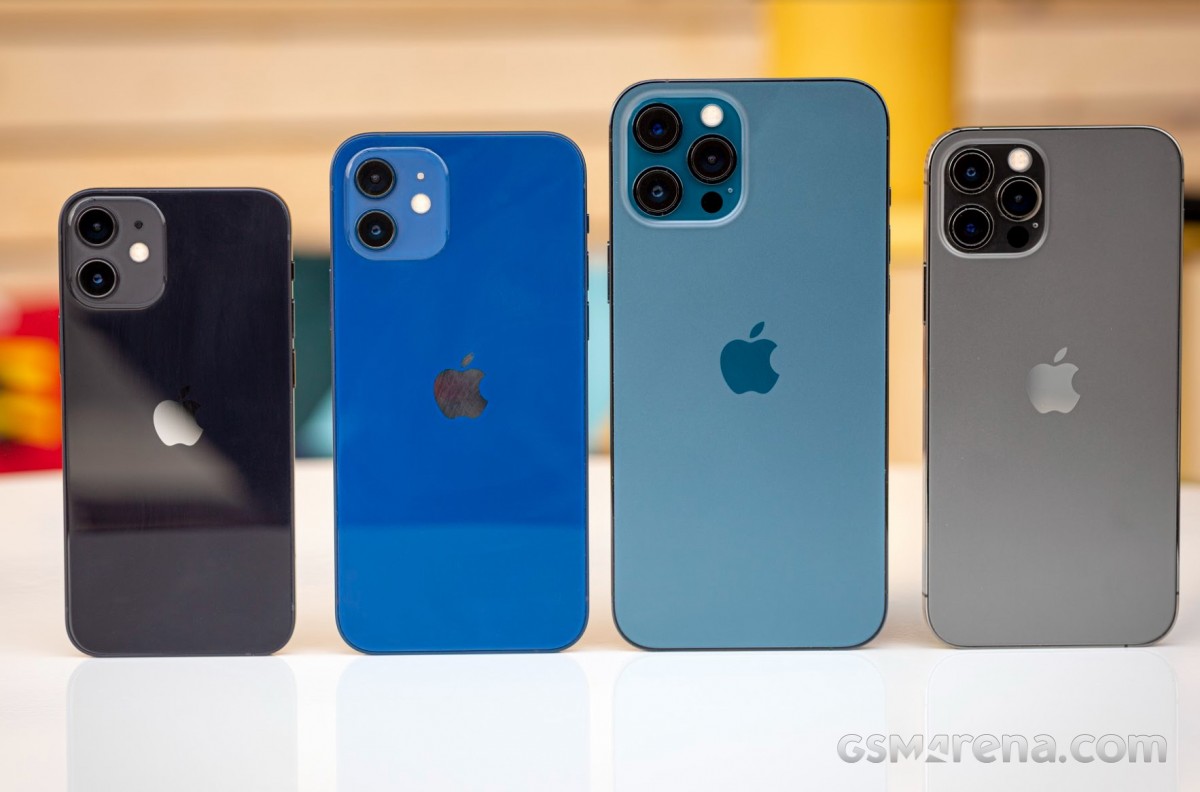 From left to right: Apple iPhone 12 mini, iPhone 12, iPhone 12 Pro Max, iPhone 12 Pro
Among the people surveyed, the iPhone 12 Pro Max and iPhone 11 models were the best-selling, both of which each made up 23% of the share of iPhones purchased by participants of the survey. All four iPhone 12 models made up 63% of iPhones.
During the same period last year the iPhone 11 series made up 65% of sales. Indeed, the iPhone 11 matched the iPhone 12 Pro Max, the two best-selling models for the quarter at 23% market share each.
On the other end of the spectrum, the least popular models for the quarter were the iPhone 12 mini, and the iPhone XR. Each of which made up just 5% of the participants.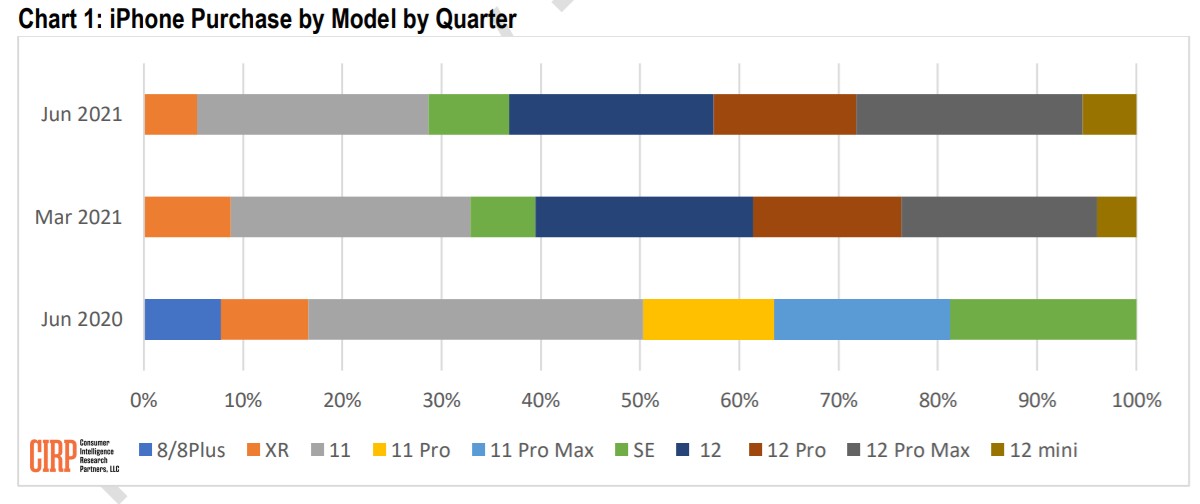 Apple no longer reports an average selling price, instead it focuses on a "US weighted retail average price" (US-WARP).
CIRP estimates that as more people picked the iPhone 12 Pro Max as their next phone, the US-WARP rose to $869 in the April-June quarter, "considerably higher" than the same period last year, according to the analysts.
Another positive trend is that Apple recorded a significant increase in sales through its own retail operations (both online and brick and mortar stores), while Best Buy and carriers sold fewer units. Most iPhones (66% as of June 2021) are still sold through carriers, though.
Check out the Source link to see the full report.
Related
omegaKnights
13 Sep 2021
uC8
lmao better is the 6s plus that works even faster than s9/note 9 and has security updates even more latest than s10 and each and every app works on it unlike s6 edge on which aLmOsT apps work.
I have the 12 mini and has a pretty decent battery life. Not exceptional, but it lasts me throughout the day (6-7h of SOT). I'd suggest giving it a try.
What the f...you can listen to music from anywhere....windows, mac, android , ios,linux , from your car etc from everywhere....stop being locked in android world
Popular articles
Popular devices
Electric Vehicles