Apple's "Peek Performance" event hot take
Ivan, 13 March 2022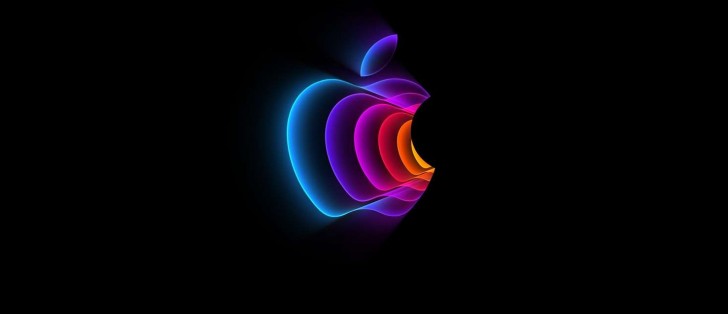 Apple's "Peek Performance" event went down this week and it was transformative to a few of Apple's most important lineups - the iPhone, the Mac, and the iPad. So let's look at the biggest stories from the event.
iPhone SE (2022) fails to excite, but it's okay
You can count the upgrades of the iPhone SE (2022) over the two-year-old phone it replaces on one hand - better processor with 1GB more RAM, 5G and new tougher glass. Hardly gets the geeks' hearts racing. From the 2017 design that was already showing its age back then, through the small, low-res display, to the single rear camera - the iPhone SE is not meant to excite.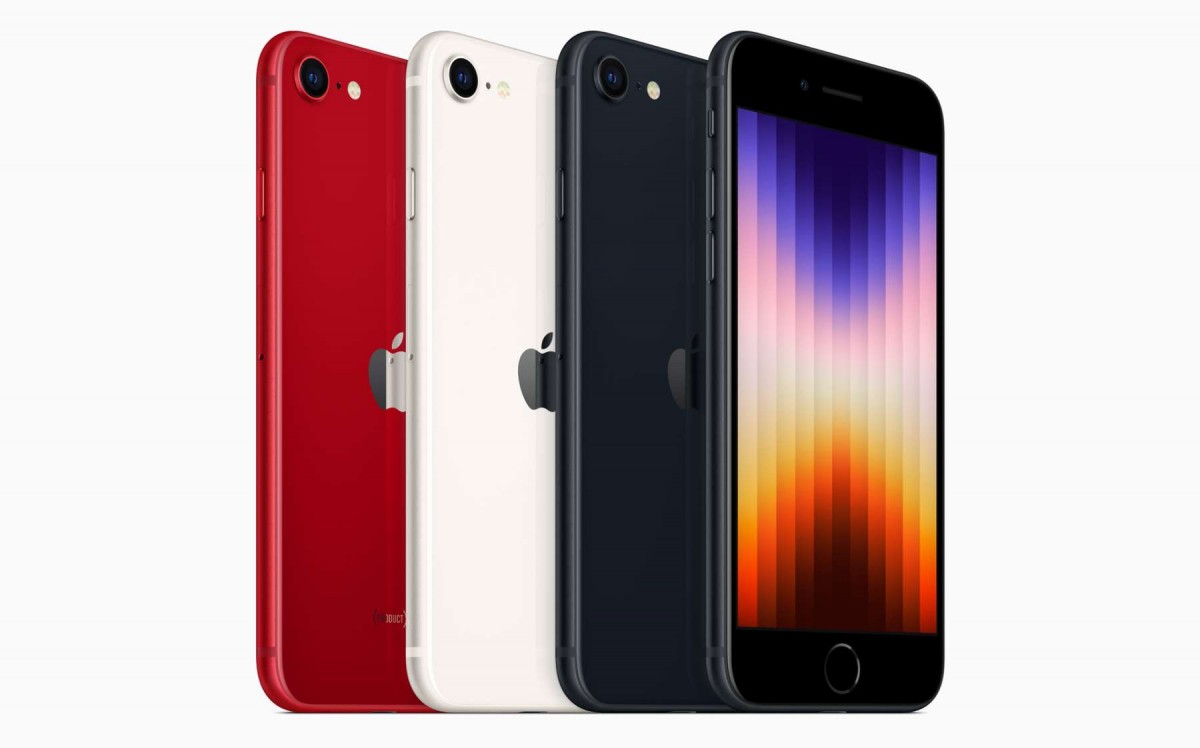 But it's also built to be familiar to great many people that want a compact and simple phone. It's also covered for software updates for at least 5 years and will cope with any task with ease, thanks to Apple's excellent silicon.
So the iPhone SE (2022) is just what it needs to be and does exactly what Apple wants from it, and it will sell by the millions. And it will neatly fill the iPhone mini hole that will be left this fall.
But the cheapest iPhone is no longer that cheap
Sadly Apple also adjusted to the times. The iPhone SE (2020) launched at $399/€479/INR 42,500 for the base 64GB model, while the iPhone SE (2022) is $429/€519/INR 43,900 for the same storage. This will no doubt bolster Apple's bottom line, so all's fine in Cupertino. Customers, however, might feel that having only minor upgrades and a price hike is a bit disappointing after two years of waiting.
iPad Air with M1 is great for Apple
The iPad Air (2022) follows roughly the same upgrade path as the iPhone SE - same body, new processor, and a wider selfie camera.
The M1 chip will provide superb performance and a subjective feeling of prestige. But in practical terms, you're not getting that much more than you did with an iPad Air from 2020.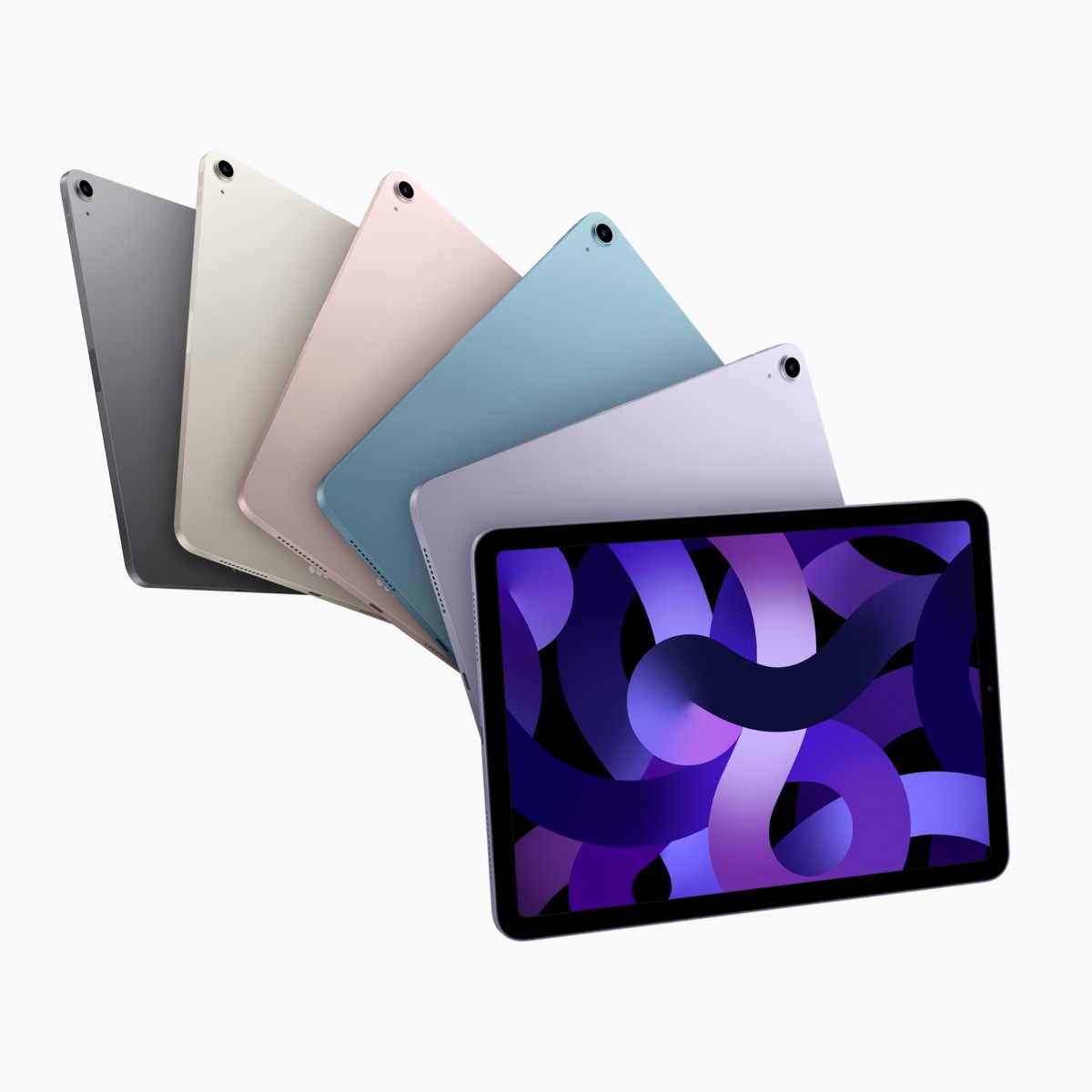 In fact, the new Air has the same two storage options as the old one - 64GB and 256GB, which works in favor of Apple's 11-inch iPad Pro from 2021. If the base 64GB iPad Air isn't to your liking, you'd have to spend €849 for a 256GB model, while a 128GB iPad Pro is €879 - that device has a 120Hz display and better cameras. But whichever way you go, Apple wouldn't mind.
M1 Ultra gives power users what they need
With the announcement of the M1 Ultra chip, Apple finally gave its Intel holdouts using iMac Pro and Mac Pro devices a powerful chipset for professionals. Not just media creators, but any industry professionals.
The Ultra is basically two M1 Max processors, connected with what Apple calls "Ultra Fusion" architecture (which is very similar to AMD's Infinity Fabric or Intel's Mesh Interconnect architecture) - allowing for an OS to recognize the two processors as one.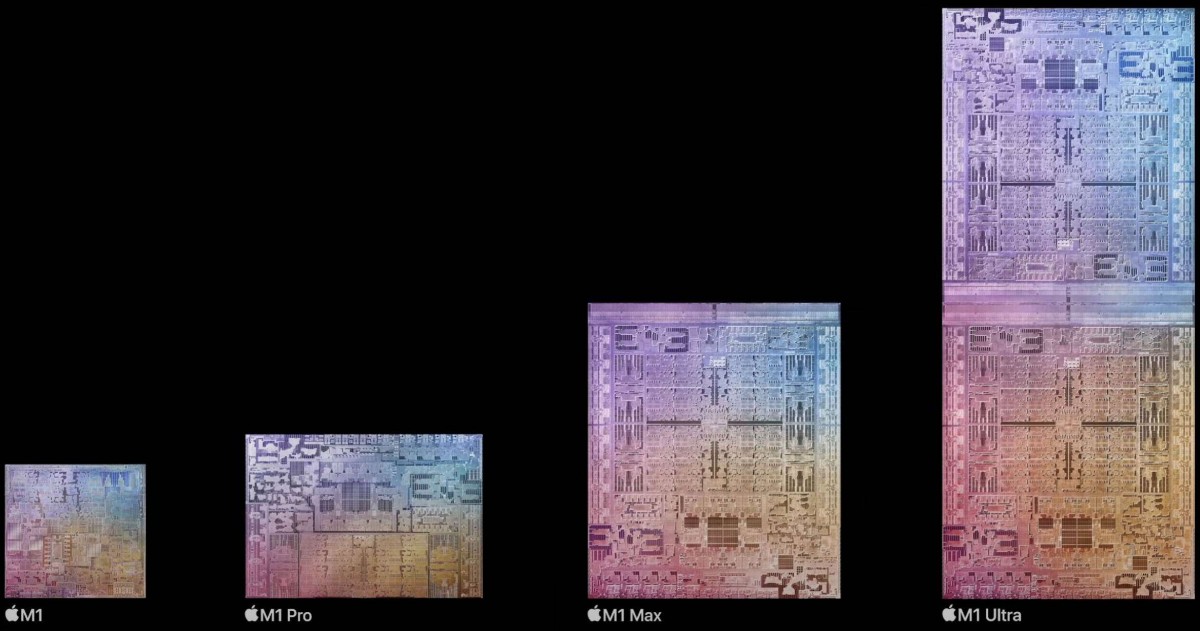 The M1 Ultra has a 20-core processor and up to a 64-core GPU, and can be configured with up to 128GB of shared memory. It provides up to 800 GB/s of memory bandwidth.
Apple did say it has one processor left to unveil - that will likely power the Mac Pro later in 2022. Rumor has it that one will bundle essentially two M1 Ultra's, or the equivalent of four M1 Max's - imagine that!
Mac Studio is so un-Apple, yet so-Apple
The M1 Ultra can be bundled into the Mac Studio - Apple's newest, and most powerful desktop computer.
This is one device that's so unlike Apple as we've known it for years, yet so like the Apple that's emerged in the last couple of years. For starters, it has ports - four USB-C, two USB-A, Ethernet, HDMI, a headphone jack even! There's even a full-sized SD card reader on the front, along with two USB-C ports on the front of an Apple computer!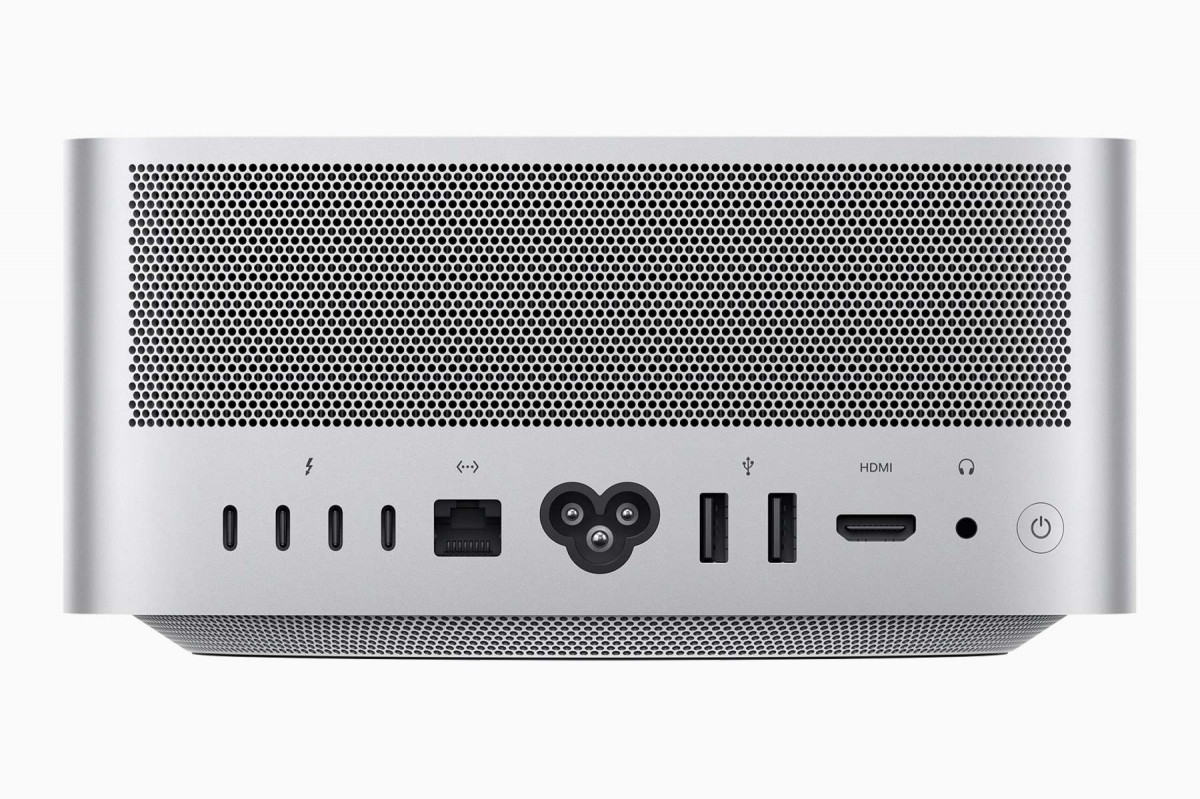 Apple has been in a league of its own when you look at premium laptops for creators, but starting with the M1-powered Mac mini, it began taking desktop users back from Windows. The Mac Studio will undoubtedly tempt many power users to give MacOS a go.
Monitor and green iPhone were also there
Apple also showed a Green iPhone 13, and 13 Pro, a 27-inch monitor, and announced that Apple TV+ is getting Friday Night Baseball.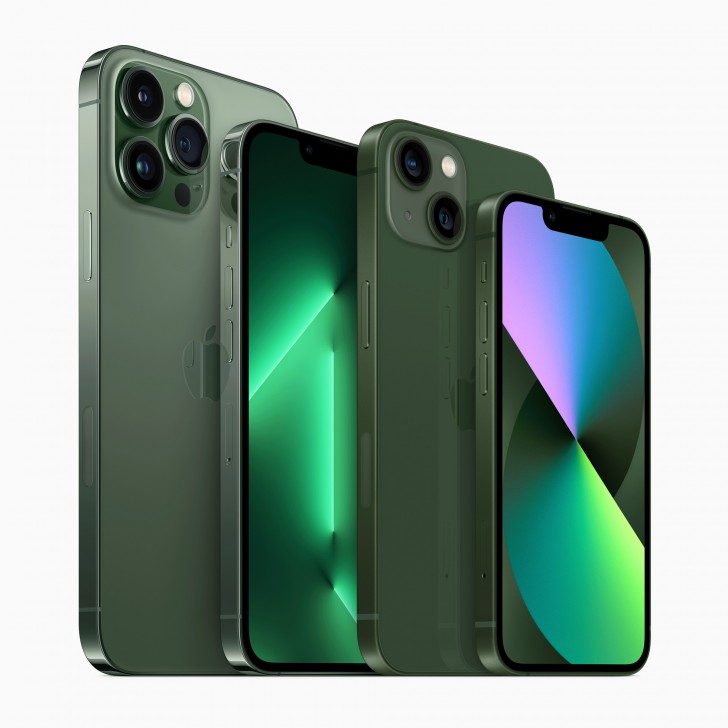 iPhone 13 Pro Max, 13 Pro, 13 and 13 mini
The monitor is a bit polarizing. It's has pretty design, 5K resoltion and 600 nits of brightness. There's a built-in 12MP camera with CenterStage and a six-speaker Dolby Atmos-certified sound system.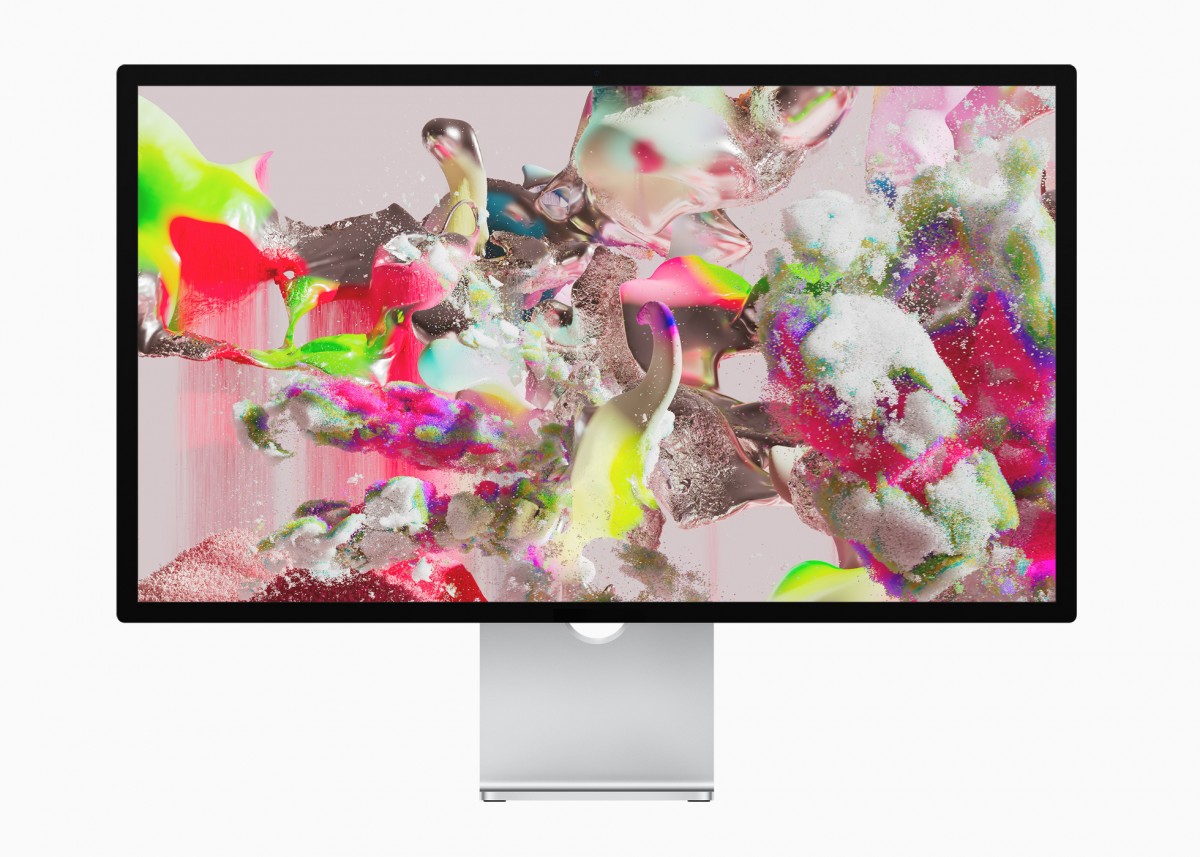 While reasonably great, these specs aren't impressive, especially in comparison to Apple's 8-year-old 5K display, which is nearly identical, save for the 500 nits of brightness, or LG's 6-year-old 5K display.
The Apple Studio Display is $1,600 without height adjustment, which is an extra $400. You can find 4K displays with superior specs for less than $1,000.
Related
Nobody: Apple: let's combine silicon with silicon to make it more! :p
Anonymous
14 Mar 2022
nDy
i think this design its a classic for people that wants the most easy to use smartphone. I see a lot of old people that didnt grow up with tech and mobile phones that use iphones and even android with home button
Popular articles
Popular devices
Electric Vehicles