Asus unveils mixed reality headset and super thin laptops at IFA
Peter, 30 August 2017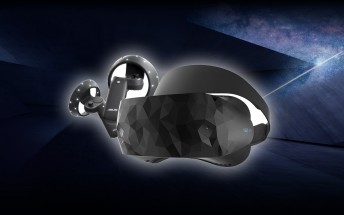 Asus took the IFA stage to unveil its new Windows Mixed Reality Headset along with a number of portable but powerful laptops.
Asus Windows Mixed Reality Headset
The headset features Microsoft tech for both real-world and virtual experiences. It has displays with 3K resolution and two built-in cameras on the front. The cameras are used for six degrees of freedom position tracking without the need of additional external sensors. You can set up the headset in just 10 minutes.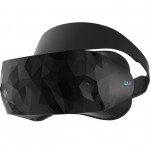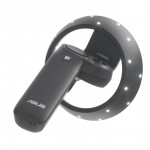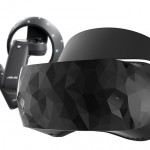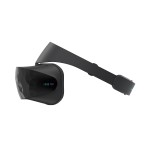 Asus Windows Mixed Reality Headset
The Asus Windows Mixed Reality Headset is comfortable to wear – it weighs 400g and has premium cushioned materials (antibacterial) and a "balanced-crown design", which lowers the pressure on your nose and face.
The headset will set you back €450.
Asus ZenBook Flip 14 and Flip 15
Measuring only 13.9mm thick, the ZenBook Flip 14 is the world's thinnest 2-in-1 laptop. It's fairly light too, 1.4kg. In that package you're getting a 360° flippable touchscreen - 14" obviously, but its thin bezels make it the same size as a 13" laptop, says Asus.
The ZenBook Flip 15 has a 15.6" touchscreen with 4K or 1080p resolution. Note that the screen supports a precision stylus. It is the most powerful in the series – like the smaller model, it features an 8th gen Intel Core i7 quad-core processor, but it comes with Nvidia GTX 1050 graphics instead of an MX150.
You can get a 512GB PCIe SSD with these two, the 15 can also have an HDD up to 2TB. The ZenBook 14 boasts Harman Kardon audio and 13 hours of battery life.
The Flip 14 costs €800 while its bigger sibling is €900.
Asus ZenBook Flip S
Another "world's thinnest", the ZenBook Flip S claims to be the thinnest convertible at 10.9mm and is lighter than the Flip 14, weighing a mere 1.1kg. To go this thin, Asus put the keyboard on a clever mechanism that tilts and lifts it once you open the screen beyond 135°.
The 4K touchscreen also supports a stylus and can flip 360°. For something this light, this convertible has plenty of oomph thanks to an Intel Core i7 8550U (quad-core) and a 1TB PCIe SSD.
Asus VivoBook Flip 14
Another convertible, this one has a 14" 1080p screen and continues the "thin and light" theme of the others – 15.4mm and 1.5kg to put numbers to it. Again, Asus claims this has the body of a 13" laptop.
The VivoBook Flip 14 is more price concious and comes with a 7th gen Intel Core i7 instead of the latest Kaby Lake Refresh. The price is €400 by the way, half of what the Flip 14 costs.
Related
Asus ZenBook Flip 14 is very good, but it has a fatal flaw because the keyboard i the worst I have ever used!
It's on Windows, yeah. It's the new Microsoft Mixed Reality HMD's that "all" brands are launching this autumn. VR with added cameras for an option to do both VR and mixing VR with what's actually around you.
Who else needs slim laptops with more battery life
Popular articles
Popular devices