Asus ROG Phone 5 Ultimate in for review
Michail, 26 March 2021
We already brought you our ROG Phone 5 detailed review but we also happened to receive a maxed-out ROG Phone 5 Ultimate with a ludicrous 18GB RAM and 512GB storage. This calls for a quick hands-on treatment to see just how different the two editions are and more importantly what the Ultimate edition has going for it.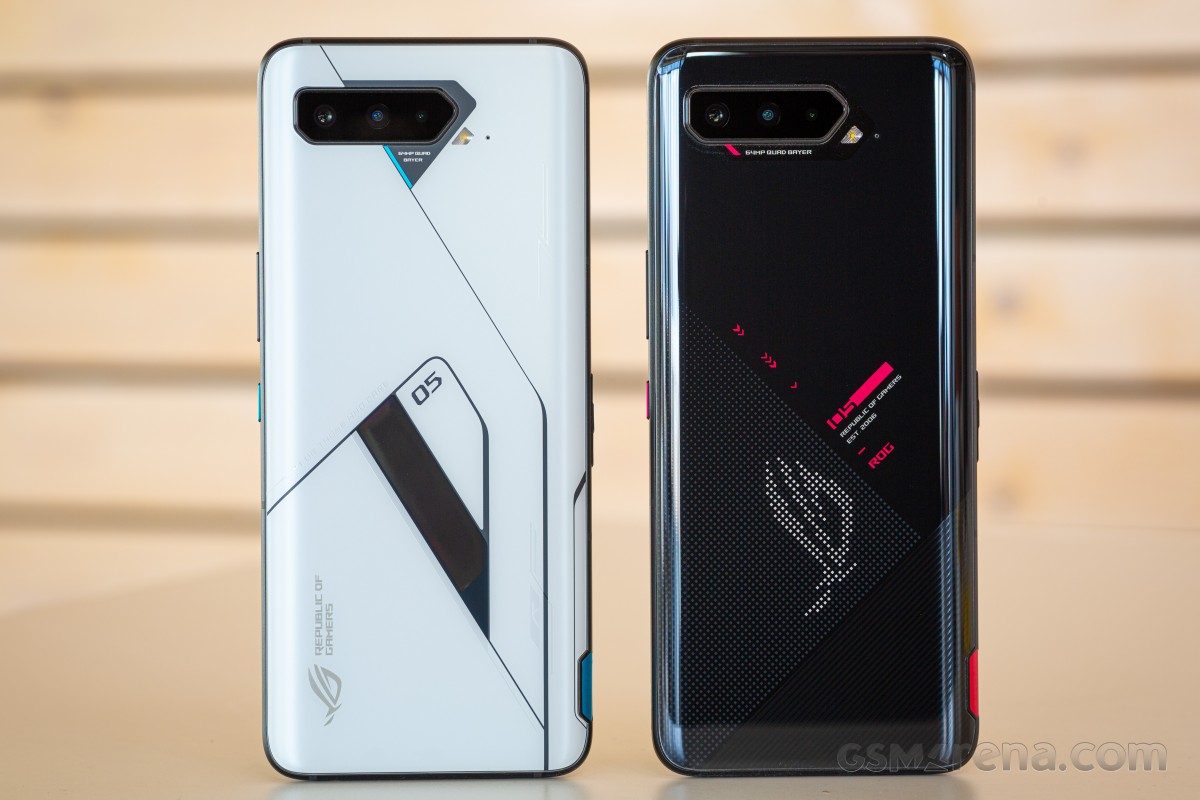 For starters the core specs remain unchanged – a 6.78" AMOLED display with a 144Hz refresh rate, Snapdragon 888 and a 6,000 mAh battery with 65W charging. What you do get on the Ultimate edition is a ROG Vision monochrome PMOLED display on the back which can display notification alerts, animations, images or simply rep your favorite website as we decided to do.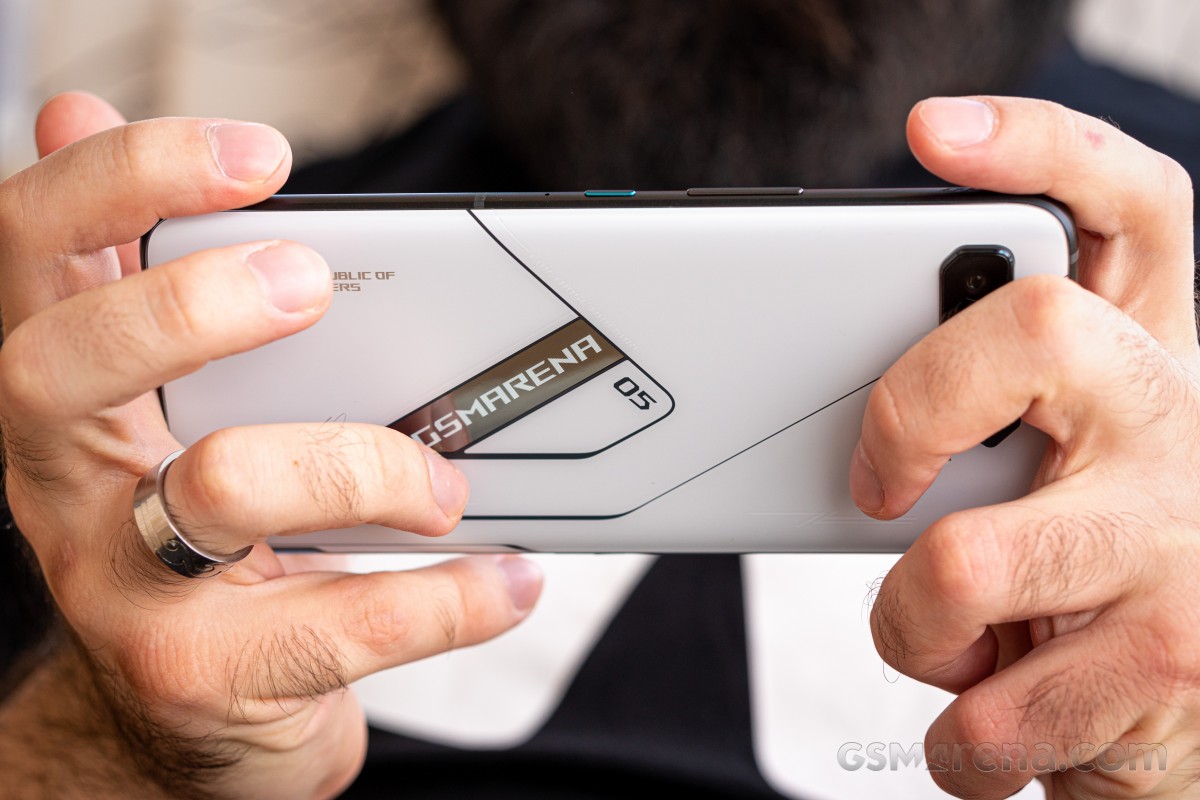 Another more functional addition are the two rear touch buttons which are programmable and supported in games like PUBG Mobile. These are part of the back panel of the phone and are located below the ROG Vision mini display and next to the camera sensor. In short, you get the L2/R2 trigger function found on most game controllers. The Ultrasonic side triggers located on the right-hand side of the frame are still present here.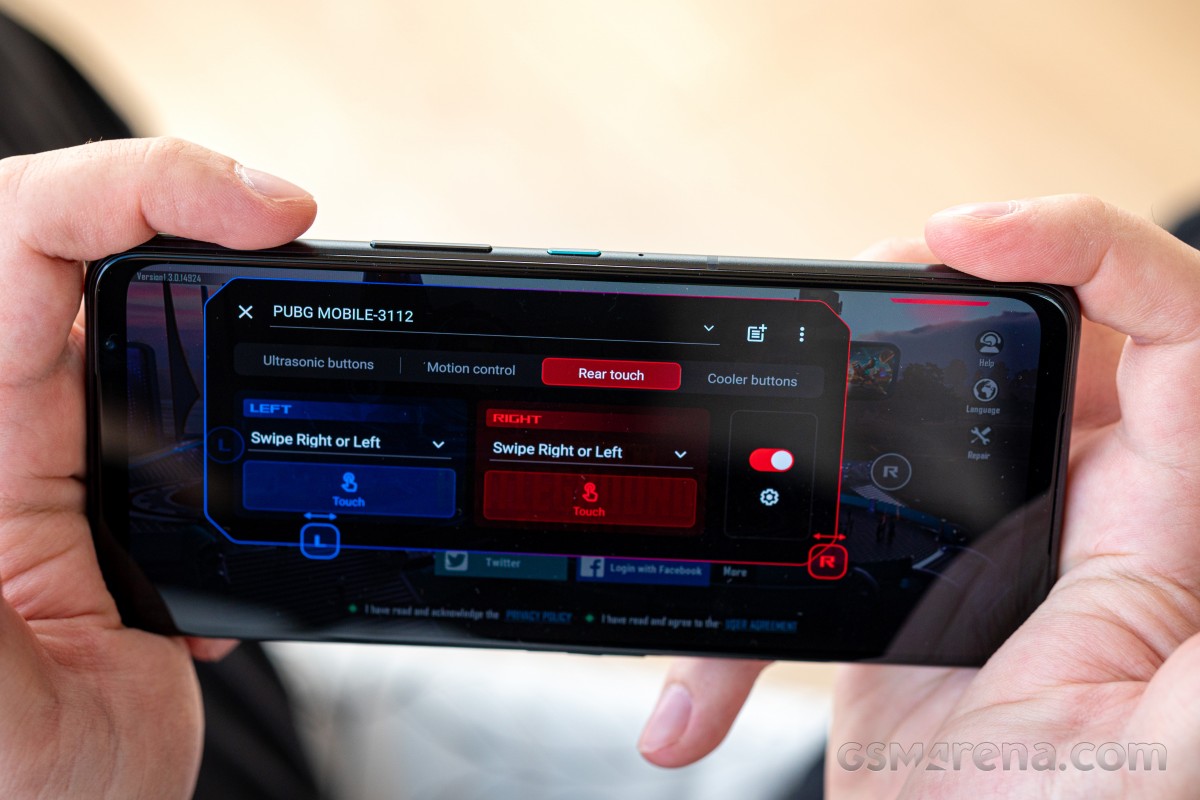 The ROG Phone 5 Ultimate also comes bundled with the AeroActive Cooler 5 which Asus claims can reduce the device surface temperature by 15ºC and the chipset temperature by 10ºC. There's also a nifty set of physical shoulder buttons on the cooler as well as a headphone jack and kickstand. Another added bonus is the transparent protective case which features a cutout for the ROG Vision display and rear touch buttons.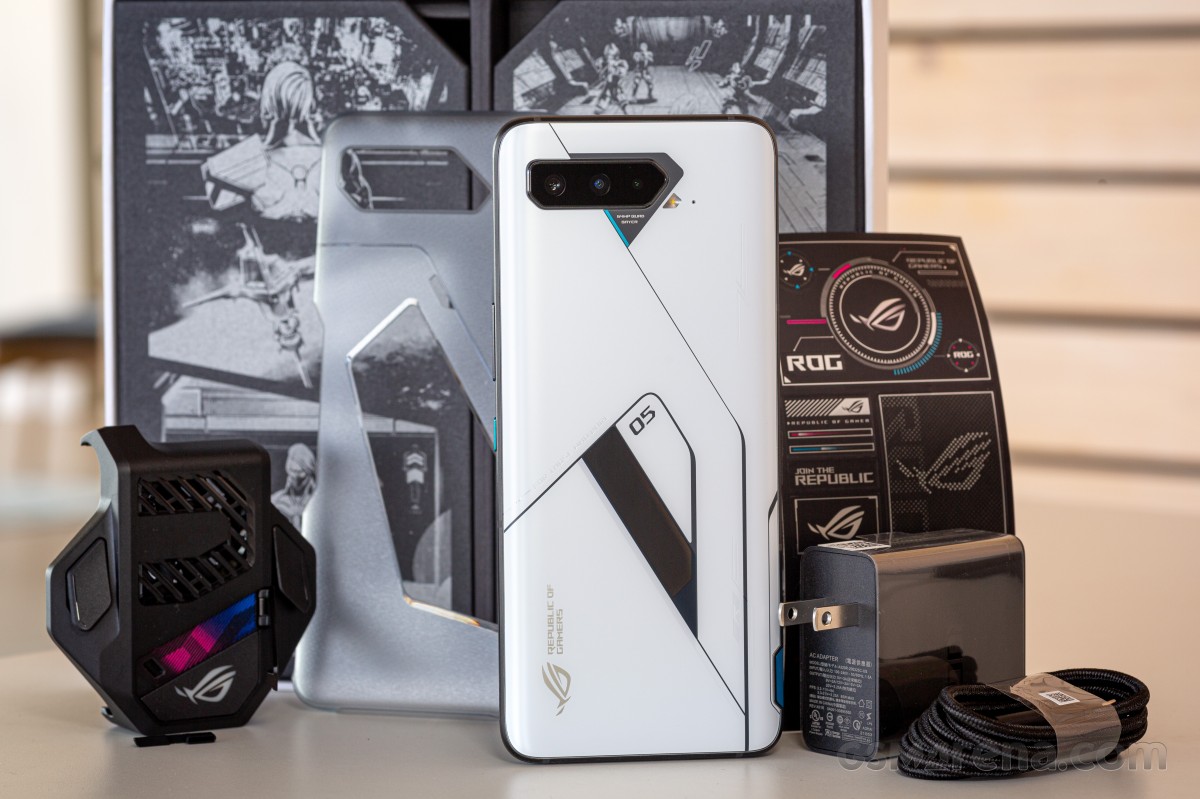 The ROG Phone 5 Ultimate is only offered in the Clone trooper Matte White which has a satin-like finish compared to the gloss one on the vanilla ROG Phone 5. It's definitely weird to use a device with 18GB of LPDDR5 RAM when your work laptop only boasts a measly 8GB or 16GB slot but such is the world of gaming phones in 2021. The maxed out 512GB of storage sounds like overkill but keep in mind it's non-expandable so Asus made sure you have enough to fit all your games multimedia content on here.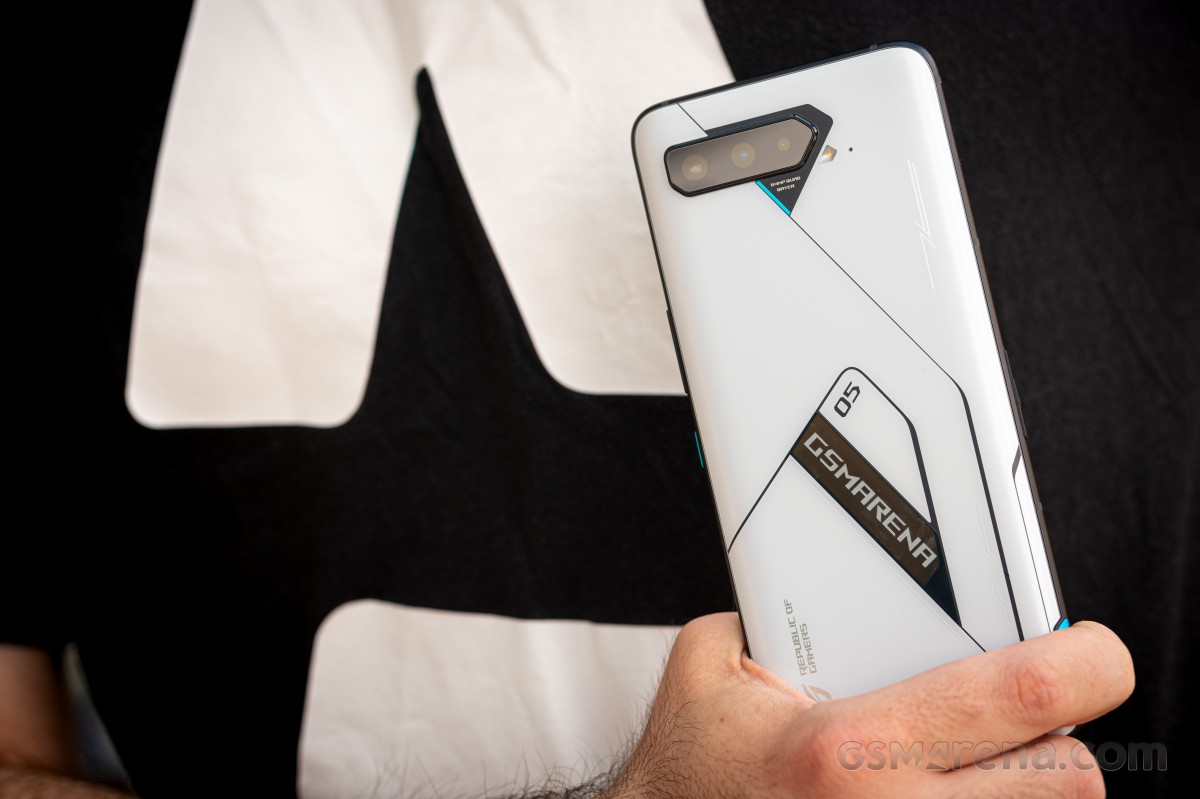 As a whole, the ROG Phone 5 Ultimate is a flashier alternative to the already excellent vanilla ROG Phone 5. Are the 18GB RAM, rear touch buttons and ROG Vision display worth the premium? That's up to individual buyers to decide.
In the meantime, do check out our ROG Phone 5 full review to see how the hardware performed in our testing and our verdict on Asus' latest gaming phone.
Related
By compact I mean thickness. I don't talk about overall phone size because who would like to play games on 5 inch screen.
You are missing the point. The ROG ultimate edition is meant and designed with enthusiast gamers in mind. These guys aren't interested in S21 Ultra or iPhone 12 pro Max, both of which are heavily over priced imo.
Popular articles
Popular devices
Electric Vehicles