Asus Zenfone 7 Pro review
GSMArena team, 1 September 2020.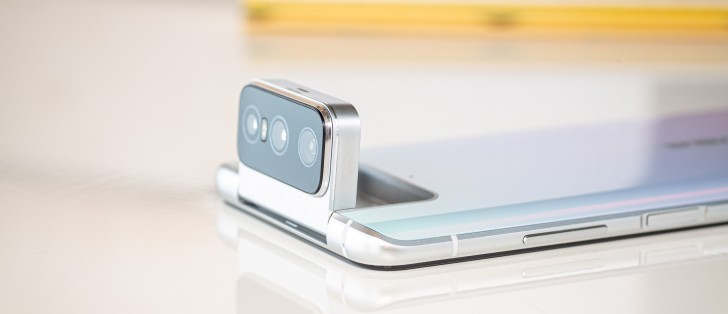 Video recording
The Zenfone 7 is a very capable video recording tool. It can capture video in 8K resolution at 30fps (as opposed to Samsung's 24fps) with its main cam, as well as up to 4K at 60fps with both the main and the ultra wide modules. The Telephoto is more limited in its shooting options - it tops out at 1080p 30fps.
You can choose between the h.264 and h.265 codecs with the former being selected by default. Even the 8K clips are encoded using that by default, so you end up with pretty massive file sizes - 8K has a 105Mbps bit rate, or close to 800MB for a minute of footage. Switching to h.265, however, doesn't help as the phone maintains the same bit rate. The bit rates in the other modes are similarly generous - 4K60 gets 75Mbps (some savings can be made here if using h.265 - 65Mbps there), 50Mbps for 4K30, 30Mbps for 1080p60 and 20Mbps for 1080p30.
8K footage from the Zenfone 7 is, well... detailed, but not as detailed as we've seen on the 8K-capable Galaxies, and we don't like those all that much to begin with. It's a nice checkmark in the specsheet, but the end result is a huge file that's hard to work with, you have nowhere to play it, and it doesn't make you go wow when you examine it from up close.
Footage out of the main camera is well detailed in both 4K and 1080p, with hardly any difference between 30fps and 60fps modes. Sharpening is handled with moderation, so things aren't overly artificial and there's no noise to speak of either. As in stills, color reproduction is very appealing, with just the right amount of saturation and no color casts. Videos are contrasty and dynamic range is reasonably wide.
The ultra wide angle has a slightly more desaturated color rendition and we're seeing a gentle pink tint to what should be a gray road surface - perhaps unnoticeable in isolation, but you'll pick it up if you watch clips side by side. Detail is very good in both resolutions too and there's no drop in quality if you switch from 30fps to 60fps either.
The tele camera can only do 1080p at 30fps, but it does it really well. There is some of that color shift on the street that we saw on the ultra wide, but the detail is great, there's no noise and footage is nicely contrasty.
EIS is available in all modes and on the Zenfone 7 Pro it's aided by the OIS on the main and telephoto cams - the non-Pro has no OIS. In any case, we've reached a point where electronic stabilization can almost do miracles. Having said that, we can't be positive the non-Pro will behave the same way as the Pro in this respect.
The Zenfone does indeed stabilize videos very well removing nearly all signs of walking induced shake. Even 3x zoomed in clips are very stable. It'll also comfortably stay pointed in one direction if that's what you want. Pans are generally smooth too, except for that brief moment of transition at the start of a pan where we saw a slight roll before the footage got horizontal again.
There's also the HyperSteady stabilization. That mode works only in 1080p though it does still let you choose between 30fps and 60fps. While the zoom selector has the same three positions for ultra wide, normal and tele, the first two are captured on the ultra wide cam, while the last one is sourced from the main one - the actual tele doesn't do HyperSteady. As is customary with these 'steady' modes, the Zenfone's Hyper ones come with a noticeable floaty action and viewfinder lag.
The Zenfone's Pro video mode comes with some interesting features. Sure it has ISO and shutter speed control, but it also adds a histogram and audio levels, as well as wind noise reduction and options for which mics to use for audio capture.
A point zoom feature is also available where you tap on the screen and then move a slider and the phone will zoom in to that part of the frame. That only works with about 2/3 of the frame, however, as the right third of the viewfinder is overlayed with other controls and tapping there doesn't move the zoom point. You could, technically, flip the phone around so the controls end up on the other side. That likely won't be necessary though - the resulting zoom action is quite choppy and you'd probably not want to use the feature anyway.
With the Flip Camera on board, the Zenfone 7 is unmatched in its selfie video recording capability. The main module will barely fit your head when recording in landscape (an odd clarification, as if you can record in any other orientation), so you may default to the ultra wide for a much needed increase in coverage. However, we'd advise getting a short selfie stick and using the main cam anyway - its higher quality and natural background blur are worth it. We can see the Zenfone being used for vlogging or for improvised work-from-home quarantine-style YouTubing.
Here's a glimpse of how the Zenfone 7 Pro compares to rivals in our Video compare tool. Head over there for the complete picture.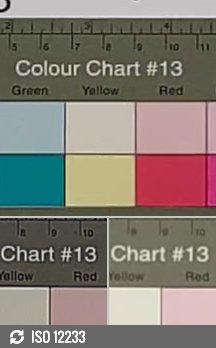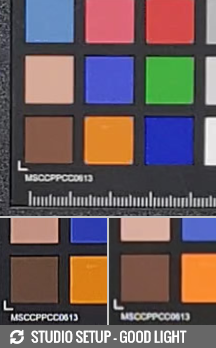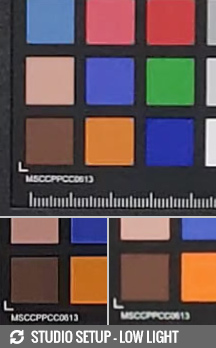 Asus Zenfone 7 Pro against the Galaxy S20+ and the OnePlus 8 Pro in our Video compare tool
Have zenfone 7pro DLNA function? I don't find in specs...
Zenfone 7 with Telephoto but not OIS, or 1+ 8T with OIS and no telephoto ?
No. The higher the refresh rate, the lower the delay visible on screen. It might not affect you, but for me it was nearly night and day. This is just one of the factors affecting overall delay. The real question is why 90Hz and not 120? Are there any...