BlackBerry reacts to the Gartner report that said it has 0.0% market share
Vlad, 17 February 2017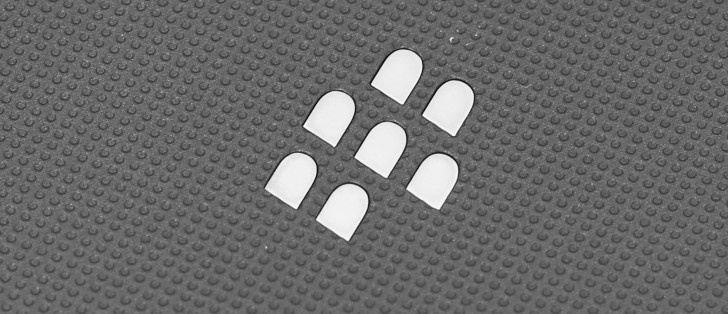 Yesterday market research firm Gartner released its latest report on the state of the mobile world. One interesting tidbit in there was that for the fourth quarter of 2016, sales of devices running BlackBerry OS reached an unflattering 0.0%.
Today the Canadian company has sent us its official reaction to that report. Here it is:
As has been widely communicated, our current strategy focuses on providing state-of-the-art software and security for enterprise and devices. As part of this aggressive pivot to software, we have shifted away from hardware and toward a licensing model where partners develop hardware and distribute and market the BlackBerry brand. We are very excited about the new BlackBerry branded smartphones that our licensing partners - TCL, BB Merah Putih and Optiemus - will soon be introducing.
This is all previously known information of course, but we assume BlackBerry thought it was useful to reiterate following the barrage of media articles saying that it's reached 0.0% market share. Things aren't as black and white as that number seems to imply, however. First off, we're talking about devices running BlackBerry OS here - not all BlackBerry-branded smartphones. The newest of those all run Android as you may know.
Then it's good to note that while Gartner did say the market share for the OS was 0.0% in Q4 2016, that doesn't mean there were 0 sales of handsets running it in that period. The 0.0% number is a rounding, there were in fact 207,900 devices with BlackBerry OS sold in the last three months of last year. But of course, BlackBerry itself is now focused on software for Android phones, and licensing that and its brand name to partners such as TCL, which is going to fully reveal the next BlackBerry smartphone at Mobile World Congress later this month.
Related
AnonD-632062
21 Feb 2017
3Yc
You can't just "add" an OS like applying a coat of paint! The process of incorporating an in-house OS is way more complex and intensive than that and with the current situation they are in, BlackBerry could probably ill afford it....
Blackberry die hard
20 Feb 2017
Ia9
Blackberry make a meaningless statement just like DJT Here is the thin TCL make the Andriod phone so why can't TCL make the BB phone and Blackberry add the Os Apple releases ONE phone per year. I read here that when BB annnounce no mo...
AnonD-248589
19 Feb 2017
r$5
Apple sells that many iPhones in 6hrs.
Popular articles
Popular devices
Electric Vehicles