BlackBerry Torch 9810 review: Buttoned-up
Buttoned-up
GSMArena team, 5 October 2011.
Introduction
A fresh dose of oxygen or a new torchbearer? It doesn't matter which one you think RIM needed to keep the flame alive. They got both in the new BlackBerry Torch 9810. Double the processing power, the new sped-up and brushed-up BlackBerry OS 7 and higher resolution displays, RIM know giving users what they need is no longer enough.
The new BlackBerry generation is encouraging users to want more. It's not about suddenly waking the typical BlackBerry customer up to the business benefits of HD video. Nor is a bump in screen resolution and processing power enough to convince the masses to ditch their droids and iPhones and come flocking to BlackBerry.
It's a step though.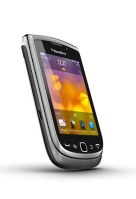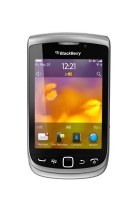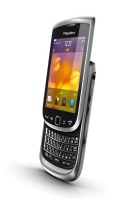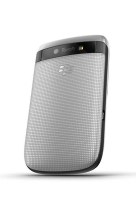 BlackBerry Torch 9810 official shots
We ended our review of the original BlackBerry Torch 9800 by calling it a step in the right direction. Good to see, RIM have not lost momentum or changed direction. Quite the contrary. The BlackBerry Torch 9810 may as well be a manual on how to make a good sequel.
Key features:
Enhanced email and data security
3.2" 16M-color TFT touchscreen of VGA resolution (480 x 640 pixels)
QWERTY slider
Quad-band GSM support and tri-band 3G with HSDPA
Wi-Fi b/g/n connectivity
GPS receiver and BlackBerry maps preloaded, digital compass
5 megapixel camera with autofocus and a LED flash
HD video recording, 720p@30fps
Single-core 1.2GHz processor
768MB RAM
8GB of inbuilt storage
BlackBerry OS v7
Fast boot functionality (if you don't remove the battery)
Optical trackpad
Hot-swappable microSD card slot (up to 16GB)
DivX and Xvid video support
Office document editor
3.5 mm audio jack
Smart dialing
Main disadvantages:
BlackBerry Internet Service account is a must to enjoy all phone features
No Flash support for the web browser
No NFC
No video-call camera
No FM radio
No haptic feedback
All-plastic body
Poor loudspeaker performance
There's almost nothing on the outside to suggest the amount of progress made inside. It's the same phone, down to the last millimeter and gram. But it's a major leap forward to a 1GHz+ CPU, a VGA screen, HD video and a more compelling touchscreen experience.
Things look good for the BlackBerry Torch 9810 and some of it is down to the fact that, out of all the new generation Berries, it has the most comfortable starting position. The Torch 9860 drew the shortest straw we guess, no keyboard and all. What's the point of a BlackBerry phone that can't give you the blackberry thumb? The Bold Touch 9900, being the flagship, will inevitably be held to higher standards.




BlackBerry Torch 9810 live photos
The strength of the Torch 9810 on the other hand is in its power to surprise without being unpredictable. It may keep a low profile but won't escape the attention of anyone after a solid smart messenger. And we don't mean the brand-loyal only. It's the right phone to offer to long-term customers, no doubt about that. Hopefully, the added speed and skill puts it on the radar for a wider range of users too.
OK, then. What we have here is a minor facelilft and a major software upgrade. There's supposed to be a better phone on the other end of the equation and we're about to start discovering it. Join us after the break for the hardware examination.
whats the best epub reader for this phone, just ordered mine and hopefully it would let me open my ebooks on it.
If you want to change from H+ to 2G go to your menu and from there go to manage connection from there go to network mode from network mode you will see 2G,3G,2G/3G if you put it in 3G if there is a stronger network in your area it will switch to H+ b...