Canalys: Foldables to reach 30 million yearly shipments by 2024
Michail, 14 February 2022
The latest Canalys report has some bold predictions for the foldable smartphone market in the near future. The early forecast suggests a yearly shipment rate of 30 million foldables in 2024 meaning a compound annual growth rate (CAGR) of 53% between 2021 and 2024. At the same time, Canalys expects the average selling price (ASP) of foldables to drop in half from 2019 values to around $1,000 in 2024.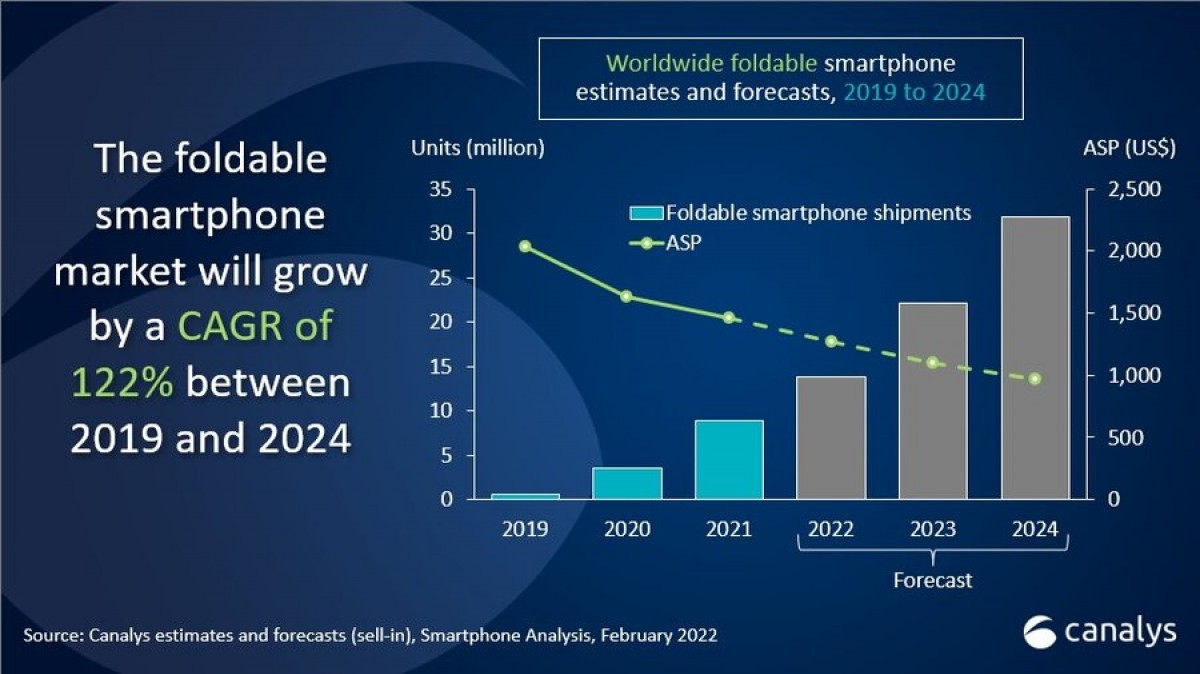 The foldable segment saw a 148% growth on the per-year basis for 2021 with an estimated total of 8.9 million shipments. For comparison, the regular smartphone market grew by 7 percentage points for the same period. Premium Android phone shipments have seen an 18% decrease compared to the values in 2019 so Android makers will try and ramp up demand with new foldables offerings in order to battle with Apple which saw a 68% increase in the same period.
Related
No lol definitely larger than the UK and PS3 did well in the UK after the first wave of shipments. What's your point?
Says who? Lol you? sales numbers and revenue for companies like Samsung are public knowledge because they are publicly traded companies and these stats are vetted by various private sector analysts. Unless you have proof that they are lying (the burd...
JUSTSOMEDUDE
15 Feb 2022
gLN
'30 million is the size of a small country. If an entire country used one type of phone exclusively that'd be worldwide news. Small percentages are only miniscule when numbers are small. ' Do you live in a country with a large popula...
Popular articles
Popular devices
Electric Vehicles