Mike Tyson and Marilyn Monroe iPhone 11 Pro editions? Caviar says sure
Victor, 17 December 2019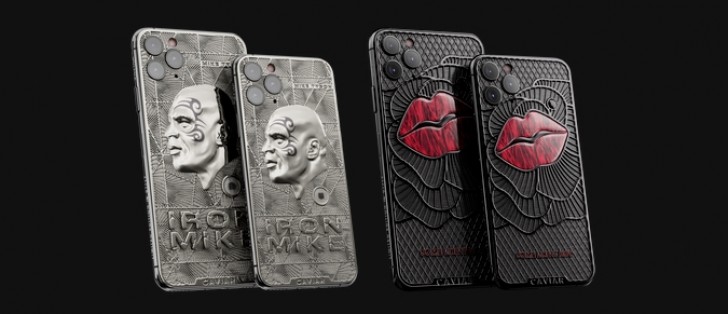 Exuberant, weird and obscenely expensive have always been the cornerstones of Caviar's phone customization business for the extremely affluent. And seeing how the company has been around for quite some time now, we can only assume that there is a market for these kinds of creations.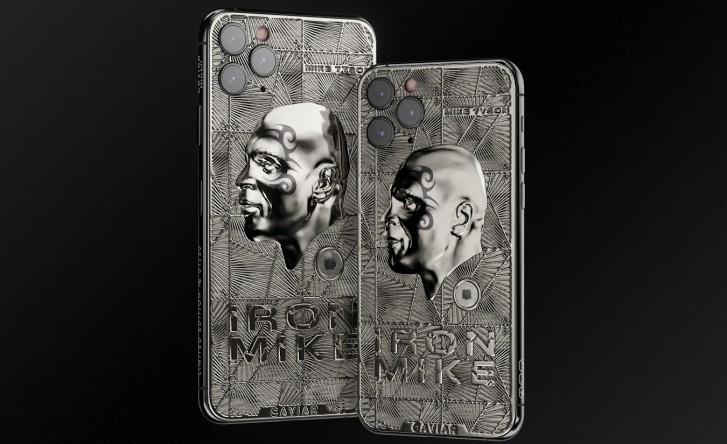 Caviar's current "Superior" line of iPhone 11 Pro and Pro Max (no regular iPhone 11, since that is too cheap) phones is definitely among the weirdest on offer. Said limited edition phones are created with "pieces of personal belongings of legendary personalities". Joining their ranks today are the Iron Mike and Marilyn Monroe models.
Iron Mike is limited to 50 units, in keeping with the number of wins in Mike Tyson's professional career. Each unit has a titanium relief on the back, along with a floral pattern, which Caviar claims to add "special brutal dynamics to the design". But what about the pieces of personal belongings, we hear you ask. In this case you get a piece of his "sports equipment", enclosed under a protective glass. The cheapest iPhone 11 Pro 265GB "Iron Mike" model will set you back $5,850.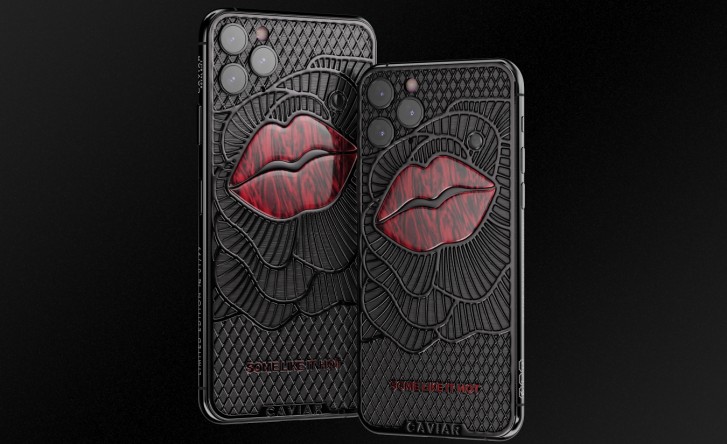 The Marilyn Monroe edition is pretty similar in terms of materials - titanium with PVD, complete with "exquisite ornaments of intriguing black lace". The rest of the product description is just too good not to quote as well:
Carte-de-visite of the Hollywood Diva – her full sensual lips – are made of red glossy kirinite. The final element – a piece of Marilyn Monroe's dress under the protective glass is like that very famous birthmark of the actress.
All that, wrapped around a base 64GB iPhone 11 Pro will set you back $5,100. These two new Caviar creations are joining the ranks of the Ali & Frazier Gold model, with pieces from the uniforms of the two fighters, the Jobs edition, with a piece of Steve Jobs' turtleneck and The Beatles Gold, with pieces of John, Paul, George and Ringo's suits.
And if the "Superior" line is not really to your taste or is simply too cheap, there is always the Credo Christmas Star Diamond iPhone 11 Pro, which starts at the cool $130,000.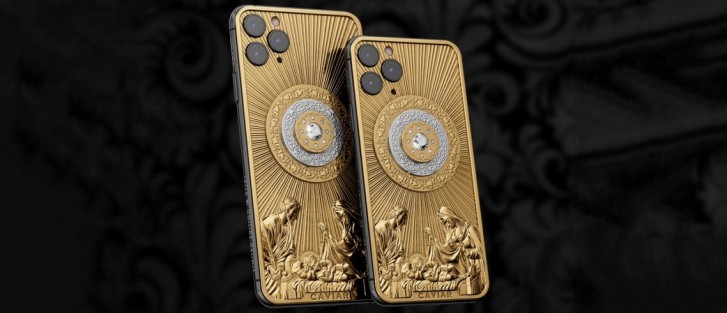 Related
True, reality is a bitch and you are a m''on. Reach "in money" people who actually worked for their money, will not buy this crapp, cause is not worth it. They invest their money, this is how they got rich. You ain't going to see bill gates buying us...
1. buy a cheap phone (SD855) ~$300-350, 2. buy a game console ~$200. Use the rest of your money to enjoy best quality food & drink for the new 2 years. Rinse & repeat every 2 years. :-)
Popular articles
Popular devices
Electric Vehicles