Caviar removes the cameras of the iPhone 12 Pro to make it Stealth
Peter, 01 December 2020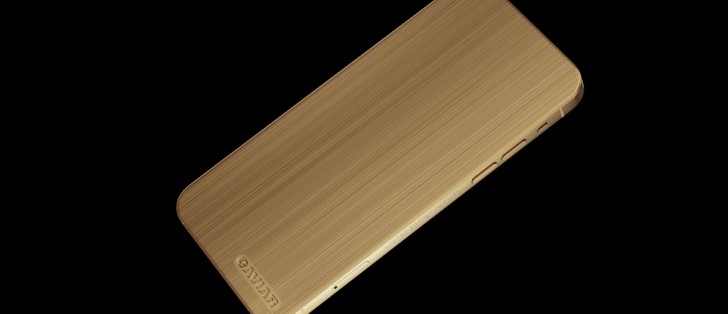 You may not remember this, but back in the day companies used to make special versions of their phones without cameras. Those were for business and government employees working in sensitive areas where cameras are banned. With today's always-connected devices the bigger worry is that the phone can be compromised and its camera used to spy on you.






As usual, Caviar's phones arrive in a premium box
Caviar has a lavish solution to the problem – the iPhone 12 Pro Stealth. The company removed the triple cam from the back and disabled the selfie camera on the front (Face ID still works, but that uses the TrueDepth infrared camera).









Caviar's iPhone 12 Pro Stealth values privacy and good looks
The "Stealth" name was chosen as the design drew inspiration from radar-evading jets. There are two versions of the customized phone, both use hardened titanium to create a new rear panel.
The Caviar iPhone 12 Stealth features vertical guilloche with durable black laser coating. The Stealth Gold version switches to gold PVD coating. Only 99 units will be produced of either version, so these are fairly exclusive too.









The iPhone 12 Pro Stealth Gold looks like a gold ingot from the back
That is not to say expensive – the Stealth starts at $4,990 and the Stealth Gold at $5,520. That's pretty affordable by Caviar standards, at least compared to the $23,380 iPhone 12 Pro encrusted with 18-karat gold. You can check out both phones here.
Note: there's no word on whether MagSafe still works, but chances are that wireless charging is disabled by this modification.
Related
"I could care less if someone knows my name or address, what is so bad about that?" Well don't come and cry here if someone uses your personal information for scamming purposes.
security teams of such facilities tape all cameras during entry with labelled paper stickers.you cannot remove them without damaging the sticker.before you leave the building,security team checks and removes the stickers.if it is torn,means you tempo...
Why so worried about privacy, if you use a phone it's part of the terms of service that they collect your data, you want to be totally safe today, don't use a phone at All, you all make up your own problems to seem more important. I could c...
Popular articles
Popular devices