CES 2017: Asus Zenfone AR hands-on
CES 2017
GSMArena team, 06 January 2017.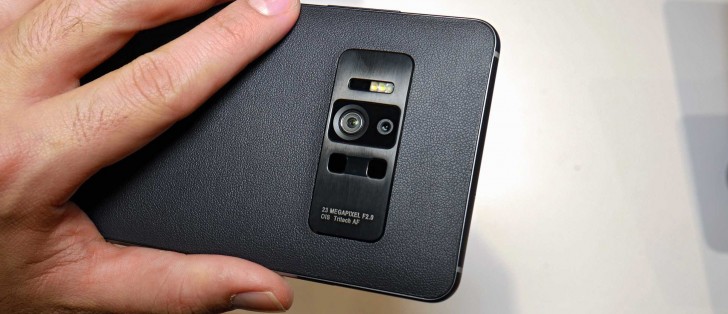 Asus Zenfone AR hands-on
Asus went all in with this flagship device. The Snapdragon 821 and 8GB RAM is just the beginning - there are lots of features we would like to highlight. Zenfone AR has designated slots for two SIM cards and another one on the side for microSD. You may not even end up using the microSD slot as the phone will be sold with up to 256GB of internal storage.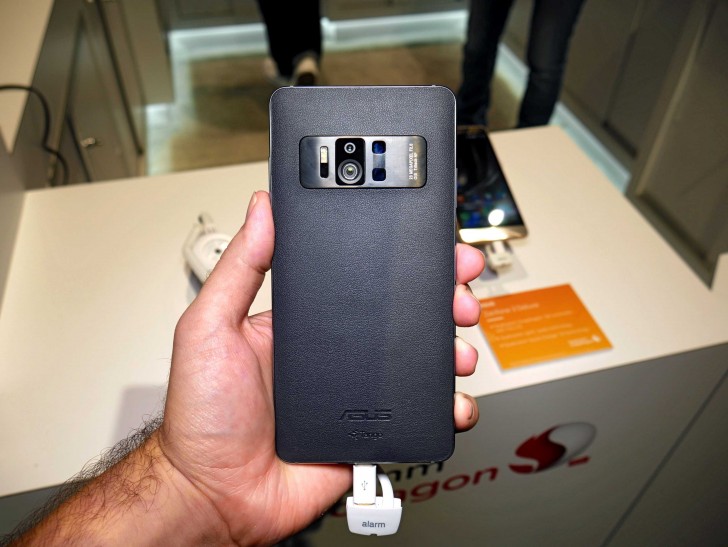 The main camera is 23 MP and it looks like Asus finally decided to implement one that is worth it. It has depth & motion tracking sensors that come with the integration of Tango. The sensor is 1/2.6" and videos can be recorded in 4K.
The selfie camera is 8MP and this seems enough at this point.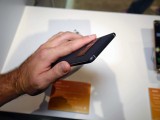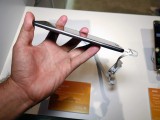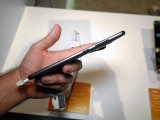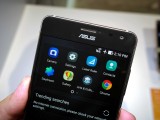 Top • microSD slot • Power & Volume keys • Front
The Super AMOLED display of the Zenfone AR is 5.7" with WQHD resolution (2560x1440) and Gorilla Glass 4.0. The plastic back has a leather-like texture and looks high-tech with all the Tango sensors positioned next to the camera. It doesn't have the Zenfone 3 Deluxe design but at least Asus tried their best to have both good looks and impressive technology. Kudos for that.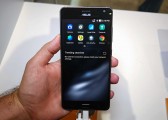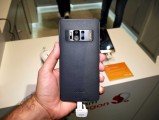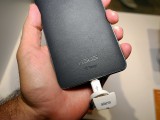 Display • Back side • Leather-like texture
Asus went bold with Zenfone AR. Display, RAM, Virtual and Augmented Reality, Camera - everything is done the way we would expect it to be from a flagship phone. Let's just hope it stands the test of time (and our review routine).
I have Asus ZenFone AR and I find it more interesting than Apple phone but my problem is in Nigeria I have no parts and expertise to repair it now. The issue with the phone is battery going flat after 30min, having come in contact once with water the...
My friend, you can always order parts over the Internet, but make sure you get them by DHL, it's the fastest and most sure way. Your screen is bad? I'll give you a piece of advice. When buying a new expensive phone, always purchase a premium protecti...
When will it accessories be available in Nigeria? i have this phone but the screen is bad and i can't get it anywhere in Nigeria. please make the accessories available in Nigeria. thanks