CES 2017: Samsung Chromebook Pro hands-on
Vince, 06 January 2017
The Samsung Chromebook Pro is upon us after making its debut on the CES 2017 floor. The company has decided its high time for a new device in their Chromebook lineup after the OS finally can run Android apps.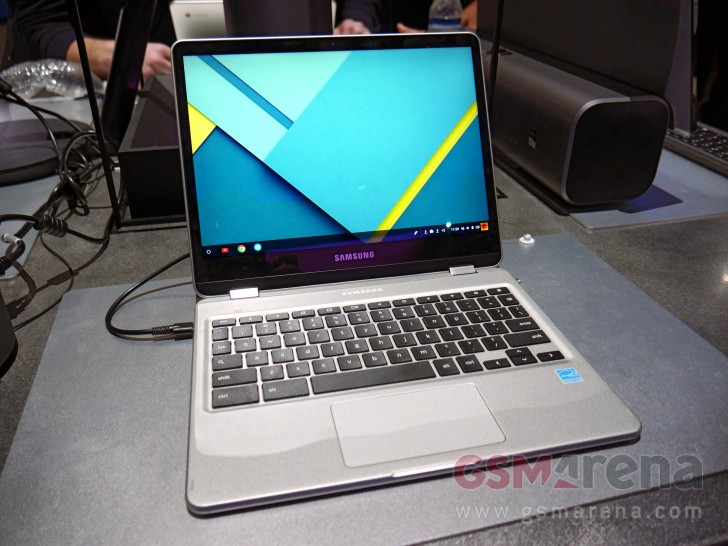 Those will run rather well on the Chromebook Pro's 2GHz Intel M3 processor and 4GB of RAM. Not only do they run well, but also look great on the laptop's 12.3" touch screen. It has a 2400 x 1600 resolution (3:2 ratio) and 234 ppi.
But wait, there's more: it rotates 360 degrees to transform into a tablet. This is quite cool, as Android apps are built with touch in mind. There's even more, though. Check out the video below.
Yep, that's a built-in pen. However, don't call it "S-Pen", as it's not technically that. Nevertheless, the pen allows you to write notes, which is quite handy when the Chromebook Pro is in tablet mode.
The pen fits nicely on the right side of the Chromebook Pro's magnesium base. Next to it, you'll also find a USB Type-C, Power/Lock button, and volume rocker. On the left, there's another USB Type-C, 3.5mm headphone jack and an SD card reader.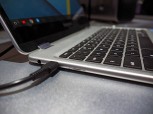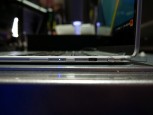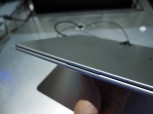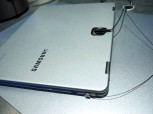 Samsung Chromebook Pro live photos
The full-size keyboard and trackpad are nice to use. The trackpad is large enough for comfortable use, whereas the keyboard keys offer good travel.
Overall, the Chromebook Pro stands a solid chance at being a real competitor to the popular iPad Pro and Microsoft Surface 4. Especially, if Samsung gets the price right.
Unfortunately, that isn't the case. The Chromebook Pro will cost $499 when it launches sometime in Spring. The lower specc'd Chromebook Plus will be released next month with a price of $449. The two Chromebooks look the same but the Pro has a faster processor than the Plus.
Anyway, Samsungs Chromebooks would've been perfect had they been priced in the $300-350 range. As it stands, they will likely be outpaced by proper Windows-based laptops, which offer more functionality at a similar price.
Related
It will be great if having Intel i5 CPU and 8Gb of RAM
If Samsung releases the update Note 12.2, I would compete nect to nect with Apple iPad. The problem with Android Tablet is now having lower productivities then its smartphone exept larger screen.
I bet you it's neither as well built or as performant.
Popular articles
Popular devices