CES 2017: ZTE Blade V8 Pro hands-on
CES 2017
GSMArena team, 05 January 2017.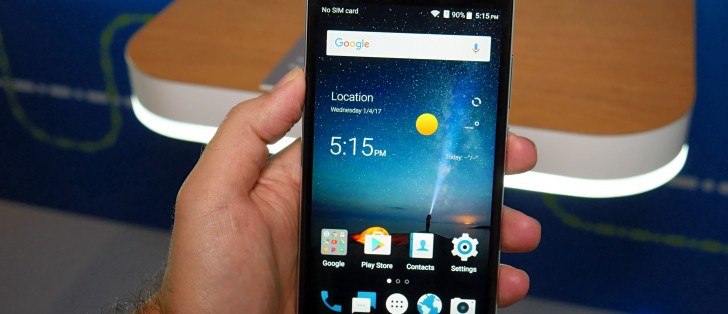 ZTE Blade V8 Pro hands-on
Power efficiency aside, this particular Snapdragon 625 chipset hosts 3GB of RAM and an Adreno 506 GPU for some occasional gaming. During our hands-on time with the phone, we didn't notice any hiccups or slowdowns. Our only complaint is that the phone launches with Android 6.0 Marshmallow, instead of the latest Nougat version of the OS.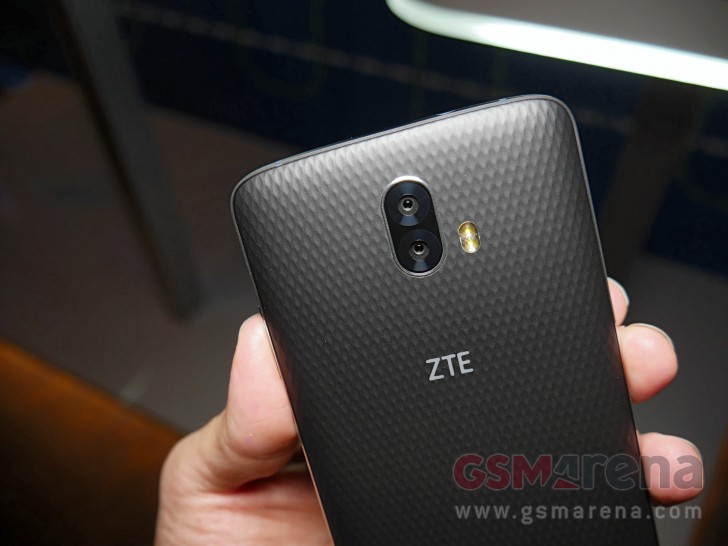 "So far so good regarding performance, but what about the camera?" you might ask. For starters, it's cameras in plural, as the Blade V8 Pro features two of them. They are both 13MP in resolution, and one of them is monochrome - think Huawei P9.
We like how ZTE handles the dual-camera setup. The user interface is clean and straightforward, while the faux bokeh effect (at least on the Blade V8 Pro's display) looked very decent. Naturally, we'll need to spend more time with the device before drawing our conclusions.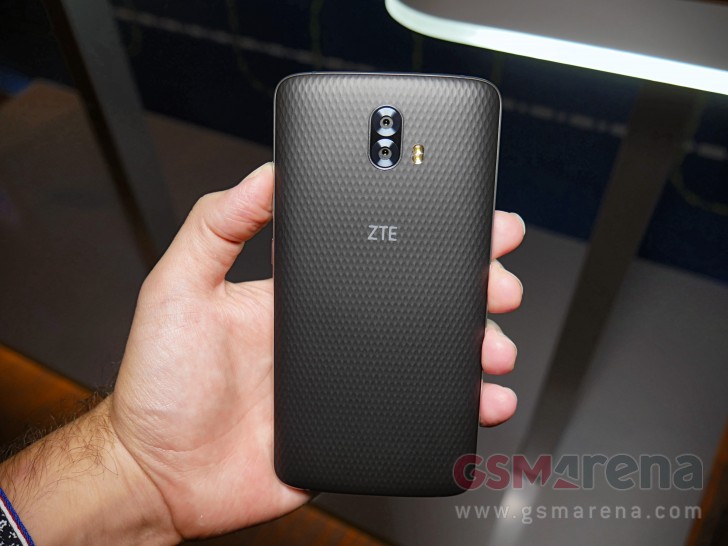 The phone handles 4K video recording and can shoot 720p slow motion videos at 120fps, as well as time lapses, live photos, panoramas and HDR.
The Blade V8 Pro is built around a 5.5" display of 1080p resolution, which is fair for the price. The screen looks nice and it's decently sharp. It sports Gorilla Glass 3 for protection - better than nothing. Below the screen, we find a fingerprint sensor that works as advertised.
Under the back cover resides a non-removable, 3140mAh battery. While it may not sound like much, keep in mind the Snapdragon 625 is very frugal when it comes to battery usage so we expect stellar battery life. Quick Charge is also on board, but there's no wireless charging.
Design-wise, the ZTE Blade V8 Pro isn't exactly stunning. On the contrary, it's quite ordinary looking with its only distinctive feature being the "diamond" pattern back. But even with its dull design, the phone feels nothing short of fantastic to hold. Thanks to its metal frame and solid weight of 185 grams, it feels solid and well-built.
A couple of years back, this kind of performance, features and camera setup would be impossible to find under $300, but look at where we're now. ZTE is doing a great job at being very aggressive with its strategy in the US.
As far as CES 2017 is concerned, there's a definite trend that dual cameras are making the headlines. We'll see if users appreciate the added benefit of altering the focus post-shooting. In any case, the competition in this particular segment is a sure way to make dual-cameras something customers would expect in a modern smartphone.
AnonD-754749
25 Apr 2018
YYI
I Just Ordered This Phone The Other Day via Amazon.com, I Like The Phone Considering The Specs To Price Ratio. That Being Said I Wish Two Things This Phone Had That It Doesn't Have Compared To My "Old" LG G2 - The G2 Has a Better Screen-to-Body Rati...
Just Your Average
30 Oct 2017
rRU
To all the "techies", before you tear me a new one...just hear me out. As a newcomer and admitted "novice" to cellar tech, while I both value and appreciate your "in-depth" analysis of products like this one ( I feel that your incites keep the indust...
Boots The Masochist
19 Sep 2017
vx6
They clearly put the "PRO" moniker for an upgrade with the less efficient SD435 on ZTE blade v8.. its what you call upgrade... if other smartphone company uses pro as one of THOSE flagship phone, (lets say plus models of samsung phone) doesn't mean Z...