Check out our Nokia 8 Sirocco video review
Peter, 15 June 2018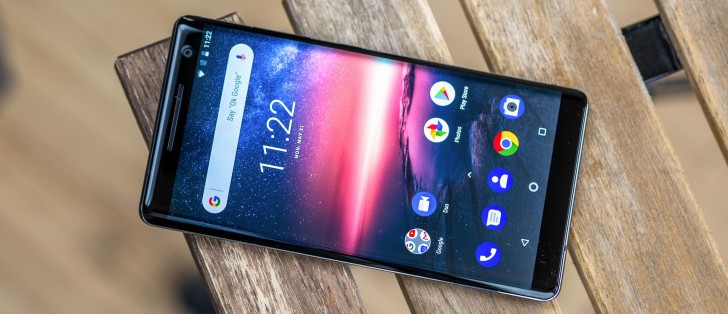 HMD's had a plan in place when it resurrected the Nokia brand – start from the middle and expand up and down. The Nokia 8 was its first flagship, but its 5.3" screen felt a little small and the dual camera wasn't great. But HMD had a do-over.
The Nokia 8 Sirocco increases the screen size to 5.5", but keeps the old fashioned 16:9 aspect ratio. It has improved water resistance (IP67) and gains wireless charging. More importantly it improves the dual camera.
Yet HMD's attempt to fix the issues of the Nokia 8 weren't quite successful. Some are its own doing – like dropping the 3.5 mm headphone jack and the microSD slot. And we're not fans on the hardware buttons.
But really, the screen might prove to be a deal breaker. The original 8 can easily be found under €400 now – not perfect, but still great for its current market position. The Nokia 8 Sirocco, however, is €700 and that's a bit of a stretch for a Snapdragon 835 phones.
Watch our video review for a demo of the screen plus more thoughts on the Nokia flagship.
Related
Hardware buttons are awesome!
Popular articles
Popular devices