Check out our Sony Xperia XZ Premium and XZs 960fps slow-mo videos
Peter, 27 February 2017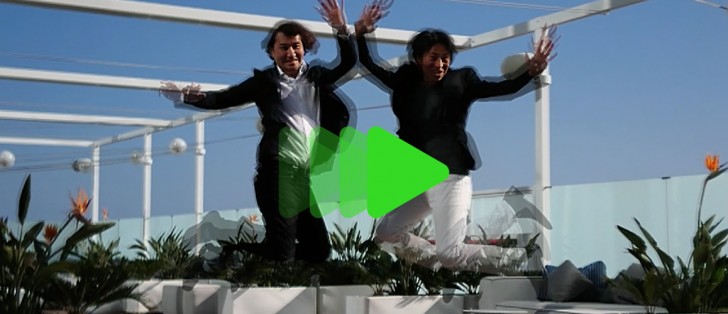 Sony's latest camera sensor features on-board memory making it the first of its kind. This sensor will debut on the Sony Xperia XZs and a little later on the Sony Xperia XZ Premium. Memory makes the sensor versatile and allows it to be used for many things, but we think the most fun feature is the 960fps slow motion.
Video is recorded at 720p resolution and at any point you can switch from real time to Matrix-like slow motion. The memory is enough for only a blink of an eye (0.18s), but a lot can happen in that tiny window when time slows to a crawl.
Current phones top out at 240fps, that's 4 times fewer frames a second than Sony's new camera. The camera is called Motion Eye, by the way, that's what Vaio web cams used to be called.
Check out our hands-on with the Xperia XZ Premium and XZs for more details on the new camera (and the phones themselves, of course).
Related
Its call multi-aspect sensor, do your homework first. Different portion of sensor is used when shooting 16:9(wider view) or 4:3(taller view), this way the field of view and resolution is not wasted thus resulting total of 24.6mp sensor but since the ...
My Next Smartphone! SONY Xperia XZ Premium Dual in Luminous Chrome. Wow! Just Wow! hahaha
Popular articles
Popular devices
Electric Vehicles