Consumer Electronics Show 2015 wrap-up
09 January, 2015
Much to the disappointment of tech geeks, CES 2015 couldn't go on forever. Some rumored announcements didn't take place, yet we got to see intriguing unexpected releases. In the following paragraphs you can check out what grabbed our attention.
Samsung decided to delay the highly anticipated Galaxy S6 unveiling probably until the MWC in March. Instead it chose to build its press event around an SUHD television, a portable solid-state drive, and the Milk Music Streaming service. In a marketing move, the Korean manufacturer also displayed a set of cool Avengers props behind glass.
No official word came from Sony on the inevitable Z4, but the Japanese did unveil a posh dedicated music player. Resurrecting the Walkman brand, the device is clearly targeted at audiophiles with money to spare, bearing a price tag of $1200. An all-steel version of the Smartwatch 3 also made the headlines.
LG on the other hand caused more of a stir with the launch of its G Flex2, the next iteration of the manufacturer's curved phablet. The first device to bring Qualcomm's Snapdragon 810 powerhouse of a chipset to market packs a 5.5-inch 1080p display in a second-generation self-healing body making it an entirely more interesting offering than its predecessor.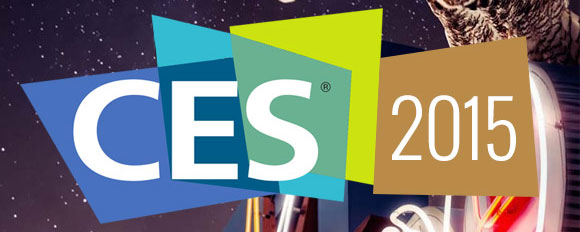 HTC brought to CES 2015 two new smartphones. The Desire 826 upper midranger is running Android 5.0 with Sense UI on top, is powered by a Snapdragon 615 chipset, and features a 5.5-inch 1080p display. The entry-level Desire 320 is understandably more modest, with an unnamed quad-core chipset, 4.5-inch FWVGA screen and region-dependent memory options. Still no official word on the HTC Hima, though.
Asus generated significant interest with the launch of its Zenfone 2, which at $199 is shaping up to be an unbeatable proposition. True, which exactly hardware specs you get for that much cash is still unclear, but budget-friendly it will be. The star of the show, however, was undoubtedly the Zenfone Zoom, sporting a 3x optical zoom lens with hardware stabilization in front of its 13MP sensor.
Chinese giant Lenovo announced a myriad of devices ranging from smartphones with quirky flashes to Yoga branded tablets and convertibles, to ultra-light alloy-clad laptops. Emerging brand BLU also flooded the floor with devices, each specifically-targeted and all budget-friendly. Flashlight-featuring Nokia 215 marked Microsoft's presence at the show.
So reading back this quick summary, it turns out CES 2015 wasn't all that uneventful after all. Follow the links below for more info, images and detailed hands-ons.
You can watch Sony's CES livestream from your couch
Sony promises to roll out Android 5 to Xperia Z3 lineup next month
Sony unveils a new stainless steel edition of SmartWatch 3, rolling out next month
Sony unveils $1,200 Android-powered Walkman player with hi-res audio • Sony NW-ZX2 Music Player and Smartwatch 3 hands-on

LG G Flex2 is a smaller, curvier Snapdragon 810 beast


HTC to hold a press conference on January 5 at CES
HTC Desire 320 brings quad-core CPU, 1080p video to the low end
HTC launches Desire 826 with 64-bit Snapdragon processor


Asus announces the Zenfone 2 and Zenfone Zoom at CES 2015
ASUS introduces a trio of Windows Transformer Book Chi tablets

Asus Zenfone 2 - specs • hands-on
Asus Zenfone Zoom - specs • hands-on
Asus Transformer Book Chi T300 - hands-on

Acer Liquid Z410 debuts with LTE and €129 price tag


HP announces 6 new monitors, including 4K, 5K, curved, and 3D displays


ZTE Grand X Max+ is a 6-inch phablet exclusive to Cricket US
ZTE Spro 2 is a pico-projector/LTE hotspot with Snapdragon 800 chipset
New ZTE Nubia Z9 images confirm extremely slim bezels

ZTE Nubia Z7 - specs • hands-on
ZTE Star II - specs • hands-on
ZTE Grand Max+ - specs • hands-on


Lenovo unveils ThinkPad X1 Carbon new ultrabooks and more
Lenovo unveils 64-bit Vibe X2 Pro and P90
Lenovo A6000 with Snapdragon 410 unveiled
Lenovo unveils Yoga 3 convertibles, ThinkPad Yogas and an 8″ Yoga Tablet
Lenovo unveils ultraportable 13.3-inch LaVie Z laptops
Lenovo Vibe Band VB10 is official with E-ink display
Lenovo Vibe Band VB10 hands-on

Lenovo Vibe X2 Pro - specs • hands-on
Lenovo P90 - specs • hands-on


Microsoft unveils Nokia 215 and 215 Dual SIM


Alcatel smartwatch hands-on


Alcatel unveils LTE-packing Pop 2 phones, Pop 10 tablet Alcatel shows us what its very first smartwatch will look like


LU unveils 7 new phones: thin, powerful, Lollipop and more


BLU Vivo Air - specs • hands-on
BLU Studio Energy - specs • hands-on
BLU One Life (2015) - specs • hands-on
BLU One Life XL - specs • hands-on
BLU Studio X - specs • hands-on
BLU Studio X Plus - specs • hands-on
BLU Studio G - specs • hands-on
BLU Studio C HD - specs • hands-on
BLU Studio C Mini - specs • hands-on


Huawei Honor 6 - specs • hands-on
Huawei Honor 6 Plus - specs • hands-on


Misc

Withings launches Activite Pop – $150 analog clock with step counter
Garmin unveils three distinct smartwatches at CES 2015
Nikon D5500 is the company's first DSLR with a touchscreen
Intel unveils its Broadwell (Gen 5) processors
Yezz Billy 5S LTE goes official, runs on Windows 10
Kodak announces its first Android smartphone, the IM5
Qualcomm celebrating 2015 CES by giving away Samsung Note 4, HTC Desire Eye, Motorola Droid Turbo, and more
Sennheiser updates Momentum headphones, launches two new wireless noise-canceling variants
Mophie launches new Juice Packs for iPhone 6 and iPhone 6 Plus
Razer launches Forge TV Android gaming console and Nabu X smartband
New Toshiba Encore 2 Write Windows tablets announced with Wacom pen support
Redesigned BlackBerry Passport hands-on
Panasonic Lumix Smart Camera CM1 hands-on Kodak IM5 hands-on
Kodak IM5 hands-on
Related
Thanks for this so useful and practical overview of the CES ;)
Microsoft Lumia 940....watch for it!
Popular articles
Popular devices
Electric Vehicles